Dara Khosrowshahi didn't just get one of the most coveted jobs in tech — he got it in style.
Yesterday Uber announced that Khosrowshahi was going to be its new CEO, over a month after the dramatic resignation of Travis Kalanick. During that period, Uber's board had searched high and low for a suitable candidate to lead the world's most valuable startup. Several high profile names were involved in the discussions, including GE CEO Jeff Immelt and Hewlett Packard Enterprise CEO Meg Whitman. But Khosrowshahi, who wasn't even thought to be in the running until he was finally chosen, ended up getting the top job.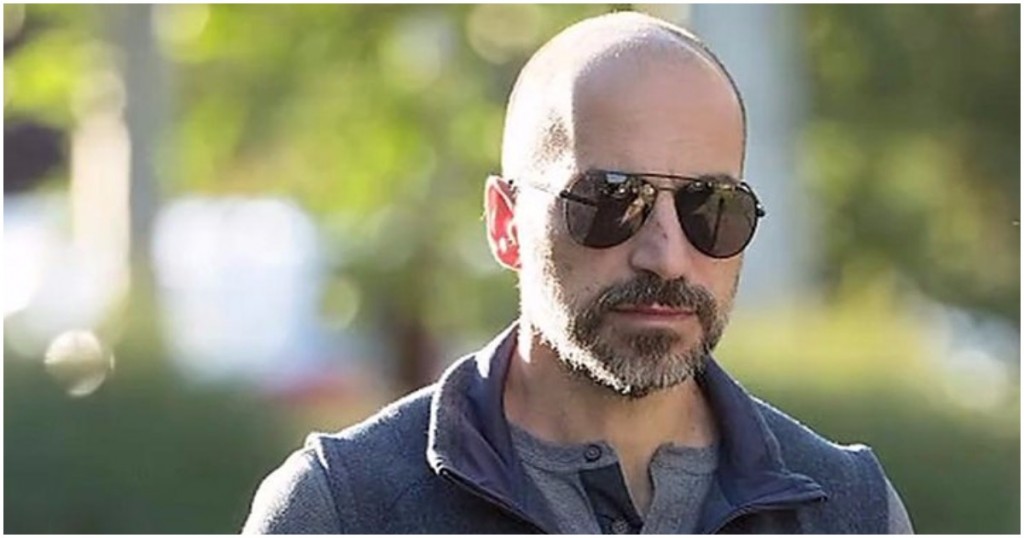 And it might have been Khosrowshahi's no-nonsense attitude that made him Uber CEO. All CEO candidates who were in the running had to make a presentation to Uber's board, outlining their vision of how they'd lead the company. According to Recode, Khosrowshahi too talked about how he planned to use Artificial Intelligence and create better software to help Uber outflank its competitors. But apart from the technical stuff, one of the slides in deck simply said "Don't call me, I'll call you."
Khosrowshahi was — rather bluntly — laying down the conditions he'd like the board to follow once he became Uber's CEO. Uber's board has been thought to be overly involved in the running of the company, and Khosrowshahi was telling its members that he didn't want them constantly looking over his shoulder as he did his job.
It isn't every day that an candidate tells his interviewers how they should be behaving before they've been hired, but Khosrowshahi had the background to back up his bravado. He'd been the CEO of Expedia for 12 years, and had turned it into the biggest online travel company in the world. And he was doing pretty well for himself too — while at Expedia, Khosrowshahi was making $94 million (Rs. 600 crore) a year, making him one of the highest-paid CEOs in the world.
And while Khosrowshahi has convinced the Uber board to give him the job, that might've been the easy part. Uber's currently battling a series of controversies, including allegations of sexual harassment and discrimination, allegations of unauthorized evasion from Federal authorities, and allegations of stealing technology. As Khosrowshahi tries to deal with these challenges, he'll need to draw all his skills and experience to help Uber get out of its mess.
Luckily, he won't need to worry about his board calling him.