Paytm CEO Vijay Shekhar Sharma hasn't backed down from the flak he'd received for suggesting that WhatsApp was misusing the UPI interface — he's instead doubled down on his original claims.
A day after he'd taken to Twitter to attack WhatsApp for its UPI implementation, Sharma launched into an extraordinary attack against WhatsApp's parent company, Facebook. "Facebook isn't just an evil company, it's the most evil company in the world," he thundered during an interview with CNBC. "Mark Zuckerberg is known for playing cheap business tactics," he added.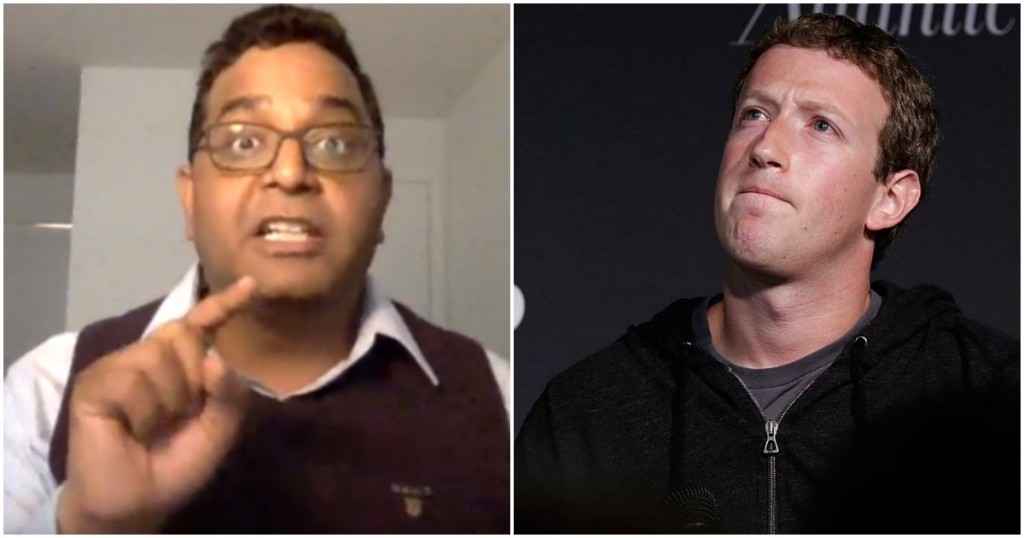 What appears to have got Sharma's goat is WhatsApp's recent payments launch, which he feels flouts several norms which form the basis of the UPI. For starters, Sharma claims that unlike other UPI apps, WhatsApp doesn't require users to enter a login and password while opening the app. "I don't know what kind of security bomb this could cause," he said, implying that WhatsApp presented a risk for users who use it to make payments. Sharma also claims that WhatsApp doesn't let users send money to other UPI providers — while WhatsApp's iOS app currently has no option to send money to non-WhatsApp users, its Android app does, but the option isn't immediately easy to spot. WhatsApp app also doesn't currently have the option to scan QR codes, or send money requests, which are requirements for other UPI apps. These lack of these features, feels Sharma, will allow WhatsApp to gain an unfair advantage over other players.
Sharma says that WhatsApp has been able to launch its app in its current form because it's received preferential treatment from NPCI, the body that oversees the UPI network. He alleged that Paytm had to wait until its app conformed to all UPI requirements, but WhatsApp was been able to launch an app that was easy to use, but didn't adhere to all UPI rules. Sharma even hinted at corruption among the NPCI, saying that four banks had given undertakings that they'd be responsible if cases of fraud arose because of WhatsApp's lax security measures. "A circular was issued by NPCI about the removal of the 3 Factor authentication (the additional username and password) just before WhatsApp's launch. Closed-door negotiations happened with banks," he said.
Sharma also said that it wasn't just Facebook that appeared to have NPCI's backing — he said that NPCI had favoured Google over Paytm as well. He said that NPCI had made Paytm wait for 3 months to launch its UPI product, saying that they wanted Google Tez to be launched first.
Sharma, though, clarified that he wasn't opposed to WhatsApp just because it was foreign. "The problem isn't Indian vs foreign companies," he said. "The problem is an Indian company being treated like a third-world citizen by its own countrymen and the law of the land. Just because you're from the US you shouldn't get preferential treatment."
The Paytm CEO also hit back at critics who'd earlier made light of his concerns on Twitter. "Please stop labeling everything as India vs foreign," he said. "Anyone who was tweeting about the Patanjali card, please get your glasses changed and understand that this is no more the conversation." FreeCharge founder Kunal Shah had yesterday tweeted that firms that competed with WhatsApp would have no choice but to play the "Patanjali card" and label WhatsApp as anti-national, as they couldn't compete against it on merit.
But Sharma's passionate plea didn't appear to have convinced arch-rival MobiKwik, whose husband and wife founder duo took to Twitter to once again attack the Paytm CEO. "Picture a guy who shouts expletives at competition openly, calls to actively discourage prospective investors in competition, puts PM on front page and does basically anything legal or illegal to get an advantage. Picture him now whining about an unfair playing field," said Bipin Preet Singh. "Oh so after flouting rules to run Alibaba's payments bank under his own name, now Paytm founder takes a dig at WhatsApp!? A bank license requires 51% Indian ownership. Pls explain how a bank is operating with majority Chinese funding and Chinese Board!," asked his wife Upasana Taku.


Sharma, though, managed to find some support among the startup ecosystem, even if it came from predictable quarters. Flipkart founder Sachin Bansal, who's been campaigning to keep foreign money out of India's e-commerce space, retweeted his tweet in which he'd said that foreign companies must not be allowed to colonize India's internet. Bansal got all poetic as well, tweeting "Ghar ka bhedi Lanka dhaye," at the news  of the  resignation of WhatsApp VP Neeraj Arora from Paytm's board. The Hindi saying is a reference to how Ravana's brother, Vibhishan, had helped Lord Ram in his fight against the Lankan king, implying that WhatsApp, thanks to having had an insider within Paytm all these years, would have the upper hand in the upcoming battle between the two. 
Ghar ka bhedi lanka dhaaye? https://t.co/IM4vK7ZQPI

— Sachin Bansal (@_sachinbansal) February 15, 2018
And Sachin Bansal couldn't resist taking a cheeky dig at the whole controversy himself — he also retweeted a tweet from a user which said that no matter how much Paytm and WhatsApp fought to become the biggest UPI app, the best app would still be Flipkart-owned PhonePe.
No matter how much u fight to become largest UPI app @Paytm @MobiKwik @FreeCharge @TezbyGoogle @WhatsApp

Still the best will be always @PhonePe_ ?

— P@rth P@te| (@parthpatel080) February 15, 2018
And this perhaps summarizes how this entire debate has gone — all participants appear to be siding towards arguments that best serve their own interests. The ferocity of Paytm's attack on WhatsApp is almost certainly thanks to the existential threat that WhatsApp poses to Paytm's payments business. The attacks on Paytm from fellow fintech entrepreneurs are perhaps because they see this as a chance to pull down their biggest Indian rival. And entrepreneurs who'd been against foreign capital in the first place have now found another major player with which they can join forces. But with battle lines already drawn so firmly in the sand, and the impact of WhatsApp's launch not yet clearly discernible, this debate is only likely to get shriller — and nastier.