Paytm CEO Vijay Shekhar Sharma appears to have found company in the lone battle he's been waging against WhatsApp Payments.
After several Indians entrepreneurs had trolled Sharma for his claims that WhatsApp was attempting to co-opt UPI and turning it into a closed system, Instamojo CEO Sampad Swain has also spoken out against WhatsApp's payments product. Swain's comments come after many fintech entrepreneurs, including FreeCharge's Kunal Shah, Mobikwik's Bipin Preet Singh and PayU's Amrish Rau had hinted that Sharma's attacks on WhatsApp were more to do with fears of Paytm losing marketshare to WhatsApp, than genuine failings of its UPI implementation.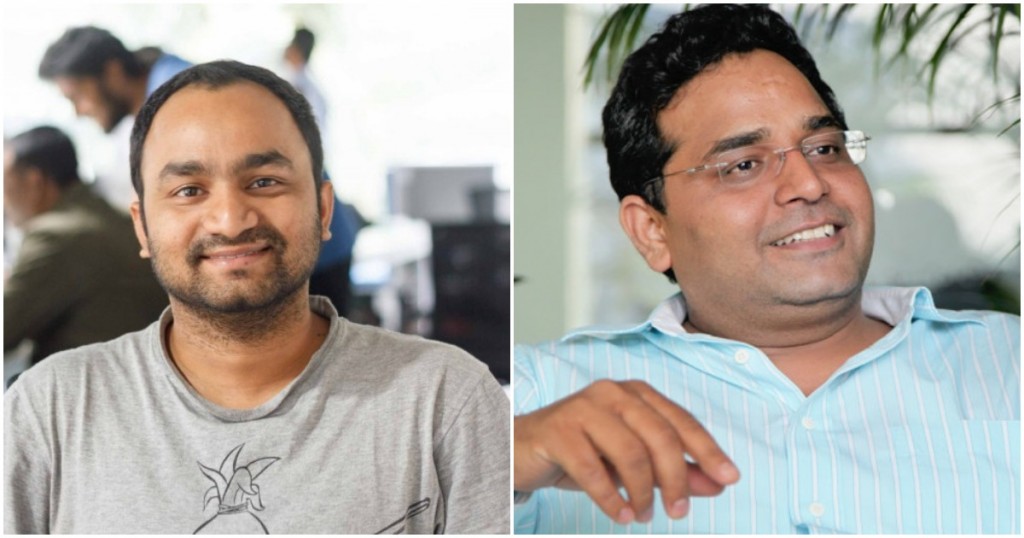 But Instamojo CEO Sampad Swain has seemingly agreed with Sharma, and said that WhatsApp has cleverly implemented its UPI product as to keep its users from transacting on other platforms. "WhatsApp masks user's UPI handle/ID by obscure design, unlike other UPI apps where you can add/edit/delete UPI handles. It's a very critical step for interoperability via discovery of one's handles/IDs," he tweeted. "But it's a brilliant move from WhatsApp to subtly convert its reach & network effects into a closed system where handles/ID etc disappear to create the best ever P2P money transfer system India has ever experienced."
Swain said that WhatsApp's VPA's are made intentionally complex and hard to access. WhatsApp's VPAs are of the form <phonenumber>.wa.<3 digit random number>, which is difficult to remember and use as a payments id. Swain says this will make people stick to WhatsApp, which pre-selects this id, when they're looking to send money to friends and family. 
The observation does have merit — WhatsApp does have more complex VPAs than other apps. But different UPI apps have taken different approaches to allocating VPAs — some, like PhonePe and Paytm, allow users to pick any VPA they want, while some others don't — Google Tez, for instance, requires that the VPA be the same as the user's Gmail id.
Swain seems to think that the obscured VPAs are reason enough for NPCI to worry about the interoperability of the UPI platform. "Shouldn't NPCI fret over this since the original assertion of an instant interoperable money transfer system is lost in obscurity or may be by WA's devious intent (hope not)," he said. Instamojo runs a payment gateway that serves small and medium businesses, and could well be impacted by WhatsApp's payments product after it fully launches its WhatsApp Business app.
NPCI, for its part, has clarified that WhatsApp's current launch is a beta release, which will only have 1 million users and cap transactions to a maximum amount of Rs. 5000. It's added that WhatsApp's final release will have all features that are required of UPI apps, including features to request payments and scanning QR codes.
But it's not hard to see how the battleground around this controversy is developing — companies which have products that compete with WhatsApp are the ones that are most critical of its UPI implementation, while companies that don't have much to lose don't appear to care as much — MobiKwik and PayU aren't on UPI anyway, and Kunal Shah is now working on a new startup after founding FreeCharge. This is where the role of an impartial, strong regulator will be critical — NPCI will have to ensure that it drafts regulations that are not only fair to all competing apps, but also help grow the UPI ecosystem. It'll be a fine line to walk, and with the stakes high, and opinionated participants on all sides, it won't be easy.