With all kinds of startups raising money, and India creating 14 unicorns in 2021, cricketers are putting on their entrepreneurial hats too.
Former Indian swashbuckling opener Virender Sehwag has launched a cricket coaching app. Named Cricuru, the app will help young aspiring cricketers get coaching lessons from 34 former cricket stars, including Sehwag, on their mobile phones. The app will also use Artificial Intelligence to give cricketers feedback to help them with their learning.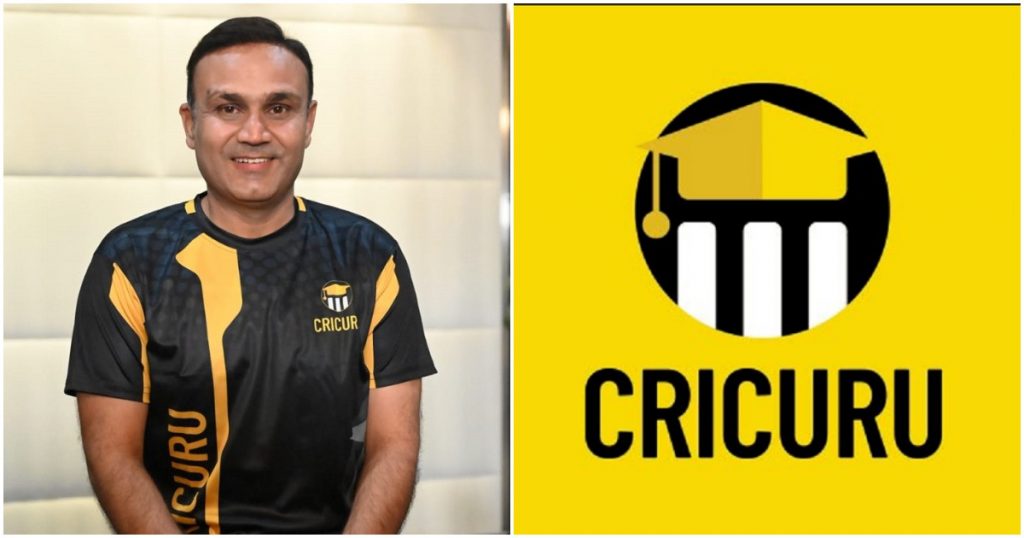 "At CRICURU, our aim is to develop an ecosystem to democratise cricket learning in India and bridge the existing gaps," Virender Sehwag said.
"Our curriculum is designed meticulously giving access to coaching experts from across the globe to offer an uninterrupted coaching experience for aspiring cricketers at par with international standards of cricket," he added.
Sehwag has roped in a dream team to help the app's users — cricketers including Brett Lee, AB De Villiers, Mutaiah Muralidharan, Ishant Sharma, Jonty Rhodes and others will help young cricketers hone their skills. Cricuru has more than four hours of content from these masters, and also claims to have developed an Artificial Intelligence system to give feedback to young cricketers. Cricuru will also allow users to Dial-A-Coach, which will give its users one-on-one sessions with professional cricket coaches.
Former Indian all-rounder and coach Sanjay Bangar, who is Sehwag's partner in the initiative, says the app will help democratize cricket coaching. "The vision behind CRICURU is to offer access to cricket coaching for people living anywhere across the country, even Tier 2 and 3 cities which can be easily accessed from the comfort of your homes. With smartphone and internet penetration on the rise this just makes it more accessible for aspiring enthusiasts," he says.
Sehwag and Bangar haven't raised external capital for their new initiative. They plan to monetize directly through their users, who will pay subscription fees starting from Rs. 299 for a year to access the content.
Cricuru could have a lot of potential — there's no shortage of starry-eyed kids in India who want to become professional cricketers, but the quality of cricket coaching isn't uniformly good across the country. If Cricuru can help its users learn from some of the legends of the game at a reasonable price-point, it could end up developing quite a large userbase for itself. Plus, with Sehwag's personal brand attached to the platform, and no shortage of legendary stars on its coaching roster, Cricuru could end up getting quite a few initial users and buzz. Virender Sehwag was famous for his daredevil batting during his cricketing days — by launching an app without external funding, and getting 30 world-class cricketers on his platform, he seems to be looking to make a similar splash in the startup world too.