India's e-commerce revolution has brought all manner of items right to customers' doorsteps, but at times the convenience can go too far.
The Maharashtra Chief Minister has said that the weapons used in the Aurangabad riots, which had left 2 people dead and over 40 injured in May, were purchased through Flipkart. "The weapons used in the violence were bought through Flipkart. Cases have been registered against the companies from where these weapons were bought," Devendra Fadnavis said. The riots had been triggered when two groups of people had clashed after a water connection had been removed from a place of worship.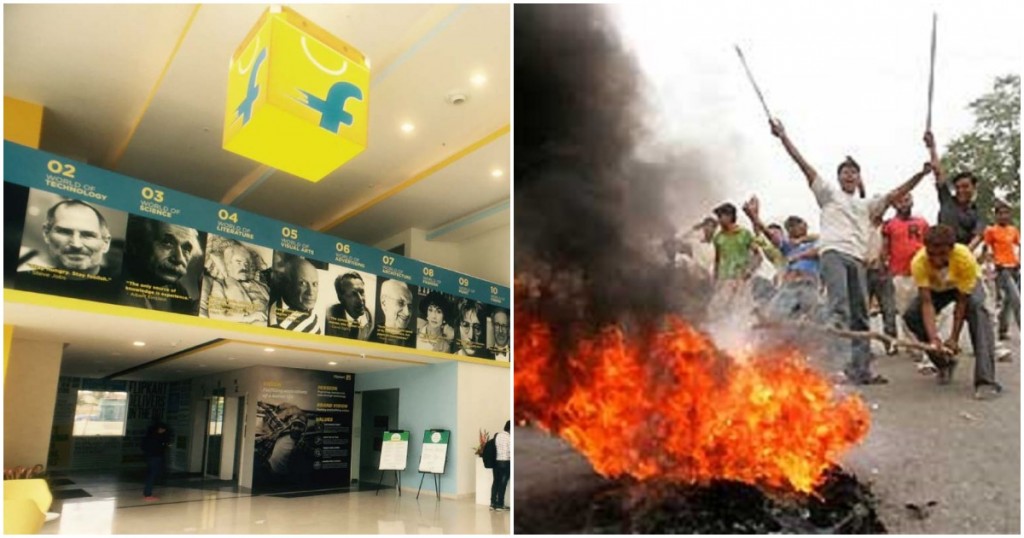 On Tuesday, the Aurangabad police had seized over two dozen weapons, and nabbed seven persons, including the manager of a courier company. Investigations had revealed that the arms were booked through Flikpart and were delivered from Amritsar in Punjab, through a courier company called Estacort Services Pvt. Ltd. The Aurangabad Police Commissioner said he would recommend to the Home Ministry to ban such online purchase of arms.
The Congress has gone a step further, demanding a ban on Flipkart itself. "It is shocking that such arms are now being openly traded online. Police have seized 28 weapons including swords, choppers, knives, kukris, guptis, etc, which were purchased from Flipkart's online website," said Radhakrishna Vikhe-Patil, who is the Leader of Opposition in the Maharashtra Assembly.
For what it's worth, OfficeChai was unable to find any actual weapons on Flipkart when we searched today morning, and neither were any weapons immediately accessible on Snapdeal and Amazon. But this isn't the first time that it has been alleged that an online marketplace has been used to procure weapons. In January this year, 12 people in Hyderabad had been arrested after they'd purchased arms, including swords, from Snapdeal and shared pictures of social media. 
This is a global problem as well, and in their early days, both Amazon and eBay were regularly pulled up for selling illegal weapons through their platforms. Indian e-commerce portals already seem to have policies on place around what sellers can make available through them, but clearly some items seem to be slipping through the cracks. This won't please the Indian government — for all the concessions that they've given online marketplaces around FDI and marketplace rules, the last thing it would want for them to become hubs for the purchase of arms and ammunition.