WhatsApp is already the de facto app for peer-to-peer communication in India, but it could soon metamorphize into something much more.
WhatsApp has just launched WhatsApp Business, a stand-alone app that'll help small and medium businesses connect better with their customers. WhatsApp Business says it'll help businesses easily interact with customers by providing them with tools to automate, sort, and quickly respond to messages.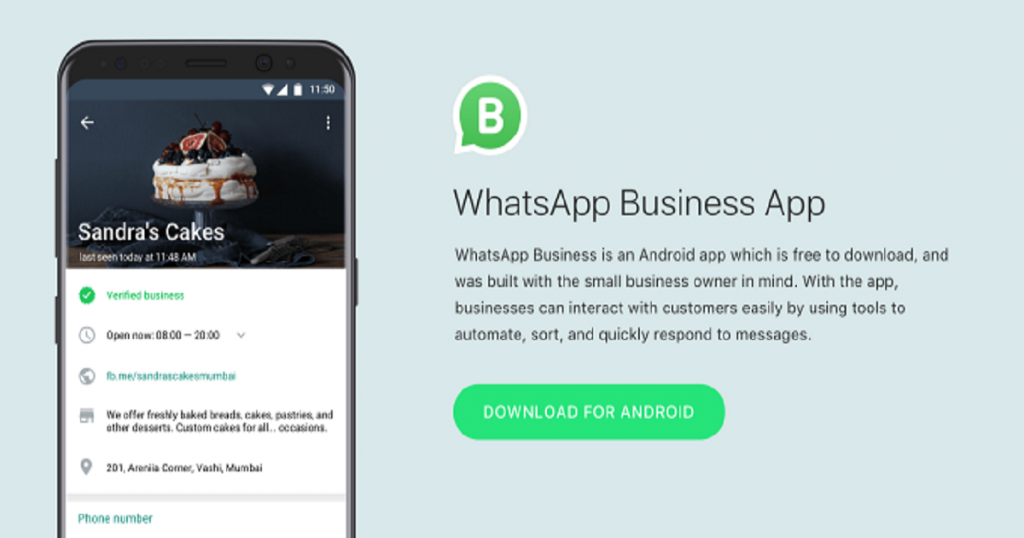 WhatsApp Business will act somewhat like a Facebook page, allowing business to create their profiles with their address, a brief description, email address, and website information. Customers will then be able to contact these businesses for information; thanks to tools that WhatsApp has developed, businesses will be able to handle these messages through auto-replies, away messages, and customized greetings.
All of this sounds pretty nifty, but it's nothing that WhatsApp wasn't already being used for in India. Micro-entrepreneurs in India were already using WhatsApp to conduct business transactions; WhatsApp Business will likely only help them manage their chats somewhat better. Crucially, India is WhatsApp's biggest market, but WhatsApp Business isn't yet live in the country — WhatsApp says it'll be available in India in the coming months.
But the delay in the India launch is probably intentional — WhatsApp will soon launch its payments feature in India, through which it will use UPI to let users send money to each other through its app. It's likely that the launch of WhatsApp Business in India was delayed to coincide with the launch of its payments capability. WhatsApp Business by itself wouldn't have made a marked change in the chat landscape in India, but if launched along with the payments capability, it could turn India's e-commerce market on its head. In one swift stroke, WhatsApp would've metamorphized from a chat platform to an e-commerce platform, allowing customers to contact businesses and make payments all from within its app.
And WhatsApp already has the market penetration to make an immediate impact. It is, quite simply, the most popular app in India, and millions of Indians use it on a daily basis. It's not a stretch to imagine them turning to it when they want to make purchases and payments.
If WhatsApp Business does take off, it could hurt incumbents in the payments space. Paytm is India's most popular app for transacting money, but it's still far behind WhatsApp in terms of overall popularity. WhatsApp is number one in terms of Monthly Active Users in India; Paytm is number 10, trailing Facebook, TrueCaller, and even apps like SHAREit and MX Player. If WhatsApp can provide the same payment features as Paytm, it's likely people will simply use it for both chat and payments, instead of switching between WhatsApp and Paytm.
Paytm was aware of the risks of WhatsApp's entry into the payments space — late last year, it had introduced a chat feature in its own app. While the feature is live and available for all users, by most accounts, it hasn't really taken off, and is nowhere close to replacing WhatsApp as the default chat platform. The global launch of WhatsApp Business shows that WhatsApp has inched ever closer towards launching its own payments feature. WhatsApp will now soon tread into Paytm's territory, and will likely lead to a fascinating battle for supremacy among two of the most popular apps in the country. We, for one, have got out the popcorn.