It's not unusual to stay on a job that you intend to quit until you've received your annual bonus, or a salary increment, but clearly WhatsApp founders Jan Koum and Brian Acton had no such concerns.
WhatsApp founders Jan Koum and Brian Acton forfeited nearly $1.3 billion of Facebook stock when they quit the company within a few months of each other. When Brian Acton quit Facebook in September last year, he gave up $900 million (Rs. 6,000 crore) in Facebook stock. When co-founder and CEO Jan Koum quit Facebook  last month, he left $400 million of Facebook stock on the table. Both men could've ended up owning the stock had they stayed on at Facebook till November this year.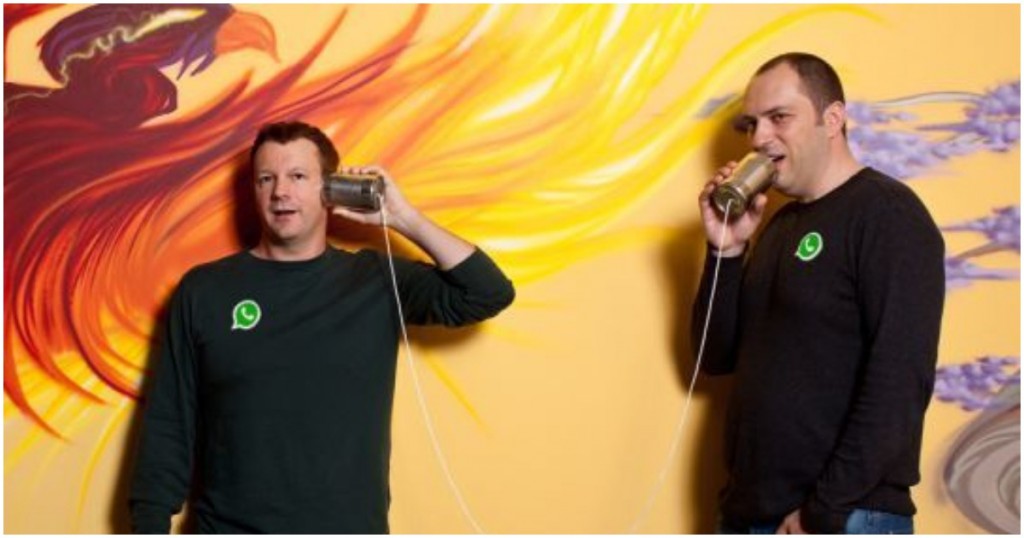 The situation arose because of how stocks are typically paid when companies are acquired — WhatsApp was acquired by Facebook for $21 billion in Facebook stock in 2014, but the founders didn't get their stock all at once. They got them over a period of four years, with a certain amount of stock vesting — or finally reaching their accounts — every year. Koum and Acton collected their pro-rated stock for their first three odd years with Facebook, but lost out on the stock they'd been entitled to receive had they stayed on for the entire four years.
Now while Koum and Acton had become very rich through the Facebook stock they'd already received — Koum is worth nearly $9 billion (Rs. 55,000 crore), and Acton is worth $6.3 billion (Rs. 40,000 crore) — it is still a quite a statement to leave over a billion on dollars on the table that you could get in exchange for just showing up at work. But reports have emerged that Koum and Acton fell out with Facebook's management team, including Mark Zuckerberg, over issues relating to the monetization of WhatsApp.
Koum and Acton had, for much of WhatsApp's existence, maintained that they were fiercely against showing any advertising on their app. Such was that their conviction that in the early days of the company, WhatsApp charged users a fee of $0.99 a year to continue using the app instead of making money through ads. When WhatsApp was acquired by Facebook, its founders had received assurances from Facebook that it wouldn't share any data with Facebook, and wouldn't be forced to run ads. But as the years went on, Facebook first persuaded WhatsApp to hand over data about its users. But things supposedly came to a head when Facebook wanted WhatsApp to start showing ads.
Last year, Facebook executives reportedly started having discussions around showing ads within WhatsApp's Status feature. When the talks around the feature started gathering steam, Acton quit in September 2017, giving up nearly $900 million in stock. Last month, Koum quit as well, giving up nearly $400 million in stock.
Acton, for his part, hasn't made any bones about the fact that relations between him and Facebook had soured. When Facebook was just being embroiled in the Cambridge Analytica controversy, Acton himself tweeted that it was time for people to delete Facebook, given the company's lax attitude to privacy. It was a scathing indictment for a company that had been, until a few years ago, his employer, but Acton still chose to go ahead with his criticism.
And both of Facebook's founders have seemingly put their money where their mouths were. Instead of staying put as Facebook added features on WhatsApp that they weren't comfortable with, they chose to leave, and left some significant money on the table — at the points where Koum and Acton left Facebook, they'd have made an additional $2 million (Rs. 13 crore) for every day that they'd have simply showed up at work.