We finally have the first glimpse of the product that could completely upturn digital payments in India.
WhatsApp has begun testing out its UPI-based payments feature for select users. While the vast majority of people still don't seem to have access to the much-anticipated addition, some users have reported seeing the option pop up on their phones. And from first glance, it could be a gamechanger.
Yahooo??.. i got UPI based payment option in @WhatsApp . Great to u whatsapp for these daily improvements.. pic.twitter.com/eYI7o4XTsn

— Sudhakar Nune (@sudhakarpspk) February 8, 2018
WhatsApp seems to have imagined payments as yet another attachment that users can add to chat. Clicking on the attach icon currently gives users the option to add documents, photos, audio clips, locations and contacts. But users with the payments update see the camera option replaced with a payments option (The option to add camera images remains, through the camera icon next to the send button). WhatsApp's payments icon has the rupee symbol with an upward-facing arrow, a design that's been made popular by Paytm.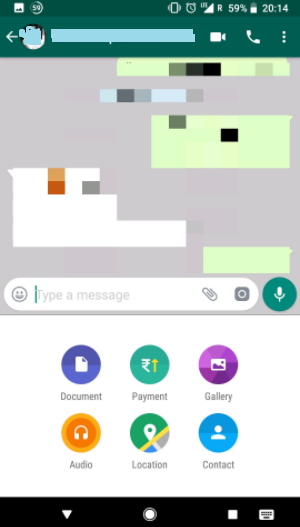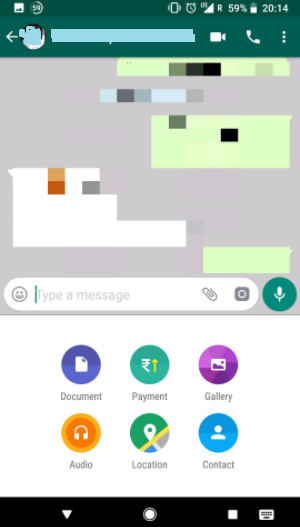 WhatsApp initially lets users select their banks  — most major Indian banks seem to be covered — to link to their WhatsApp accounts. WhatsApp then automatically chooses a VPA for users. Unlike some services, WhatsApp doesn't seem to let users choose their VPAs, but assigns them something like [email protected].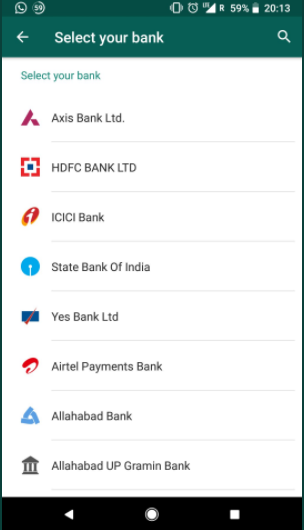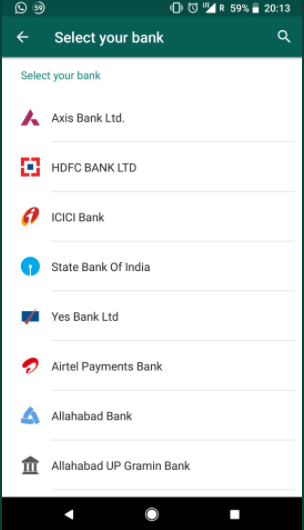 And WhatsApp has a pretty nifty user interface when users want to transfer money. Clicking on the payment icon loads a new screen with "To" and "Using" fields. The "To" field auto-populates to the person you're chatting with, and the "Using" field lets users pick the bank they want to make the payment from. Users can then simply type in their rupee amounts, enter their PINs as an additional security measure, and make the payment. A record of the payment remains on chat, much like a chat message.
This is how UPI on Whatsapp works. The blank screen is the regular UPI PIN input screen. pic.twitter.com/FqvUkSuVQB

— SG (@shrinivassg) February 8, 2018
WhatsApp's UI is pretty intuitive — instead of having a separate tab for payments, it's chosen to integrate them within its chat feature. Hundreds of millions of Indians are already used to sending photos and videos to each other through WhatsApp — it won't be too much of a leap for them to start sending money as well.
And while other payment apps have a similar interface — Paytm's own Inbox has a flow where users can send money through chat — it is WhatsApp's ubiquity that'll likely give competitors sleepless nights. BHIM, PhonePe, and most recently, Google Tez have managed to get people to use their apps while making payments, and they've managed some impressive results — Indians transacted Rs. 15,571 crore through UPI last month. This growth hasn't come cheap — most apps have given generous cashbacks and incentives for users to transact through them, and Google Tez, in particular, had burnt a tremendous amount of money when it had initially launched. But it's hard to see why users would stick to any of these apps with WhatsApp providing pretty much the same service. 
And WhatsApp's somewhat late entry into the space might even be a blessing in disguise. Other companies have spent the last year teaching the Indian public how UPI worked, how VPAs were set up, and how seamless transactions could be. WhatsApp could now swoop in and capture a large portion of this ready market.
Where WhatsApp could struggle, though, is Business payments. As of now, there doesn't seem to be a request money feature on the app, and WhatsApp's Business app strangely requires a separate SIM to run, meaning it might not be immediately adopted by small businesses. Paytm would likely still have the edge in offline business transactions, given how widely it's accepted at stores across the country. But as far as P2P transactions are concerned, WhatsApp looks poised to make a serious dent in the UPI market.