Transportation can be a hassle and unpleasant experience in the big cities in India. The buses are too crowded, the cabs too expensive and the autos are just a pain to travel in. Two-wheelers on the other hand, are economical and convenient, and are the easiest way to travel in and around the city. The problem is not everyone has a scooter or a bike. Bike taxis, while attempted by the biggies Ola and Uber as well as smaller players, and lapped up by customers, have been under regulatory troubles.
This is where Wheelstreet zips in.
Wheelstreet is an aggregator for self drive bike rentals that provides two-wheelers ranging from gearless scooters like the Activa to tourers like Royal Enfield, superbikes such as Harley Davidson, Kawasaki Ninja and Suzuki Hayabusa. Wheelstreet does not own a fleet but instead they connect customers to vendors across the city through technology which ensures convenience and complete transparency so that their renting experience is nothing short of perfect.
Started in 2014 in Delhi by Pranay Shrivastava (CEO), Moksha Srivastava (CMO) and Mritunjay Kumar (COO), Wheelstreet was a culmination of the founders' own experiences in college.
In Bhopal, Pranay had a bike which he used to rent out to his friends to make a quick buck. Meanwhile Moksha was at the other end of the transaction in Delhi. With no mode of transport she used to rent out a scooter on the weekends and the experience almost always was pretty disappointing. With unavailability of scooters, bad service quality and unexplained deductions she experienced a lot of trouble finding the right vendor and scooter. The next time the three of them met, they realized that there was a big gap between the customer and vendor in this sector. The whole bike rental market was highly disorganized with no set service standards. The idea of Wheelstreet was conceptualized to organize this sector and standardize procedures for a better experience both for the customer as well as the vendor.
There are plenty of people out there in the market who are renting out bikes, but Wheelstreet stands out because they are the first bike rental platform that is an aggregator and not a vendor in itself. Wheelstreet is a provider of technology and support to the bike rental industry and not another player in the market. The bikes you see listed on their platform come from various vendors at various locations. Rather than buying bikes and renting them out, they created a platform where vendors could list themselves and in turn helped organize this sector.
"WheelStreet is fairly easy to use. You get real-time availability updates, instant booking options and great vendor support for all bikes. The entire fleet is verified, with each bike being tested strictly for quality.", say the founders.
Since the time it was launched, Wheelstreet has completed over 20,000 rides in both Bangalore and Delhi till date and receives over 3900 bookings per month. These rides especially been useful to many travelers who have successfully been on the solo bike trips to Leh & Ladakh, the ultimate travel bucket list.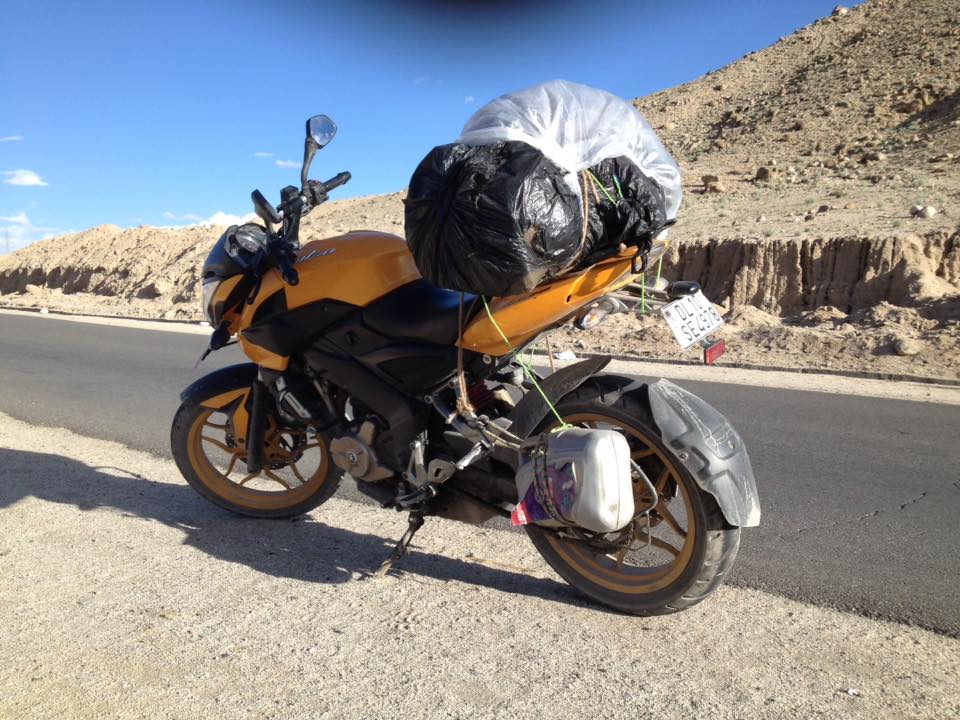 After this success, Wheelstreet now plans to expand to other cities across India including Pune, Hyderabad, Mumbai, Goa and Chennai.