[This article is a part of our First Person series, in which people share their stories and thoughts about their startups, lives and careers.]
I'm a 24 year old from Peru, South America who loves traveling. I'm currently working as an International Business Development Executive at Vidooly, a video marketing and analytics company. It has been 3 months since I arrived here in India and I've enjoyed each and every moment that I've spent here so far. Let me tell you why I flew from Peru to work in an Indian startup.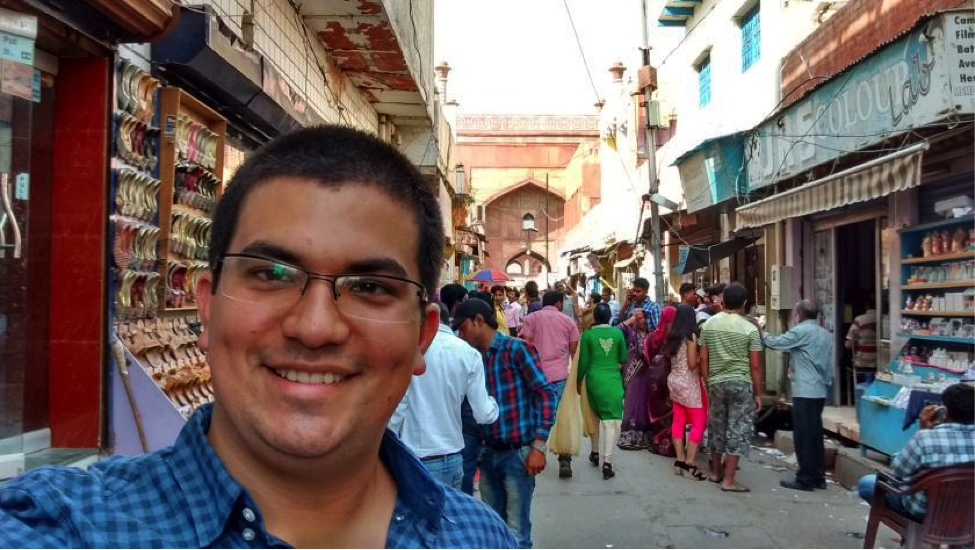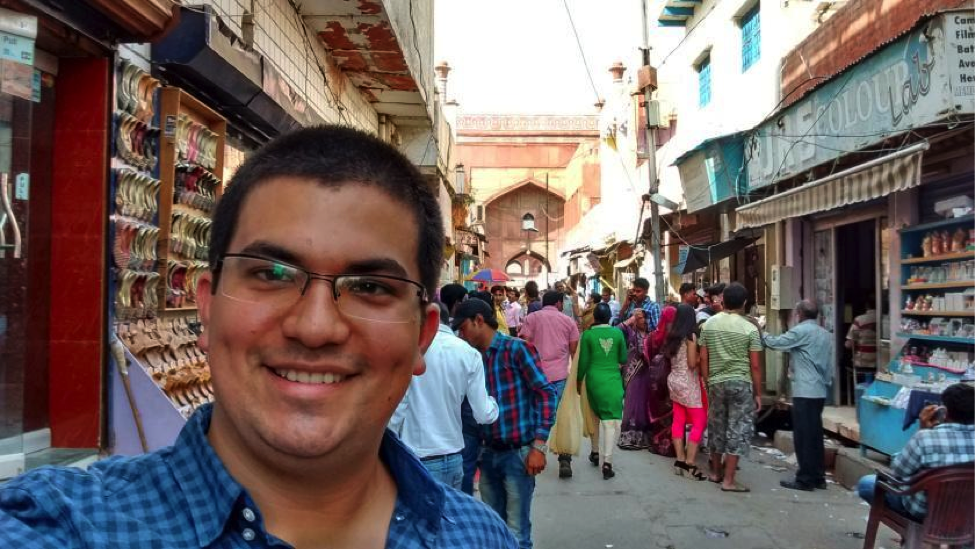 India calling
By the end of the 2015 I had completed a year at a company called Telefónica Perú and wanted to take a break. But like every young person I hadn't really saved a lot of money. I went home and talked to my family about my plans. Not so surprisingly, they agreed to help me out. In fact, they sounded as excited as me when I told them that the country I would head to would be India. I'm so grateful to them for making this happen.
Going away from my family, friends, my city, my country… and also my continent… it's something that I always wanted to do. And it's the right age for me as I don't have a lot of responsibilities to take care of. It's the perfect time for me to have new experiences, meet new people, learn about their culture, traditions, celebrations, religions, languages, cuisines, music, etc. It has been one of the most important personal and professional decisions I've had to take so far in my life and looking back at the last 3 months, I'm so glad that I took it.
I guess every traveller is an entrepreneur in himself. The unknown risks of travelling, meeting new people and experiencing foreign culture is somewhat similar to building a startup where you don't know how tomorrow will fare out for you and everyday is a new challenge.
Why Vidooly?
Telefonica Peru is a very good company in Peru. I could grow professionally and safely climb into a good position and salary in the long run if I stayed there. But there was always that nagging feeling deep within me to do something exciting not just in my personal life but also professionally. Thankfully, the first interview call I got was from a company that could give me exactly that – an exciting job profile in an exciting industry. And the company was Vidooly. They came across my profile through the international foreign exchange agency AIESEC and after they sent a letter of recommendation, I applied for a VISA and was soon on my way to India!
My role at Vidooly is – International Business Development – I work  with both the Marketing and Sales teams at Vidooly. I take care of Email marketing, Customer interaction (online chats), social media promotion and content writing (blogs, website content writing, reports etc) – but all in Spanish and Portuguese.   I always loved binging on the vast sea of YouTube videos (Pewdiepie, Buzzfeed, Cinemasins, Pescavideos…the list is endless) to find entertaining and interesting videos. The really cool stuff was my job profile which would involve talking to YouTubers in my native language(Spanish) and help them grow their channels! It was sort of a dream come true if you ask me. I was not only getting a chance to work in a country of my choice but in the process also stay in touch with my homeland and this wasn't your typical 9 to 5 corporate job.
My time here so far
Quite a few people have asked me why I didn't choose a company based out of Bangalore or Mumbai. To be honest, my first preference was the company that I would be working for, not the location.
Even then, Noida is quite perfect for expats I would say. It is close to Delhi (Just a metro ride away) which has easy access to so many tourist places and is relatively cheaper than a lot of other big cities. So I get to save the money for my travels rather than spend it all on living.
In the few months that I've been here, I've traveled to Jaipur, Agra, Rishikesh and McLeod Ganj. I will travel some more in the north and after my year long stint at Vidooly, I'll go on a long holiday exploring the beaches, rivers, temples and forests of the south. It has been a fantastic ride for me so far in this country.
I've made a lot of new friends, have experienced the Delhi heat, enjoyed the Aloo tikkis in Old Delhi, momos on the street side, the arguing with Auto drivers, played cricket, trekked in the tranquil Himalayas even experienced the rush of the startup environment after my first successful sales pitch but there's so much more still to do. My time in India, with Vidooly and everyone here has helped me a lot in maintaining a good work-life balance and I hope that the remaining time I have here would be as exciting. I do want to go back to Peru after a year, but for now, I want to experience the Indian startup life, travel some more, and take the best out of this beautiful country.
To everyone out there who wants to come and work in India I would say it's a perfect time. Startups here are going global and given the opportunities available here you will never get tired. There is so much to do, so much to see and so much to experience. So just like Steve Jobs did, pack your bags and come to India.