An Indian unicorn with a significant Chinese investment has just set the bar for the Boycott China movement, which is quickly spreading across sectors and industries.
PolicyBazaar CEO Yashish Dahiya has said that if Tencent were willing, his company would be happy to buy back their 10% stake in his company. "They have been a good shareholder," he said. "If they were willing, we would be happy to buy their shares. The company has the cash flows to buy it back. The company has $200 million in the bank and they bought the shares for $150 million," he said. Tencent had purchased PolicyBaazar's shares from another investor, US-based Tiger Global Management, just last year. Dahiya comes from a family where four generations have worked in the defence services.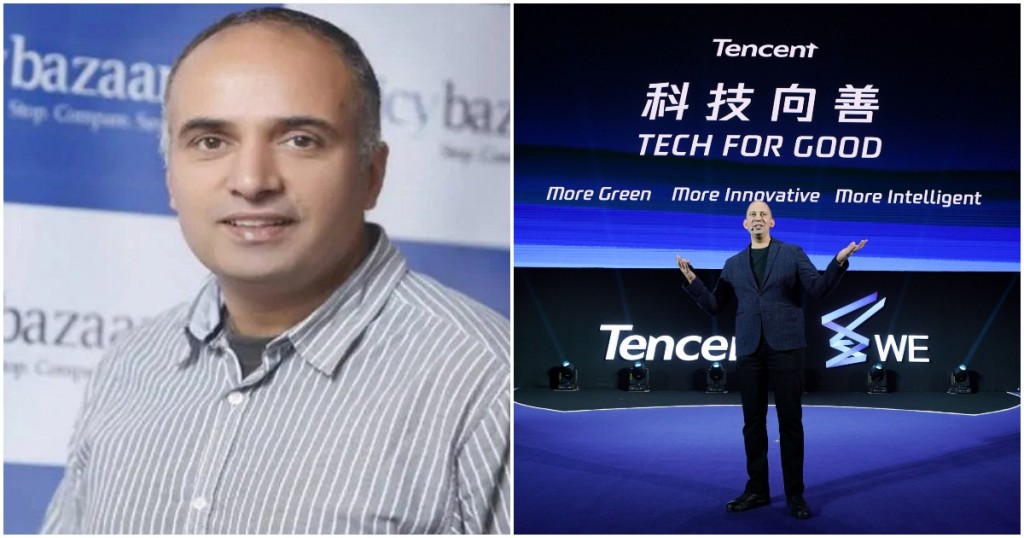 Dahiya also went ahead and attacked China's strategy of buying out stakes in companies all around the world, while keeping its own markets closed. "My view is that the Chinese government has strategically tried to gain market share and access across the world. But opening access to its own economy…It has to be quid pro quo. They have not played by the rules for 30 years and that is why they have built up all this capital," he said. "Why should we give equity in our fast-growing companies, data and revenue streams to them (China)? Give to others, like Americans, Japanese, Britishers (who reciprocate)." 
Dahiya also backed the government's move to to screen FDI investments from China. But he added the government should come out with rules making a distinction between what is considered an investment, and what threshold of shareholding is considered control, so that local companies don't get hurt in a potential backlash.
Several large Indian companies have already taken steps to reduce their dependence on China following the stand-off at Ladakh, which caused 20 Indian army soldiers to lose their lives. The JSW group has said that it will reduce its $400 million imports from China to zero over the next two years, while Hero Cycles has cancelled a Rs. 900 crore contract with China. India's largest home appliances company TTK Prestige has said it'll stop all imports from China going forward.
But there are several Indian startups that have large Chinese investments — as many as 18 of India's 30 highest-valued startups have investments from Chinese companies. They include some of India's biggest startups including Paytm, Byju's, Ola and Big Basket. But with PolicyBazaar having openly come out and said that the company is happy to buy back Tencent's stake, it might just set off a domino reaction among Indian startups — and perhaps pressurize other large Indian startups to follow suit.