Zomato's IPO has created many records — it's the first time that an Indian startup unicorn has gone public, the IPO has the best opening day of any Indian listing of above Rs. 9,000 crore, and early investors made record sums of money. But the IPO has probably been the best news for the startup's founders and senior employees.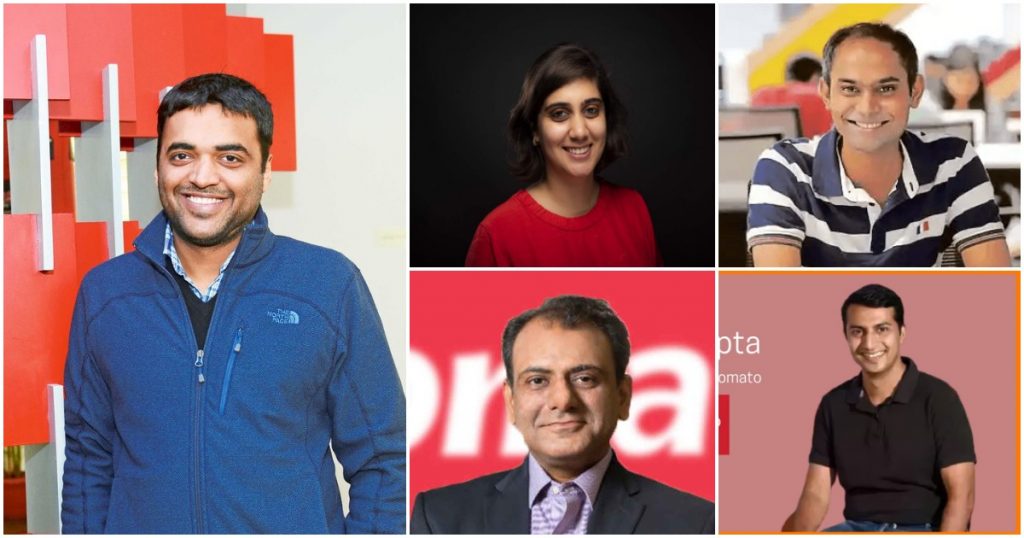 Zomato CEO Deepinder Goyal is worth Rs. 4650 crore ($624 million), and 18 other employees have turned dollar millionaires after the Zomato IPO. Deepinder Goyal owns a 5.5% stake in Zomato, and with Zomato's share ending trading at Rs. 126, it is now worth Rs. 4,650 crore. This puts him at number three in the list of Indian startup founders with the highest liquid net worths — in 2018, Flipkart founders Sachin Bansal and Binny Bansal had earned around Rs. 7000 crore ($1 billion) each after selling their company to Walmart.
Apart from Deepinder Goyal's riches, Zomato's ESOP program has also meant that several early employees have also made serious sums of money. After the IPO, Zomato Chief Technology Officer and co-founder Gunjan Patidar has stocks worth Rs. 363 crore. Zomato had elevated several employees as co-founders, and among them, Mohit Gupta has stocks worth Rs. 195 crore, Gaurav Gupta has stocks worth Rs. 179 crore, and Akriti Chopra has stocks worth Rs. 149 crore.
Apart from the co-founders, Zomato's Chief Financial Officer Akshant Goyal has stocks worth Rs. 114 crore, its CEO of Food Delivery Rahul Ganjoo has stocks worth Rs. 71 crore, and its VP of Human Resources Daminee Sawhney has stocks worth Rs. 43 crore. The company's Chief Counsel Damini Bhalla has stocks worth Rs. 10 crore, and Zomato's VP of Global Growth Siddharth Jhawar and has stocks worth Rs. 9 crore.
Founders of companies which had been acquired by Zomato have also made it big. Zomato had acquired Feeding India in 2018, and its founder Ankit Kawatra has stocks worth Rs. 105 crore.
Apart from these names, hundreds of rank-and-file Zomato employees also owned stocks, and would've made sizable sums of money as well. This is remarkable wealth creation, and perhaps has no precedent in India's startup ecosystem. Many Indian startups have had had share buybacks, but Zomato's gone a step further — it's directly given hundreds of employees tradeable, liquid stocks worth crores in the stock markets. And this could motivate millions of young Indians to not only build their own companies, but also work for many of the up-and-coming startups around the country.