India's food tech space is currently locked in a three way between Zomato, Swiggy and Foodpanda. The three companies have come from very different places to end up competing in the food delivery space — Zomato started off as a restaurant discovery and content platform all the way back in 2008, Swiggy is a homegrown player that specializes in food delivery, and Foodpanda is a global brand founded by Germany's Rocket Internet. This is how their financials looked in FY 2017.
Revenues
Zomato leads the pack as far as revenues are concerned, but that's expected — in addition to its food delivery, Zomato runs a restaurant discovery platform, through which it makes money via advertisements. Zomato has also been experimenting with loyalty programs, such as Zomato Gold and Zomato Treats. Zomato's revenues were Rs. 332 crore in FY 2017. It was followed by Swiggy, which reported revenues of Rs. 133 crore. Foodpanda came in third with revenues of Rs. 62 crore last year.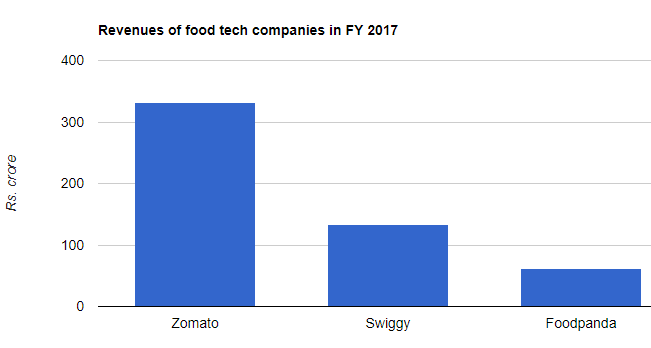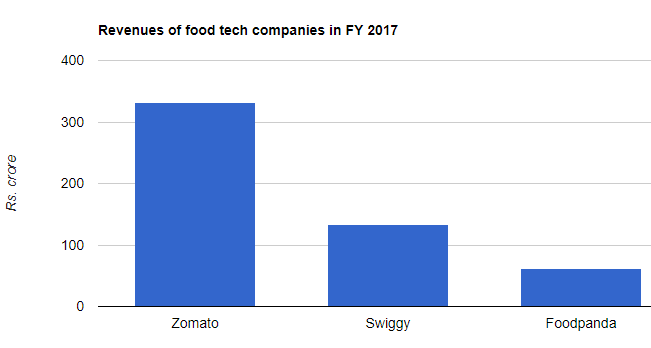 Losses
Even though the sector has made a recovery over the last year, the three companies still make losses. Like with revenues, Zomato also led the pack with losses — the company lost Rs. 389 crore last year. Swiggy was second with losses of Rs. 205 crore. Foodpanda, the smallest player, also made the least losses — it lost Rs. 45 crore last year.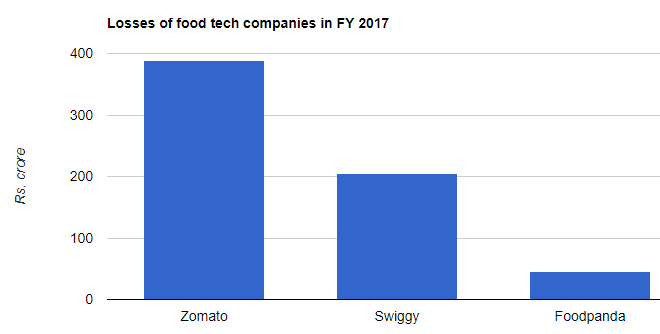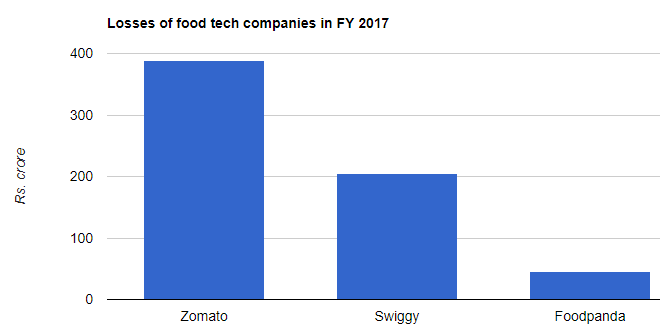 Losses per rupee of revenue
Even though Foodpanda is the smallest player among the three, its losses were the least compared to its revenues. Foodpanda lost 0.72 paise on every rupee of revenue it earned during the year. In comparison, Zomato lost Rs. 1.17 on every rupee of revenue it earned. Swiggy was the second largest player by revenue, but has the worst revenue-loss ratio — it ended up losing Rs. 1.54 for every rupee of revenue it earned.