Zomato Gold might be one of India's hottest subscription programs at the moment, but Zomato appears to be all but pulling the plug on the service.
Zomato has said that new Zomato Gold subscriptions will not be available for the "foreseeable future" after one last round of sign ups on 27th April. Zomato Gold allows users to pay as much as a Rs. 800 fee upfront, and then enjoy one free dish or one free drink when they eat at select restaurants across India. But Zomato, which has garnered 2 lakh Gold users since its launch in November, says it won't be letting users sign up any more.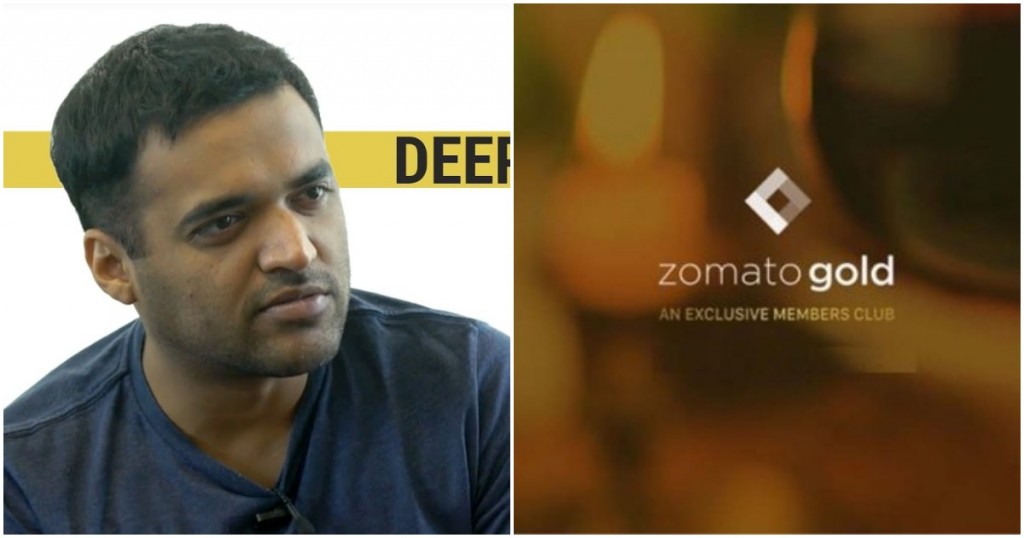 "On 27th April, we'll be opening sales for Zomato Gold for the last time," says Zomato somewhat ominously on its blog. Yet the company insists that it isn't shutting down Zomato Gold.  "No, this doesn't mean that Gold is shutting down, or we aren't excited about Gold. We are only going to make Zomato Gold un-available for public purchase for the foreseeable future. We are going to use this break from the sale periods to enhance the value of Zomato Gold in the upcoming months so that it comes back even bigger and better," it adds.
It's hard for something to come back bigger and better if it isn't going away, and this announcement will raise questions about how viable Zomato Gold is proving to be for the company. There's little doubt that users are lapping it up; Zomato has only sporadically opened up memberships over the last few months, and the few remaining spots have been taken up quickly by people hungry for discounts. Zomato Gold gives essentially gives subscribers a 50% off on their bill each time they eat out, and this has made the service popular among India's upwardly mobile.
What's less clear though is how the economics of the service play out for Zomato and participating restaurants. Zomato has been coy about sharing how Zomato Gold exactly works — Zomato collects an upfront fee from users, but it's unclear if it passes it on to participating restaurants. Zomato has already said that there's been some churn in the restaurants which had signed up for Gold — its previous blog said that some restaurants had chosen to not participate in the service any more after serving some loss-making tables. 
And Zomato's slow roll-out of the service would indicate that it doesn't want to overwhelm restaurants with customers who'll all only be paying half price on their bill. Zomato seems to have been trying to find a sweet spot in the number of subscribers where it'll help restaurants fill up remaining capacity, but not take up tables that they would've filled up with full-price customers anyway. And given how Zomato says it won't be offering the service anymore in the near future, it would appear that that limit has already been reached.
That would be a bit of a problem for Zomato — as long as the the number of restaurants in a city doesn't increase dramatically, Zomato won't be able to offer Zomato Gold for many more people than it is offering currently. Zomato could expand to more cities in the coming months, and it touches upon this in its blog, but that'll still mean that Zomato Gold will have an upper bound in the number of users that it can hope to onboard. This is very different from how SaaS companies work — once a bit of software is created, it can be sold to infinitely many people. But Zomato operates in the real world, and it appears that it has discovered that there's a limit to how many people it can sign up for its popular subscription service.