It's been called food-tech for a while now, but the tech bit might just be getting started.
Zomato has acquired Lucknow-based TechEagle Innovations, which works on drone technologies. TechEagle was founded in 2015 by IIT Kanpur alum Vikram Singh Meena in 2015, and since then has been developing unmanned aerial vehicles with a focus on custom-made drones capable of carrying a payloads of up to 5 kg. The two companies didn't disclose the size of the deal.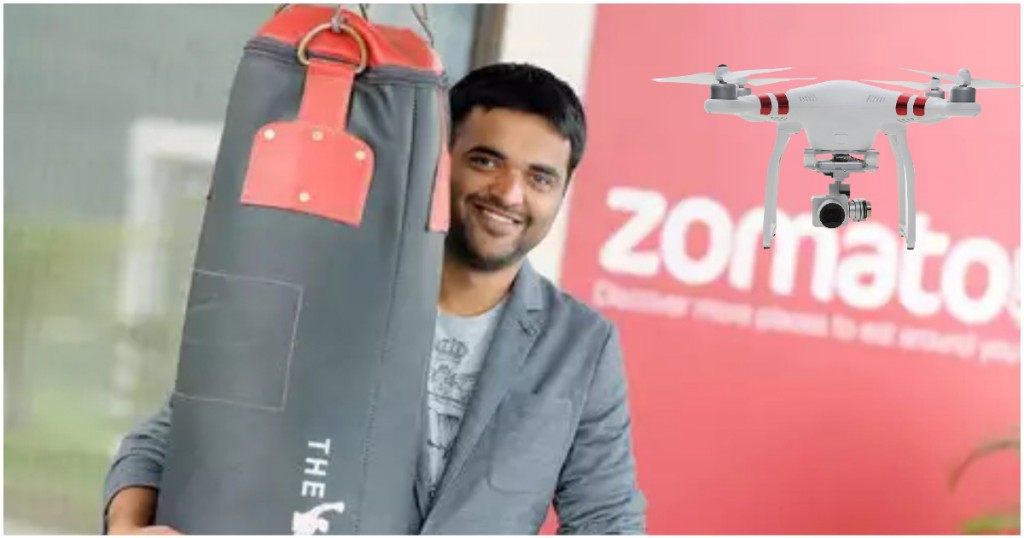 The acquisition is expected to help Zomato carve a path toward drone-based food delivery in India, creating a hub-to-hub delivery network powered by hybrid multi-rotor drones. "We are currently at the early stage of aerial innovations and are taking baby steps towards building a tomorrow wherein users can expect a drone to deliver the food they ordered online," said Zomato CEO Deepinder Goyal. "Our first 'delivery job' currently is to design multi-rotor drones that can pick up a payload under 5 kg and set up drone delivery circuits for reducing the last mile delivery leg. We believe that robots powering the last mile delivery is an inevitable part of the future and hence is going to be a significant area of investment for us," he added.
There aren't conversations food tech players in India have had thus far — all this while, food tech companies seem to have been competing with each other to offer the best discounts and offers. Food tech companies abroad, though, appear to have been thinking about newer delivery methods — a Silicon Valley-based startup has already put small six-wheeled food delivery robots into operation which pick up food, navigate their way around suburban areas, and deliver it to customers, and last year, Amazon had competed its first ever delivery by a drone, managing to complete the delivery 13 minutes after the order was received.
There's also perhaps been no better time to get into the drone business in India. On 1st December, the government formally announced its drone policy, and created procedures for running and operating drones. And there is no better place to run drone deliveries, if they're technologically feasible — given India's gridlocked roads, drones could not only help make faster deliveries, but also help reduce traffic by eliminating the thousands of deliverymen who whiz by on their scooters. It's still early days, because there are hardly any drone delivery startups in full-time operation anywhere in the world, but if India can take the lead in the field, it'll truly have added the tech bit to its already-thriving food-tech industry.