Even as India's startups are vying among themselves to deliver the best experience at the most competitive prices, they also seem to be vying to appear the most socially-conscious.
Zomato has announced it will make the cutlery option opt-in instead of opt-out on its app. Until now, Zomato provided cutlery including forks and spoons along with food by default, but gave customers a choice of opting out of receive it. After this change, Zomato will not provide cutlery by default, and customers will instead have to select an option while ordering in order to receive cutlery. Zomato says that this small change will help save 5,000 kg of plastic per day.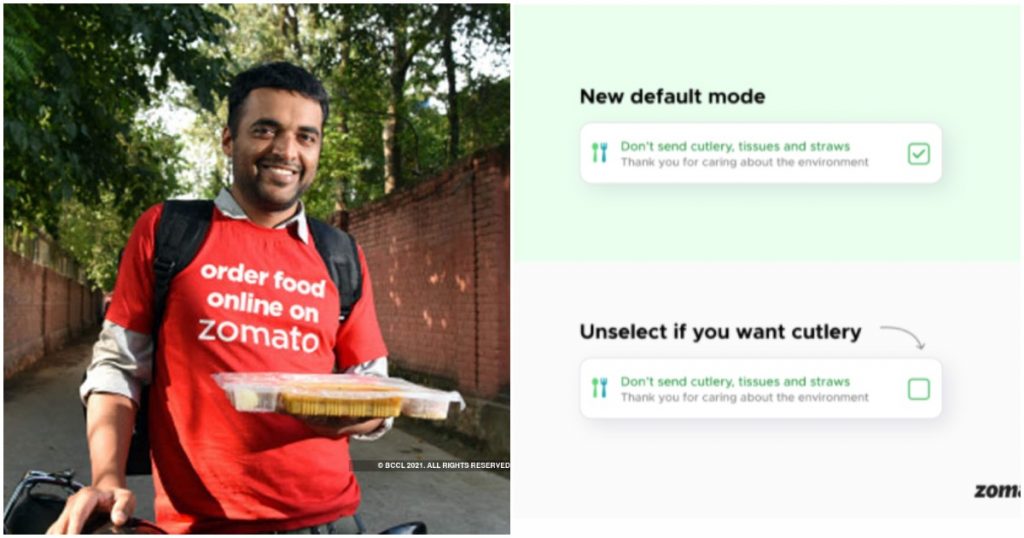 "On the Zomato app, customers always had the option to skip cutlery with their order. However, very few customers used that option. We learnt that it wasn't because they always wanted the cutlery, but because they weren't making an active choice. Defaults almost never get changed by customers during product flows,' Zomato wrote on its blog. "We surveyed thousands of our customers, and a whopping 90%+ of them said that they didn't really need plastic cutlery with their orders. Keeping this in mind, we decided to change the default mode for cutlery – customers will now have to explicitly request for cutlery, tissues, and straws, if they need it. This is now a 'opt-in' instead of a 'opt-out'," it added.
Zomato believes that this small change will help save 5,000 kg of plastic per day. "This seemingly small change on the Zomato app will help save up to 5,000 kilos of plastic in one day – that is up to 2 million kilos of plastic in a year," the company said. Zomato also said that the move will help restaurants save Rs. 2-5 on every order.
It's a step that's possibly been brought about by the coronavirus pandemic — instead of ordering in offices and workplaces, most people are now ordering food while at home where they already have cutlery, and don't need the plastic forks and spooks provided by restaurants. But this is a step that's probably for the best — if restaurants were delivering cutlery to large numbers of people who didn't need it, it was clearly wasting massive amounts of plastic. If this number can be brought down, even at the cost of customers needing an extra click on the app, it might well be worth it. And if Zomato's move works out, the idea could catch on in the rest of the food delivery space too, and make food deliveries across India more environmentally friendly than before.