As India's food tech space evolves, the ways in which people can order food are evolving as well.
Zomato has said that it has launched Zomato Pickup, which allows users to order food from restaurants, and pick it up directly on their own. "This feature combines the ease of ordering via the app, eliminates wait time in queues and allows you more flexibility when you need it – e.g. grab a quick lunch while at work or order that afternoon coffee and skip the queues or even pick up some dinner on your way home," says Zomato. Zomato says it's the first food aggregator in the country to do this, and has already has signed up 20,000 restaurants across 13 cities where the feature is available.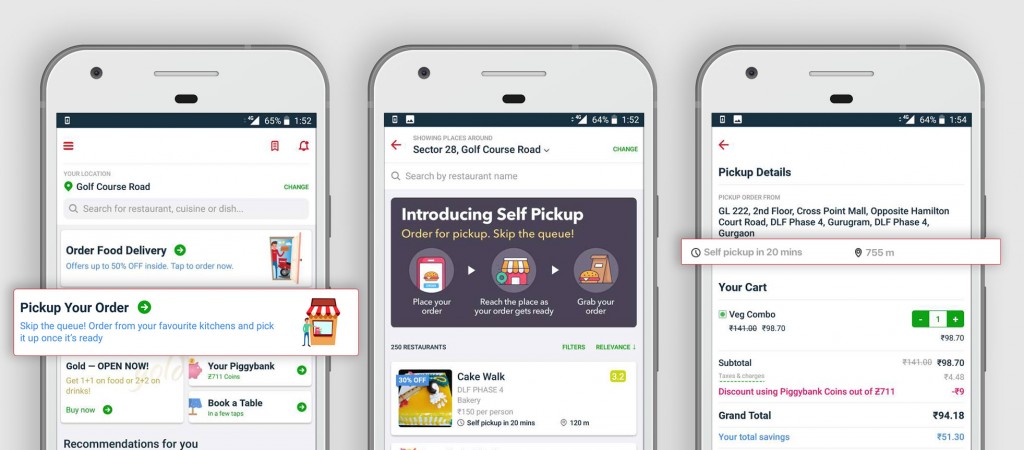 India's app-based food delivery scene is nearly half-a-decade old now, and one would wonder why such a program hasn't been tried out so far. Logistically, it would seem it's simpler than delivering food — the customers themselves show up at the restaurant and pick it up. It can also help save time — by ordering in advance, customers can reach the restaurant right when their food is expected to be ready.
It's possible, though, that food delivery players have thus far believed that the size of the pick-up market wasn't large enough to warrant such a feature. Food Delivery charges were anyway at rock bottom, thanks to several firms all competing fiercely with each other, and most people would've possibly preferred getting a free delivery or a nominally-priced delivery as opposed to picking up their food themselves.
But this situation isn't likely to go on forever — all food delivery companies are running losses at the moment, and it's very possible that food delivery rates are going to increase going forward. That's when a pick up service could truly come in handy — if deliveries are priced at, say, Rs. 100, it's very likely that some part of the food ordering public will try to either order from places close to them, or pick up food on the way back from work. And Zomato appears to have stolen a march over its competitors by becoming the first food delivery company in the country to launch a service which would make this possible.