Zomato's shares have crashed nearly 25% in the last two days, the stock has destroyed over Rs. 70,000 crore of investor wealth, and the company now trades 75% below its all-time high, but there were some people who'd seen all this coming.
Several market experts had predicted the current state of Zomato shares last year, and had warned investors that Zomato was being overvalued by the markets. Among them was ace investor Rakesh Jhunjhunwala, who'd said right at the company's IPO — when the stock was valued at Rs. 76 — that its valuation was "absurd".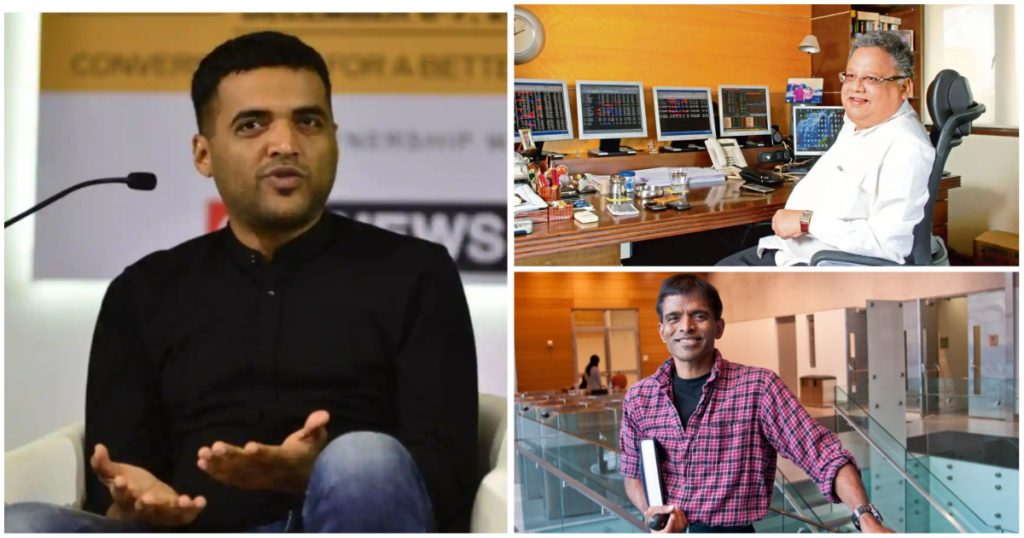 "Good luck to Zomato," he'd said in July last year. "Let Zomato be worth Rs. 99,000 crore and Tesla be $600 billion or $6 trillion. I am not going to buy these stocks at this valuation," he'd added.
"Today you value Zomato at Rs. 1 lakh crore, so when is Zomato going to get ₹3,000 crore of cash (as profit)? I want to know that, and not investor cheques. History has it that right from railroads, Tulip boom, valuations have never sustained," he'd said. Jhunjhunwala said that to justify its current valuation, Zomato will have to earn Rs. 4,000 crore in profit before tax, and jokingly added that he hoped the company would do that before he has grandchildren.
He'd gone on to predict that Zomato's shares would fall going forward. "Give me a stamp paper, jab ghatega na to pitaji bhi milne wale nahin hain (When it falls, even its father wouldn't be able to find it)," he'd dramatically said. "This madness and emphasis on valuations can't last. These are my opinions, I reserve the right to be wrong, but I'm personally quite sure I won't be wrong," he'd concluded.
Similarly dire predictions — but in less colourful terms — had been made by New York University professor and valuation guru Ashwath Damodaran in July 2021. "Zomato's business model is neither innovative, nor groundbreaking," he'd said. "The allure to investors comes from Zomato's core market in India, and the potential for growth in that market," he'd added.
Damodaran had also shared a detailed blogpost valuing Zomato, and had concluded that Zomato's IPO price was "too expensive". "The value that I derive for equity is close to Rs. 39,400 crore, translating into a value per share of Rs. 41," he'd said.
This is exactly where Zomato's shares have now ended up at — Zomato's share today trades at Rs. 41.65, down more than 75% from its all-time high of Rs. 169, and down nearly 50% from its IPO price. Investors have lost more than Rs. 70,000 crore in the process, but the crash could have wider ramifications too — Swiggy, for instance, was last valued at $10 billion, but could struggle to raise further rounds that that valuation with Zomato being now valued at $4 billion. It remains to be seen how Zomato's stock fares going forward, but for now, it's ended up exactly where several market pundits had predicted exactly a year ago.