It's now becoming increasingly apparent that the world won't quite be the same as before even when the coronavirus lockdown is lifted — until a vaccine is developed, people might need to maintain distance in situations that were commonplace until a few months ago. And Zomato has revealed what it thinks the post-lockdown experience — if restaurants are allowed to open at all — could look like.
"We anticipate dining out will undergo significant & permanent changes in the way it operates. Based on some recent consumer studies, diners are ranking safety assurance and hygiene as their top factors when they choose a restaurant for dine in," Zomato CEO Deepinder Goyal wrote on Twitter. He then announced that Zomato would be introducing something called "contactless dining" after the lockdown. Zomato says that Contactless Dining will minimize customer contact with anything that someone else might have touched – by eliminating the use of high-touch elements at restaurants.
Zomato says that contactless dining will eliminate physical menus —  users will instead scan a QR code that's placed on the table. The ordering will be contactless too — instead of waiters, users will place orders through its app. And with the payment, diners will just pay the bill via the app and leave. Zomato says it's already building additional features on the app, such as the ability to order multiple courses, and the option to pay for yourself or the entire table, to ensure a hassle-free dining experience.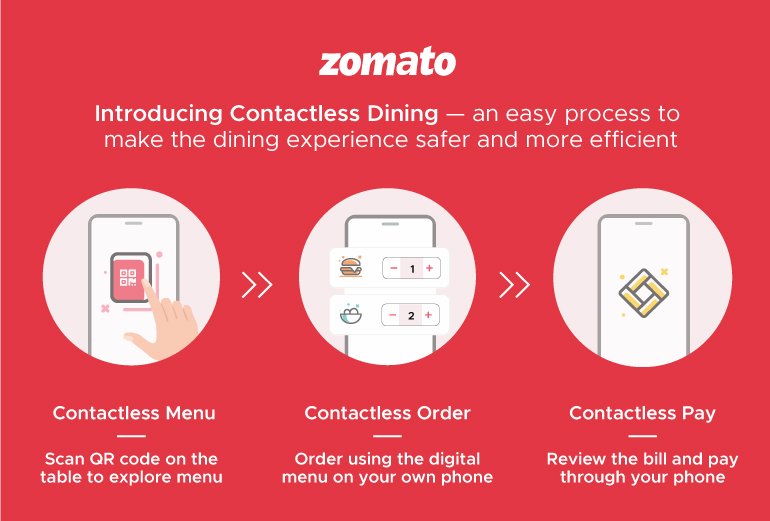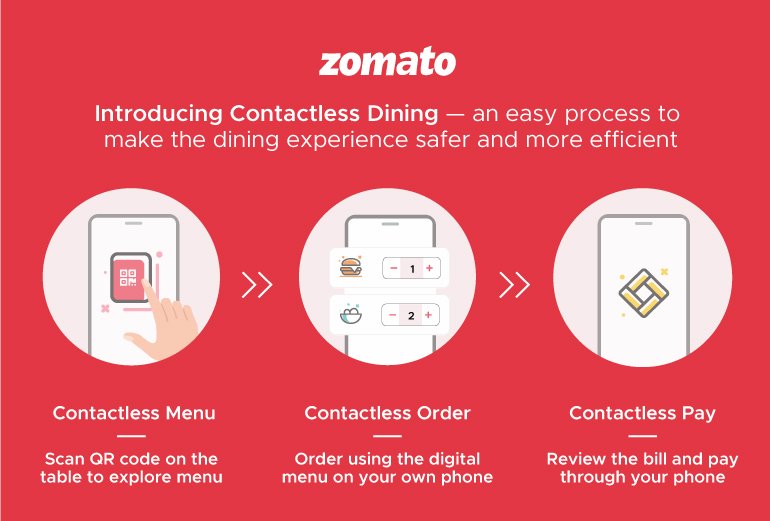 The idea does reduce the number of touch-points for spread of the virus — menus are handled by hundreds of customers, so eliminating them could reduce the risk of infections. Also, eliminating waiters will also reduce another touch-point from where infections can spread — waiters would come in contact with hundreds of diners per day, and could have a high chance of catching the virus.
While the concept could reduce the probability of infections, it won't remove all risks completely. Chefs will still be handling the actual food and cutlery, and lots of people will still be gathering in enclosed, possibly air-conditioned restaurants. Evidence from the infection has shown that people spending time in close proximity do end up spreading the infection — several ships around the world have had major outbreaks, as have people who've spent time in confined quarters such as the Markaz at Tablighi Jamaat. As such, health officials might need to ascertain how safe it would be for large numbers of people spend a couple of hours or more in restaurants, even when the lockdown is over.
But Zomato, for its part, is trying to be creative as it deals with a very difficult situation. The company had earlier introduced contactless delivery through which delivery personnel could leave packages outside houses, upload a picture on the app and leave; with contactless dining, Zomato appears to be again thinking on its feet as it tries to sustain its business through the coronavirus epidemic.