A job, however lucrative, is a job after all.  There are rules to follow and protocol to adhere to. Sometimes it's a compromise of who you are. But every once in a while there emerge people who listen to their inner calling, say enough is enough, and go on to follow their passion.  
In an exclusive project, OfficeChai brings you 11 stories of people who actually did. The fat salary, the cushy secure job, and a stable life couldn't deter these people from treading a path less traveled – one fraught with risks, uncertainty and financial instability – all to follow their passion. Whether it was to pursue a hobby, giving back to the society or starting a business, they all took the plunge from the corporate into a life of their own terms. Their stories are illuminating and inspiring.
In no particular order or ranking, here are our 11 heroes.
1. He quit a tech background to make movies
Basil Joseph, Filmmaker, Kerala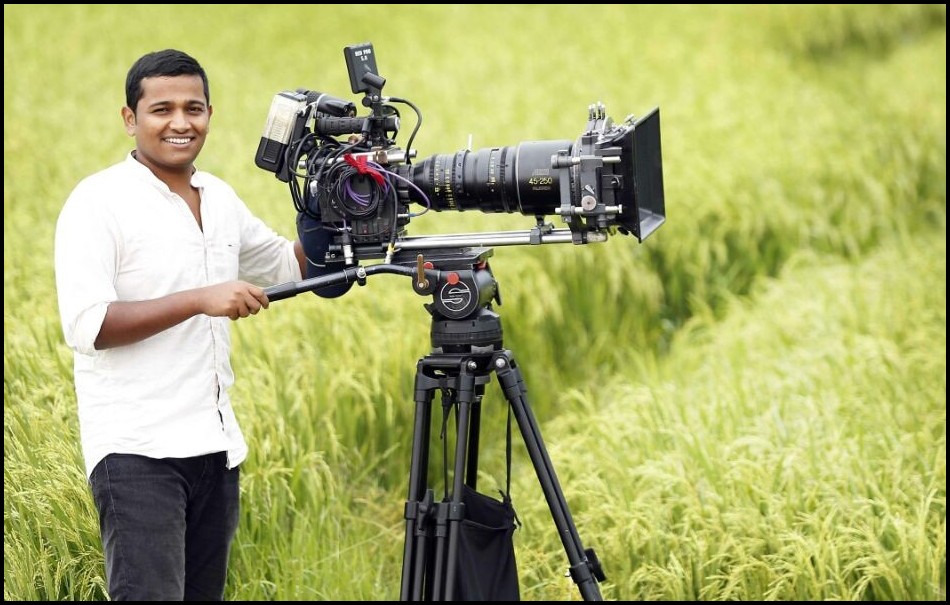 Basil Joseph hails from a regular middle class family. His father is a priest and mother, a school teacher in Wayanad. He's a Bachelors of Technology graduate from one of the best engineering colleges in Kerala and has worked in Infosys for 2.5 years as a development engineer.
He quit his job to follow his passion of making movies.
"I never thought I could reach anywhere as I had  no contacts or friends in the film industry. But I always had the heat to get into it."
Basil is a self taught movie artist who learnt the skill through online tutorials, YouTube, reference books from libraries and finally made a short film. Despite resistance from his parents, and the difficulty of juggling a job with his passion, Basil pulled off another short movie, which was not only well received by the audience but went on to become viral on Youtube!
A Malayalam movie director happened to watch it, and personally got in touch and gave him an opportunity to be the Assistant Director in his movie, "Thira". This inspired him to make his third short movie, this time with a famous Malayalam actor in the lead role.
"It went viral too and made all the difference in my career which eventually led to the big movie arena"
Basil is currently shooting his first Malayalam feature film named Kunjiramayanam, and is happy with the way things have turned out so far.
"I can feel the freedom now. There isn't anyone to rule me, question me, I could do whatever I want.  I can feel the happiness of doing things we love, we dreamed about."

2. They quit their high profile tech and consulting jobs to help people online

Puneet Manuja & Richa Singh, Co-founders, Your D.O.S.T
Puneet is a Computer Science gold medalist from NIT Calicut, and an IIM-Bangalore graduate who's worked at DEShaw, Zynga Gaming and McKinsey. Richa is an IIT Guwahati graduate, who also worked at D.E. Shaw for two years and then moved to a startup.
With a background as stellar as theirs, a high profile corporate stint sounds like a no-brainer. Not for these two though, who both quit their respective jobs to start Your D.O.S.T- an emotional support system, or as they like to call it an "emotional support network for people" to anonymously vent their feelings to compassionate and nonjudgmental individuals.
"Your D.O.S.T was a dream for us. Some of our personal experiences of observing people around us stressed and worried made our heart sink. A couple of incidents around us where the stress resulted in people taking drastic steps made us wonder why can't we do something for them? Why  shouldn't someone solve a problem that is so innate in India? So, we decided to do something that would help us address this problem and we decided to quit and founded Your D.O.S.T."
Despite initial hurdles like convincing their families to support them in quitting their corporate careers, and looking for funding, the two are going strong with their startup aspirations.
"…The best part is that you feel content when you go to bed at the end of the day. You might be a mile away from your dream but you are a step closer to it every day. It has taught us the importance of persistence. It has helped us change from the cribbing employee mindset to a problem solving entrepreneur. The kind of ground you get to practice your ideas and creativity is immense. Yes, the risk associated is equally massive but a well thought idea if executed well helps in overcoming that to a large extent."

3. They quit their jobs to backpack and be digital nomads

Ashray And Zara, travelers
Zara was working as a TV producer in TV advertising campaigns, and had long days at work, specially during those days out filming. Ashray used to work as a software engineer in a classifieds start-up which became huge in the Emirates. They were both working in Dubai and were good at their jobs, but a sense of excitement was missing, and their life in Dubai felt rather shallow.
"We couldn't picture ourselves living in a place with such social disparities for a much longer time. Our jobs were OK, but we felt like we were young and healthy, and we should be using this to our advantage."
Their common love for travel led them to quit their jobs and dedicate a year of their life to backpacking. But it's been 3 years and counting, the couple still are on the move.
Ashray continues working as a programmer on different projects remotely. They have started a blog, popular in the travel circles,  where they share travel stories, inspiration, travel photography, videos and a section on advice for other travelers.  Their blog is famous, and it gives Zara and Ashray enough time and money to keep their travel and freedom aspirations alive.
"We are more productive than ever. We believe that people shouldn't be sitting in offices for 8 or 10 hours a day because, let's face it, no one is actually doing something valuable during all that time. Instead, companies should value your output. Our flexibility of time and place has also allowed us to work in projects we wouldn't have ended up partaking in (like pro-bono projects) when we had a "fixed schedule". And we're actually thinking of getting involved in other activities to "give back" soon. Sometimes people forget that they are more than their jobs. And companies seem to forget this often too! Sometimes, you've got to experience something even if it is to then be able to say "nope, this is not what I want to be doing with my life!"

4. She quit her Tech job to bake

Sahiba Chanchlani, Founder, CakesAndBakery
Sahiba is a B.tech in Chemical Engineering from Delhi University, after which she hopped many companies, eventually ending up at Samsung Heavy Industries. She worked there about 2 years until when she accepted the fact that her computer was being used less for pipeline simulations and more for reading and researching bakery blogs! And that was her moment to 'wake and bake'.
"I wasn't sure that it was my calling either. But somewhere down the line I realized, that I will be too old if I wait for that perfect time when i'm experienced enough and have enough savings, to "start my own business. So I just took a leap of faith and got into baking full time."
Sahiba's passion for baking runs all the way back to her childhood when she would emulate recipes on cookery shows with Cadbury chocolates. Today she is a professional baking artist, who not only does the whole gamut of baking, but wants to automate a few steps in the process, probably putting her engineering background to good use.
"Life has changed for better and worse. There is no financial security unlike early days, a fixed pay cheque every month. It really fluctuates with amazing amplitude.  But there are no words for the satisfaction that I get in creating.  To see someone carrying cakesandbakery box in their hands, gives me a sense of true accomplishment."

5. She quit her IT job to make breakfast possible and popular

Haripriya Raja, Co-founder, Brekkie
Haripriya hails from Bangalore and had a stint in the IT industry, during which she realized that software wasn't her cup of tea. Monotony set in and she was constantly looking to do something creative and fun. She switched from IT to advertising where she went from an intern to a strategic planner in a 4 year stint.  Advertising exposed her to a lot of interesting ideas, perspectives and people. And it fuelled her desire to start something of her own. Along with Nikhil and Ashwin who shared the same vision, she cofounded Brekkie- a startup in Bangalore synonymous for awesome home-delivered breakfasts.
"Breakfast is my most favourite meal of the day which I shameless admit, have missed quite a few of. I would end up late at work or to meetings because I'd be hunting for places for breakfast.  Every time I miss my breakfast, I felt my day hasn't started right." And this thought led to the idea of starting a breakfast delivery and pickup service in Bangalore.
Haripriya concurs that quitting her job and starting up has changed her life in more than one ways.
"Personally I have made more friends than I could ever imagine, be it staff or customers, they are all people at the  end of the day and honest conversations can go a long way in building bonds as well as brands. Every bit of what I have learnt during my advertising years has helped me. But the real fun is  when it comes to implementing ideas which otherwise would have taken months to get approved."

6. She quit her job to bring up a magazine for the blind

Upasana Makati, Founder, WhitePrint
Upasana  graduated with Bachelors of Mass Media with a specialization in Journalism from Jai Hind College, Mumbai. A scholarship took her to Canada where she pursued Communications. When she returned she took up a job at a PR agency in Mumbai.  However one year into the job, Upasana had better ideas to change the world.
"A worrying thought on a dark quiet night of 2012 changed a lot of things for me. I wondered about the reading options for the visually impaired and could think of none. Without wasting much time, I began conducting online and on ground research with the help of the National Association for the blind. Within three months of this, I was convinced that a magazine in Braille was long overdue. I decided to quit my job and dive into creating White Print. "
And ever since, she has been running White Print – India' first English Lifestyle Magazine in Braille. But it has not been all smooth sailing for this young visionary.
Right from legal procedures, to advertising challenges,  to getting the title of the magazine approved after 2 rejections and long 8 months,  Upasana has had her share of hurdles in creating awareness for the magazine in the visually impaired community. However, she's going strongly, convinced that her brainchild is a step in the right direction, and could not be more thankful for having taken the plunge.
"There is nothing more satisfying that giving a shape to the dream I saw on one night. The challenges become easy when I hear feedback from my readers. I don't think any stable job could give me the happiness I derive from seeing my baby ( White Print) grow.
I have been learning new things since the day I started White Print. 23 years before White Print I hadn't closely interacted with one visually impaired person. Now I have a big family. The venture teaches me every single day- about the community, about people, business, society. Above all it teaches me to never stop dreaming!"

7. She quit her job to teach children in a village

Sunayana Chatrapathy, SBI Youth For India Fellow
Born and brought up in Bangalore, Sunayana did her engineering from NIT, Surathkal and then worked with Oracle for a year. She then went on to do her MBA in Human Resources from SIBM, Pune. Post that, she worked with Infosys and Sapient as HR Business partner for about 4 years. But like most others on this story, she wasn't very happy with her work and wanted to do something that gave her a sense of gratification, and something she could look forward to doing every day.  
"I was particularly interested in doing something in  the education sphere especially after reading about the dismal status of elementary education in  India in the ASER report. This was when I came across the SBI Youth for India Fellowship- which  allows you to work on your own project in a rural set up for a year."
Her decision wasn't an easy one to make. She had worked in a big city all her life, but with family and husband's support Sunayana took the plunge and quit her job. Today Sunayana works in a residential school for tribal children in a  small village in Odisha, run by the NGO Gram Vikas. She teaches English and also helps other teachers teach English and Math better using joyful learning methods, apart from helping them with computer  literacy and e-learning.
"Working with the children here, who are mostly first generation learners and come from extremely poor backgrounds, what I have learnt is that children everywhere have the same potential. It's just  the opportunities that they get which make a difference. This experience has changed my perspective about so many things and has also helped me decide that I want to work in the education sector especially with the government schools where there is so much to be done."
8. She quit her HR job to be a paper design artist
Pooja Ajmera, Visual Storyteller at Teekhii Chhurii
Pooja Ajmera is an MBA and was working an HR job with one of the largest executive search companies, dealing with crème de la crème of the industry. But even that couldn't prevent the monotony setting in.
"How much ever you try, you cannot make them (jobs) very interesting and creative. So one day I decided I no longer wanted to be a corporate slave. I always wanted to be my own boss, do something of my own"
Today, Pooja is a papercutting artist- a rather niche and rare art. She hand cuts designs from a single sheet of paper to make exquisite shapes out of them. She is also working on a project to revive the dying artform of India called Sanjhi and promoting this art all over.
From meeting vendors to promoting and selling her art- skills reasonably new to her- Pooja's learnt the ropes all on her own, and is loving her work which she says doesn't feel like work.
"I can't tell you how happy I am since the time I have quit my job. Even if someone asks me to come and join their company giving me an exorbitant salary, my answer would be a plain NO. The satisfaction that you get even after slogging for 15 hours a day cannot be compared to anything. I am totally loving this phase and will continue to work hard and let my work speak.
9. He quit his job to start a wild adventure startup
Gaurav Athalye, Co-Founder, Junglelore
Gaurav is an M.Sc in Statistics from University of Mumbai, and had worked for 5 years in the area of Risk Management, initially with GE Capital, and then with Citibank where he was working on building scoring modules for Citi Credit Cards. Although Gaurav was doing pretty well in his job and had great future prospects, the stress and monotony of finance eventually got to him too.
Being an avid traveler and adventurer himself, his choice of breaking away from the corporate was to start a travel startup.
Overcoming hurdles like finding like minded people to hire, lack of funds, and limited marketing know-how or financial muscle, today Gaurav is well past his banking days, and along with co-founder Kaustubh Upadhaye, runs a successful travel boutique called Jungle Lore. It specializes in wildlife, Himalayan and custom-made experiences across India and some other countries.
"The whole idea of starting Jungle Lore was to keep traveling and exploring and letting people travel to offbeat locations and see things in a different perspective. I still get to travel a lot but know the passion to travel has changed to passion to drive the company. I am working 24X7 but doing what I like. Everyday I see and experience new things, new destinations, new people and since majority of our focus is on wildlife, get to learn things about subjects we focus on, different habitats and it's never ending."
10. She quit her job at Google to start a premium accessories business

Arzoo Jajodia, Founder, La Parisienne
Arzoo is a merit ranker in Bachelor of Production Engineering from Mumbai university and an MSc in Management and Strategy from the London School of Economics and Political Science. After her masters she stayed on in London and despite the infamous economical crisis in 2009-2010, managed to nab some good offers, including one at Bank of England. However Arzoo had all along wanted to be an entrepreneur, and that too in India.
"Just a day before I had to send papers for my Tier 1 visa that would allow me to work in the UK for 2 years, I had this light bulb moment. I realized I wasn't meant to follow the herd."
Since she comes from a family of entrepreneurs, Arzoo always had inspiration around her and the know-how of running a company. She had zeroed in on her preferred area of business to be in FMCG/Retail, but needed to learn the market dynamics and consumer reactions to various strategies first hand. She gave herself two years in a corporate job to do that. She worked as a Senior Consultant at a consulting firm and soon after joined Google as a program manager. Despite the various famous perks, and the lure of a promising career at the internet giant, Arzoo was determined that she would work for only a year at the company, and quit exactly on her 366th day.
Her brother knew her zeal to become an entrepreneur and was also aware of the complacency that could set in at a place like Google. So he coaxed her to leave corporate world, and soon Arzoo shifted base to Bangalore and founded her premium accessory business "La Parisienne". Arzoo has built the business in leaps and bounds and today, her range of limited edition jewelry which is custom designed in Korea, Hong Kong and China retails across the EU, Middle East and is present on all major ecommerce sites in India. She's recently launched her own website.
"I always wanted to be in the retail industry since I am fascinated by its pace, and the continuous revamping of strategies that is required to understand customer behavior, following which the demand and market behavior can be gauged. I am enjoying the continuous challenges and the tremendous growth that each one of my failures come with. I have yet to experience this kind of satisfaction from anything else."
11. He quit job to ride his bike all around the world
Atul Warrier, Former media guy and biker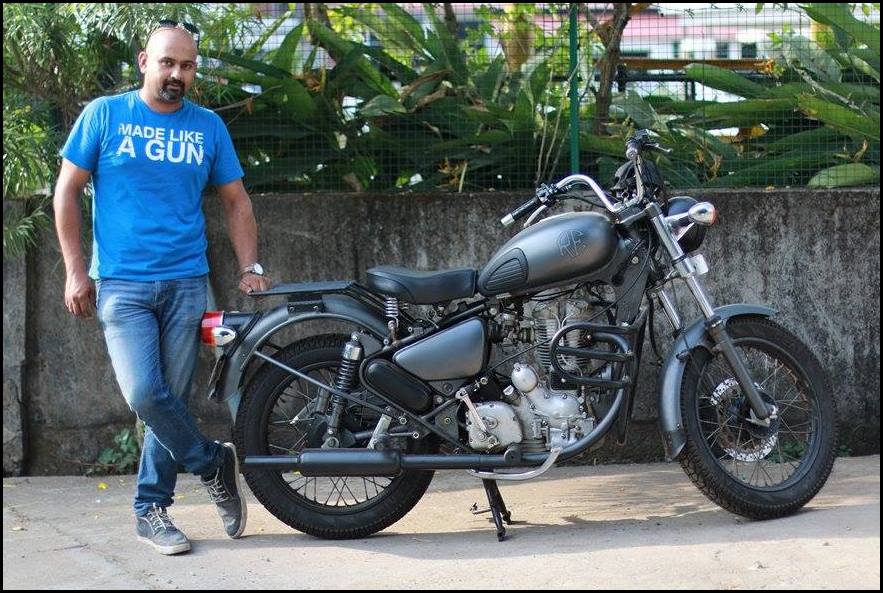 Atul is a commerce graduate with 15 years of work experience in advertising, media and entertainment, and has worked with industry leaders like Times of India, Big FM, UTV and OML. But despite having had fantastic career growth in this space, and conceptualizing and executing some great work during his career,  Atul felt the pangs of restlessness.
"I have been in the mad race, achieved all the milestones that was being set. The big question was what next? I can keep doing this, achieve the targets, get good increments and bonus…but is that all life is about? I wanted to do something that made me happy , what better than travelling and exploring the world around me."
Atul had always loved riding his bike and has been riding for the last 18-20 years. He's been on many trips, both solo and group, and with each trip he realised it was something that energised and inspired him. "The interactions and experiences that I had truly were an eye opener as I communicated with unknown people free from all labels and judgements. I genuinely felt alive as the more I explored, the more I came in contact with the essential parts of myself."
Post a solo trip, he was finally convinced that herein lay his true calling. He finally decided to quit his career, sold his house and all his possessions, and set off on a 5 continent bike ride beginning in June.
People might think he's crazy but Atul believes that the chance to live one's dream is priceless. "I want to live my dream instead of 'think about it'. Travel makes me a better person; a happier person. It helps me break free from all shackles and turns everything that I have ever known or took for granted on its head."