India might still have a per capita income that's not much higher than Sub-Saharan Africa's, but it's taking the lead in some of the technologies of the future.
Adani Green has announced it has become the world's largest wind-solar hybrid developer. It reached the milestone after commissioning its third wind-solar hybrid power plant in Jaisalmer in Rajasthan. The combined operational generation capacity of this newly commissioned hybrid power plant is 450 MW. With the successful commissioning of this 450 MW plant, Adani Green now has a total operational generation capacity of nearly 7.17 gigawatts (GW).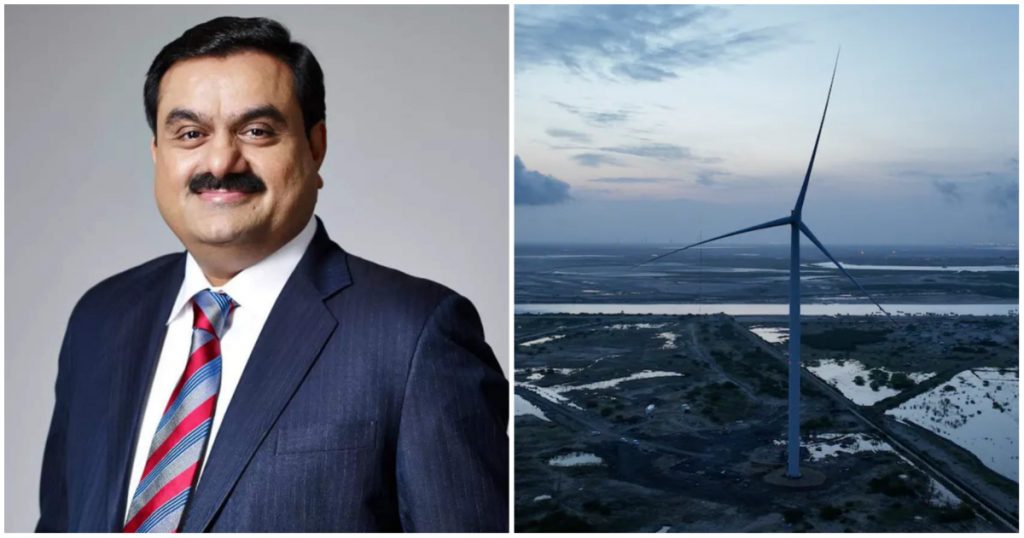 "This new hybrid power plant, consisting of 420 MW solar and 105 MW wind plants, has been implemented with cutting-edge technology. With this hybrid plant, Adani Green Energy now has the largest operational hybrid power generation capacity of 1,440 MW," the company said. 
Hybrid systems combine two or more modes of electricity generation together. A wind-solar hybrid power plant is an integrated solution for harnessing both sunlight and wind energy to generate electricity. In May 2022, Adani Green operationalised India's first hybrid power plant of 390 MW. This was followed by the commissioning of the world's largest co-located hybrid power plant of 600 MW in September 2022. Both these hybrid energy generation assets are located in Jaisalmer, Rajasthan.
Meanwhile, the Adani Group has also installed India's tallest wind turbine in Mundra in Gujarat. The turbine is 200 meters tall, which makes it taller than the nearby Statue of Unity, which is the tallest statue in the world. Its blades are bigger than the wingspan of a jumbo jet, making it the longest in the country. The turbine can alone produce 5.2 MW of electricity, which can power 4,000 homes.
The Adani Group has been taking some big strides in the clean energy space. In June this year, it had tied up with France's TotalEnergies to set up the world's largest green hydrogen ecosystem. The Group has also announced that it will produce the world's cheapest green hydrogen, a promise that has also been made by fellow billionaire Mukesh Ambani. This sets up a tantalizing rivalry between India's two richest men in the green energy space — Reliance has announced investments of Rs. 75,000 crore in the next three years in clean energy, while the Adani Group is already India's largest solar power producer, and has now become the largest wind-solar hybrid producer in the world. As these two giants battle out for supremacy, the real winner might be India — with two of the world's top 10 richest men focusing on producing clean energy in the country, India might end up getting access to clean energy quicker than most other places in the world.