Gautam Adani has been India's richest man for a few months, but he now has another achievement to his credit — he's also managed to create the country's most valuable conglomerate.
The Adani Group has gone past the Tata Group to become India's most valuable conglomerate. The combined market capitalisation of the Adani Group, including the newly-acquired Ambuja and ACC, stood at Rs. 22.25 lakh crore as on Friday. In comparison, the total market capitalization of all listed Tata Group companies was Rs. 20.81 lakh crore. Reliance Industries is India's third-largest conglomerate with Rs. 17.07 lakh crore market value.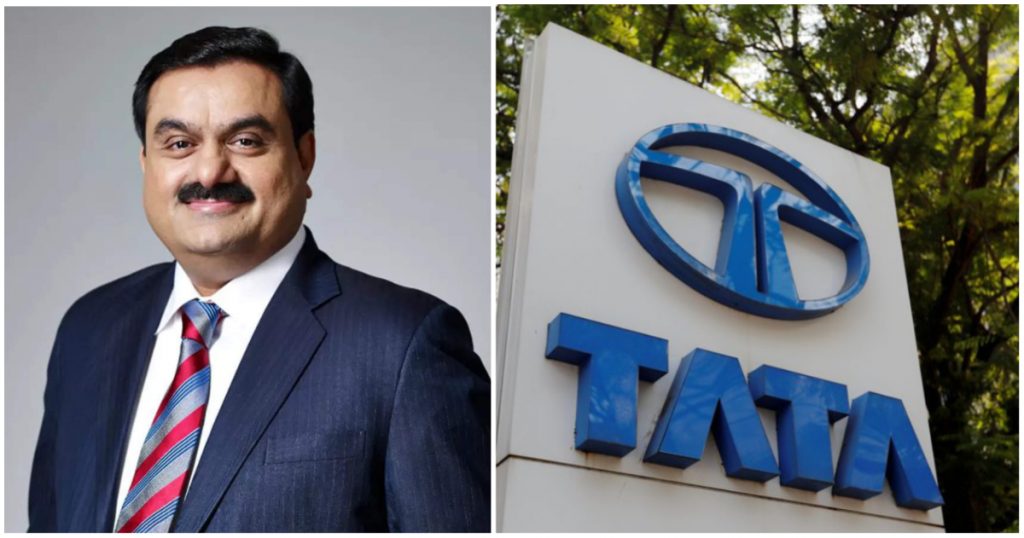 The immediate growth in Adani's market cap was through the completion of its acquisitions of Ambuja Cement and ACC. But even without Ambuja Cement and ACC, the Adani Group has managed to add Rs. 10 lakh in market cap this year, thanks to a steep rise in the prices of its stocks. In comparison, the Tata Group's overall market cap has fallen by Rs. 2.57 lakh crore, thanks chiefly to the underperformance of its largest company, TCS, whose stock has fallen 17% this year.
The Adani Group has 7 other listed stocks, including Adani Enterprises, Adani Green Energy, Adani Ports, Adani Power, Adani Total Gas, Adani Transmission, and the newest FMCG player, Adani Wilmar. There are 17 listed Tata stocks, including the crown jewel TCS, Tata Steel, Tata Motors, Voltas, Indian Hotels, and others. Most of the Reliance Group's market cap is in Reliance, which is individually India's most valuable company, but also includes companies like DEN Networks, Network 18, Hathway, Reliance Industrial Infrastructure and others.
But the Adani Group has now managed to zoom past both Reliance and Tata group in total market cap. This is a momentous achievement, given the relative ages of the groups. The Tata group was founded in 1868, and is 154 years old. Reliance was founded in 1973, and is 49 years old. But the Adani Group, which was founded only in 1988, has managed to outstrip them both in 34 short years.
And Adani's achievement is made even more momentous by the fact that he's a first generation entrepreneur. The Tata group has been largely managed by the Tata family, starting from Jamshedji Tata. Reliance was founded by Dhirubhai Ambani, and now being managed by his son, Mukesh Ambani. Adani has not only managed to create a business from scratch, but also also managed to outstrip some of the biggest names in Indian business. It remains to be seen how the Adani group performs in the coming years, and if it can keep up with its current scorching pace of growth, but for now, the company appears to keep smashing business records with boring predictability.