All manner of experts have been predicting that AI could lead to the losses of millions of jobs, but one of the foremost voices in Indian IT has a completely different take on the matter.
Tata Chairman N Chandrasekaran has said that Artificial Intelligence will create more jobs in India. He said that this would happen because AI would empower more people with little or no skills to perform higher-level jobs. Chandrasekaran was speaking at a panel discussion at the B20 Summit 2023.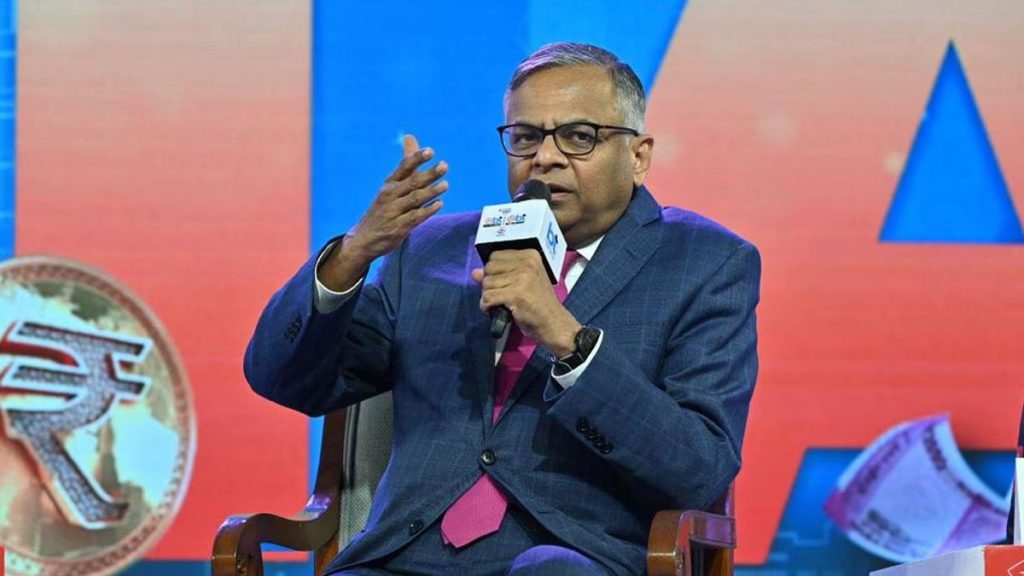 "Actually in a country like us, it (AI) will create jobs because it will empower people with the little skill or no skill, will empower them with information skill so that they can perform a higher level of jobs," Chandrasekaran said. He cited the example of a nurse and said due to AI "the nurse will be able to take away the workload of a doctor and that's the way we are going to scale up".
Chandrasekaran, however, said that the impact of AI would play out differently in different markets and different segments of the society. "We talk about a country like India, we say that hundreds of millions of people have to have access…Additional 250 to 300 million people are coming into the market. They have access to information, they have access to goods and services in their own way, they start consuming, it just multiplies the whole GDP to a different level and then their per capita income goes up and we will see the benefit for a very, very long time," he said.
Chandrasekaran said that AI will also help out more developed economies. He said the ageing economies are also going to face longevity and all these people have to be taken care of and they don't have enough human resources to provide the kind of service that needed to be provided to support these people once they get aged. "Again, AI will come in handy or play a very very important role because a vast majority of the things that need to be taken care of can be done by AI. So the benefits are going to be different to different segments and in different markets but everywhere (AI) is going to create jobs, it is going to empower people to do high levels of jobs," he said.
Chandrasekaran's stance seems to be different from ChatGPT founder Sam Altman's, who's said that AI will eliminate many jobs. He'd even specified which kinds of jobs would be lost first — Altman had said that while it was expected that computers would first eliminate blue-collar jobs, AI would instead first eliminate many white-collar jobs. His words had already seemed to come true — IBM had said that it had paused hiring for as many as 7,000 HR roles which would be replaced with AI. In India, Zerodha had said that 20% of its jobs could be replaced with AI.
Indian IT tycoons, however, don't seem particularly bothered with the rise of AI. Infosys founder Narayan Murthy has said that the human mind can never be replaced with AI, and he wasn't particularly worried about ChatGPT. And TCS Chairman N Chandrasekaran has said that far from eliminating jobs, AI could end up creating even more jobs. It remains to be seen how the AI revolution plays out, but it's already becoming clear that tbere are already varied opinions on how AI will shape human society.