Air India might've had a storied history as India's national carrier, but it appears to be entering a whole new league in its new privatized avatar.
Air India has ordered a whopping 470 planes in what is the largest order in aviation history. The deal was with both the major global plane manufacturers in US-based Boeing and Europe-based Airbus, and comprised of 210 Airbus A320/321 Neo, 190 Boeing 737 MAX single-aisle aircraft, 40 Airbus 350, 20 Boeing 787, and 10 Boeing 777-9s. The largest such deal thus far had been the 460 planes ordered by American Airlines in 2011.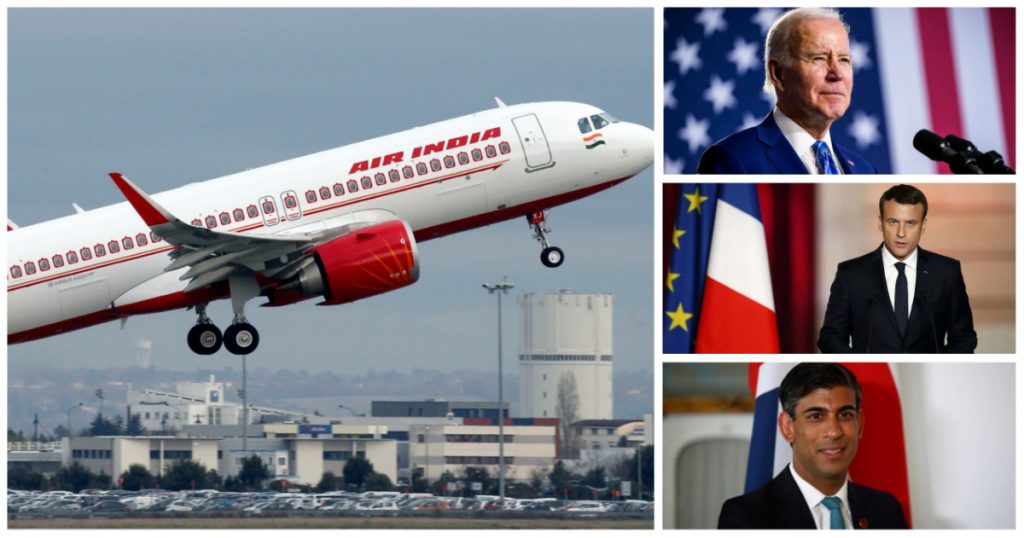 Air India currently has only 127 planes in its fleet, so the addition of 470 new planes over the next few years could help the company become an aviation powerhouse in the coming years. The new planes can also radically transform India's domestic aviation space in the coming years, and enable more Indians to fly than ever before.
The deal, which was worth an estimated $80 billion, drew reactions from the leaders of all countries involved. The Air India-Airbus deal was announced in a virtual meeting attended by Indian PM Narendra Modi and French President Emmanuel Macron. "The contract that Airbus and Tata Sons signed this morning marks a new stage in India and France's strategic partnership. Thank you Narendra Modi, for your confidence in France and our industry," said French President Emmanuel Macron.
US President Joe Biden also spoke about the deal, and mentioned how it would help create a million jobs in 44 US states. "This announcement also reflects the strength of the US-India economic partnership. Together with Prime Minister Modi, I look forward to deepening our partnership even further as we continue to confront shared global challenges– creating a more secure and prosperous future for all of our citizens," a White House release said.
UK Prime Minister Rishi Sunak also welcomed the deal, which included components from UK-based Rolls Royce. "The Prime Minister Rishi Sunak and Business and Trade Secretary Kemi Badenoch have welcomed a momentous deal for Airbus and Rolls-Royce to provide new aircraft for Air India, which is worth billions of pounds to the UK," UK's Department for International Trade said in a press release.
It's not everyday when leaders of three of the most influential nations in the world — the US, UK and France — thank a developing country for an order which will provide jobs in their respective nations, but the Air India deal isn't an ordinary plane deal. The deal signals Air India's ambitions to significantly grow its footprint, and become one of the biggest aircraft companies in the world. Air India's expansion will also significantly alter India's domestic aviation landscape, and bring its aviation numbers at par with more developed nations.
Air India's growth was long overdue, but the repeated inaction of successive Indian government had delayed Air India's privatization. This had meant that Air India had plodded along as a decrepit government-run airline for decades. Now it's been finally unshackled by the Modi government, and under the able guidance of the Tata group, it is finally letting its ambitions take wing,