When it had started off, Amazon had been a stand-alone e-commerce website. It later became a search powerhouse — as of 2018, more product searches begin on Amazon than even on Google. And now Amazon is looking to conquer the final frontier of the internet experience — social networks.
Amazon is rolling out Spark, its social networking platform in India. Spark is a part of the Amazon.in site, and Amazon's branding it like most other social networks — find, follow, and share your interests, says Spark's website. "Amazon Spark is a place to discover things from people who share your interests," says Amazon. "Whether you're looking for inspiration for home décor or seeking advice for the best long-distance running shoes, Spark makes it easy to discover—and shop—stories and ideas from a community that likes what you like," it adds.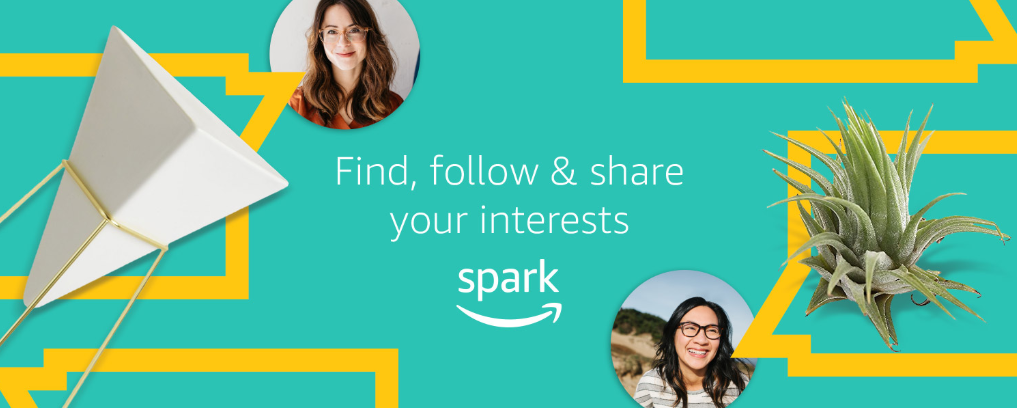 But instead of going through a regular search on its website, Spark will let Amazon users discover products through an Instagram-like feed. Spark lets users choose interest from sections like Books, Style and Fashion, Home decor and the like, and then creates a personalized feed for each user. Users can shop directly from their feeds, and even comment and react to posts by other users. Amazon seems to have kept much of the Facebook-Instagram experience, but altered things just a bit — instead of likes as on Facebook, users on Spark can react to posts with "Smiles".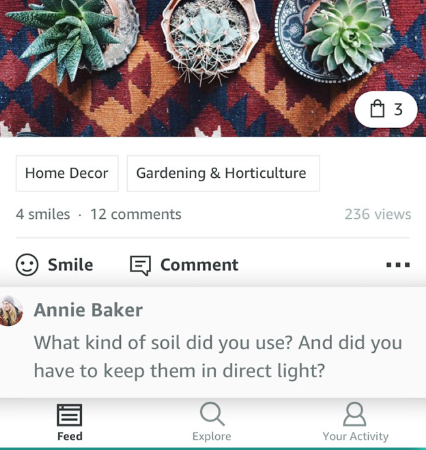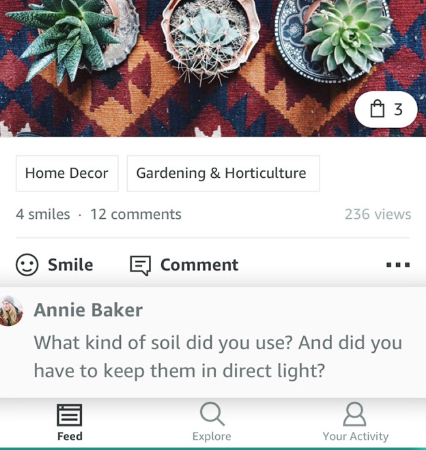 It's perhaps the rumblings about Instagram's entry into e-commerce that have prompted Amazon to start its own competitor. Instagram is all set to bring in e-commerce into its app by the middle of next year, and this could potentially make a serious dent in Amazon's own business. People already spend large amounts of time browsing Instagram — if it can integrate commerce within the app, it could end up being the starting point for a lot of impulse purchases. Instagram could also do well for purchases which are primarily visual, such as home decor, fashion, and jewelry.
As such, Amazon's Spark initiative does seem timely. This isn't the only time Amazon has tried out other formats for e-commerce — it had recently launched Scout, which lets users actively like and dislike a range of products, and then shows them other products that they were likely to be interested in. Both Spark and Scout are in the early stages of development, but Amazon's recent moves show that it won't wait around for an upstart competitor to come up and disrupt its time-tested model of e-tail — it's itself trying to disrupt the model it's perfected over the years.