India's largest milk brand is looking to step out of the dairy business — and ruffle some incumbents' feathers in the process.
Amul is rapidly scaling up its portfolio of non-dairy products to compete with companies like Nestle, Britannia, Coca-Cola and ITC, its new MD Jayen Mehta has said. Amul has has identified categories such as non-dairy beverages, snacks, pulses, cookies, edible oil, organic foods and frozen foods to accelerate with "speed and scale", which it feels will be tailwinds of growth for the company. This will pit it squarely against some big-name Indian and foreign-owned incumbents which have dominated these spaces for decades.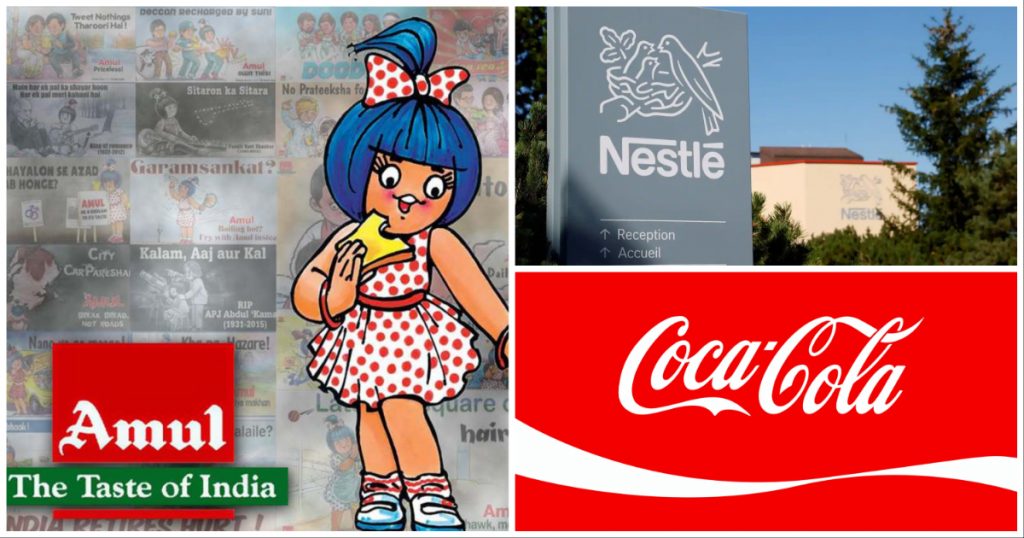 "Dairy remains our core, but we have a robust pipeline of growth; we want to straddle every foods category consumers use in the kitchen, and we are going about it with speed, scale and larger investments," Mehta said. "We are not worried about competition, since more players help in building products and categories. Having said that, we have to compete … we are competing with Coca-Cola with products like seltzers, with Britannia in cheese and cookies, with ITC in staples, and so on," he added.
While it might appear as though Amul is making the first move, it might only be responding to the competition treading into its space. Last year, Britannia announced a joint venture agreement with French cheese maker Bel SA to manufacture and sell cheese products, which would've competed with Amul's cheese, and Pepsi and Coke have been coming up with healthier non-cola beverages which could compete against Amul's lassis and shakes. Amul perhaps thinks that offence is the best form of defense, and is in turn aggressively courting the market shares of non-dairy-focused players.
And Amul could well hold its own against the big boys of the FMCG space. In FY22, it reported a consolidated cooperative group turnover of Rs 61,000 crore, which wasn't only 15% higher than its own turnover the previous year, but also ahead of giants like Hindustan Unilever, Nestle and ITC Foods. Amul already has pan-India distribution channels, and will be able to ensure that its new products are able to reach the smallest towns and villages. Amul also has the advantage of being one of India's most-loved brands — it not only provides employment to crores of rural Indian families, but also, through decades of clever marketing, has become a household name in the country. It remains to be seen how Amul's non-dairy forays play out, but existing leaders in the space will be warily watching the moves of the cooperative behemoth as it — after decades of leadership in the milk business — looks to move beyond its traditional milk products line.