Apple devices support hundreds of languages from across the world, but they appear to have finally met their match in Telugu.
A single Telugu character causes Apple devices, including iPhones and Apple Watches, to immediately crash when it's sent through Apple's Messages app or even typed on its  text editor. Apple has confirmed the existence of the bug, and said it's working on fixes for iOS 11, macOS High Sierra and tvOS 11. Simply typing the character into Gmail or Facebook messenger also causes devices to freeze or crash.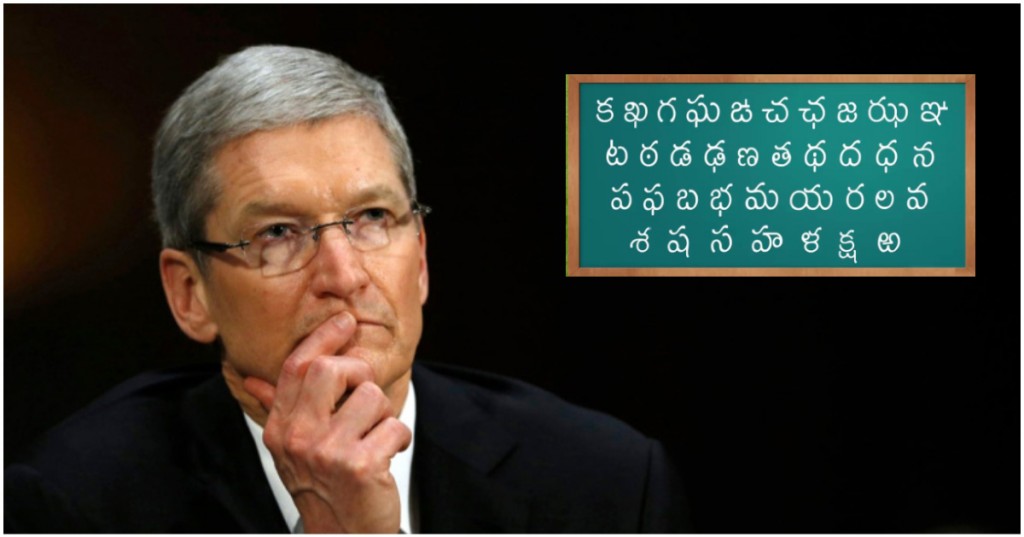 Once the offending character is sent on chat, messages on iPhone no longer open as iMessages tries and fails to load it, reports The Verge. The only way to regain access to iMessages is to have someone send you a new message, and then deleting the thread that contained the Telugu character. (We've chosen not to reveal which character it is, because it would let anyone to crash anyone's iPhone by simply sending a message)
So this iOS bug is pretty severe. https://t.co/f2BH5hrYXn pic.twitter.com/O5Lb5cPlgd

— Pete Pachal (@petepachal) February 15, 2018
This isn't the first time Apple devices have crashed because of specific characters being sent on chat — last month, a bug called ChaiOS let attackers freeze and crash iPhones by sending a text messages that contained a specific link. In 2017, users discovered that a combination of emoji could crash iPhones when sent as a message.
But for Apple devices to crash just because of a single Telugu character isn't the best look for the company. Telugu has 70 million speakers in India, a number that's larger than the entire population of the UK. Apple has a presence in Hyderabad too, with CEO Tim Cook having visited the city in 2016 and inaugurated an Apple Development center.