Late last night, Apple created history by becoming the first American company to reach a valuation of $1 trillion. It can be hard to wrap your head around the number — it's 1 followed by 12 zeros, and is equal to Rs. 68 lakh crore. Apple is now valued at more than Boeing, Airbus, and every airline in the world combined. It's valued more than all major automakers in the world put together. And its market cap is worth more than the GDPs of Turkey and the Netherlands.
But even as Apple has become the most valuable company in history, it hasn't been short of detractors — it's been written off more times than it would care to remember. There have been predictions of its doom, and dire warnings that its story will finally unravel. Here are 6 magazine covers and press releases that predicted Apple's demise through its epic 40-year-long journey. Apple, of course, lived to tell the tale.
1.When Apple was first going public, its stock was deemed so risky that its sale was banned by the US state of Massachusetts. "The Apple stock falls short of several provisions aimed at weeding out (companies) that don't have solid earnings foundations," said a news report published on 12th December 1980. "I don't think (Apple's stock) will explode," a broker had bleakly noted. As it turns out, Apple did explode — had someone purchased Apple's stock in 1980, they'd now be sitting pretty with gains of over 30,000 percent.
As Apple passes $1 trillion, you may recall that in 1980, Massachusetts barred sales of the IPO, deeming them too risky. pic.twitter.com/w3AjVPyhbu

— CNBC's Fast Money (@CNBCFastMoney) August 2, 2018
2. In 1985, Steve Jobs was forced out of Apple after a long power struggle with the company's board and its then-CEO John Sculley. "A Whiz Kid's Fall," Newsweek's cover then screamed, saying that Jobs was finished. "How Apple Computer Dumped Its Chairman," said the article.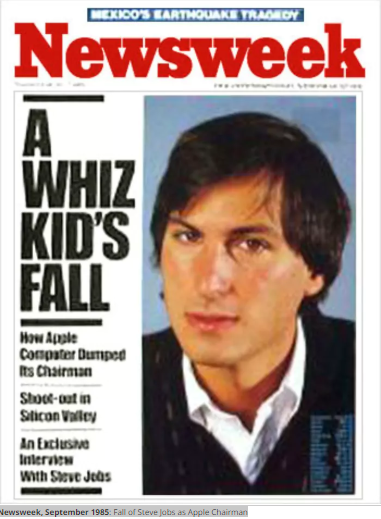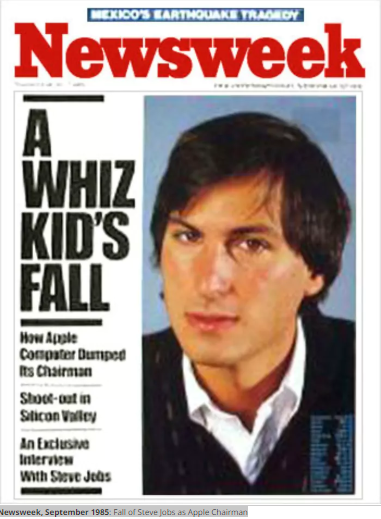 3. In 1996, Apple was in trouble. It was on the verge of bankruptcy, and was being decimated by Microsoft and its many partners in the PC market. It had just cut a third of its work force, and it was about 90 days from going broke. That's when BusinessWeek ran a cover with Apple's iconic logo titled "The fall of an American icon."
In 1996, the odds were against Apple.

Today, Apple became the first $1 trillion company. pic.twitter.com/gdY1KUtOiX

— Joel Franco (@OfficialJoelF) August 2, 2018
4. The negative press continued in 1997. That year, Wired ran a cover with Apple's logo wearing a crown of thorns, and said that the company couldn't do much but resort to prayer.
As Apple crosses the trillion dollar mark in total value today, we look back at a WIRED cover from 21 years ago when things were going a little differently. pic.twitter.com/BQjjcQgIgp

— WIRED (@WIRED) August 2, 2018
5. Apple's prayers, though, were answered in the form of Steve Jobs returning to the company he'd founded. He once again became CEO, and immediately began a new marketing campaign titled "Think Different". Under his leadership, Apple came up with a slew of industry-changing products, including the iPod and the iPhone. But its success brought about a whole new sort of story — were the best days of the company already behind it? In 2007, New York magazine ran an issue with Jobs on the cover titled: "Is the mighty Steve Jobs due for a fall?"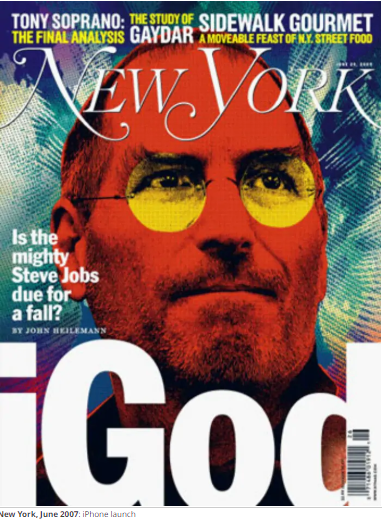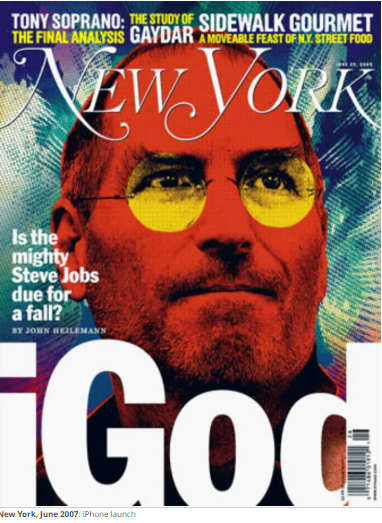 6. And as Apple grew bigger, the predictions of its demise only began to intensify. In December 2007, Fast Company had a cover saying that competitors were gunning for Apple in a cover titled "Open Season for Apple — How Competitors are plotting to make 2008 tough for Jobs & Co."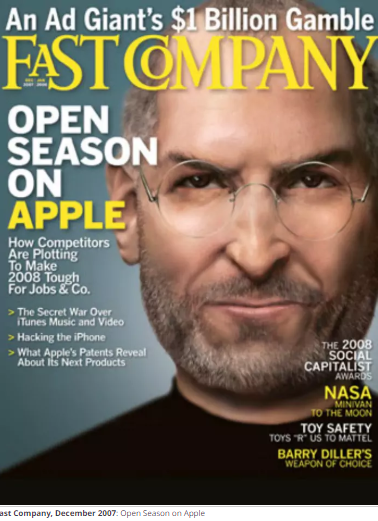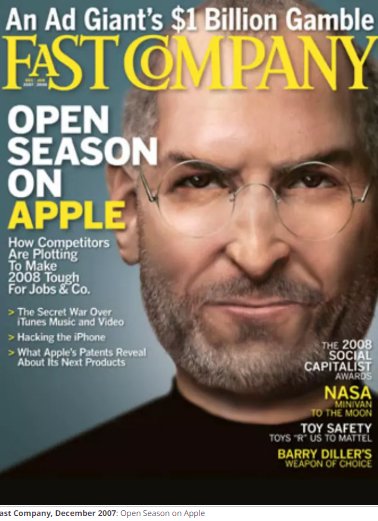 But no competitor came close — Apple only grew from strength to strength. In 2011, it became the most valuable company in the world, and now has become the first American company to be valued at the magical 1 trillion dollars mark. And Apple's journey shows that no matter however big a person or a company becomes, there are always detractors along the way. Real satisfaction might just come from proving them wrong.