Apple has already begun readying itself to take advantage of the Indian government's announcements which eased FDI in retail.
Apple has told government officials that it plans to pump in close to Rs. 1000 crore in setting up its online selling platform and opening three retail outlets in India over the next two to three years. "There have been meetings with company executives. The first store is likely to come up in Mumbai followed by Delhi and a third location is yet undecided," a senior government official told ET.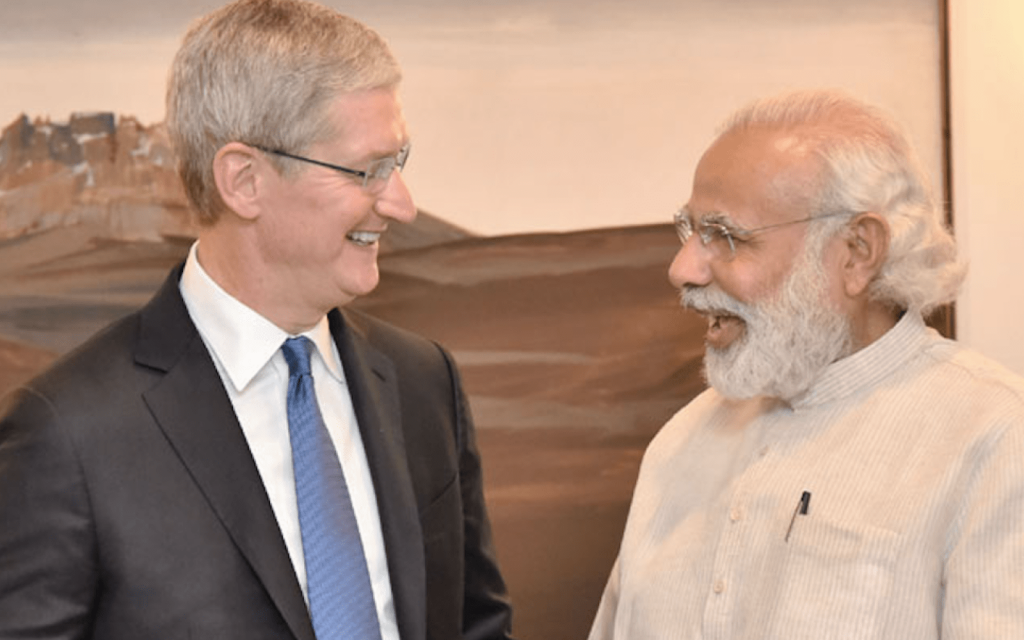 Apple's iconic stores, which it runs in countries the world over, haven't yet come to India, because Indian FDI regulations mandated that 30 percent of goods being retailed in India by foreign firms had to be manufactured in India. Apple didn't meet this requirement for the longest time, but the Indian government this week eased its FDI policy by allowing exports and contract manufacturing to be counted within the mandatory 30% local sourcing norm over a period of five years. Apple, which has ramped up exports from India over the last two years, now comfortably crosses this 30 percent local sourcing mark, and can go ahead with its plans to open stores in the world's second most populous country.
And the opening of the stores won't come a moment too soon. Apple might be the world's most valuable company, but it only accounts of 1 percent of smartphone sales in India, and 3 percent of smartphone sales by value. The market is currently dominated by Chinese companies, which have created affordable smartphones that are targeted to the Indian consumer. By opening stores in India, Apple will be able to better reach prospective customers, and hopefully sell more of its entire range of electronic goods.
Apart from opening up stores, Apple will also now be able to sell directly to customers through online stores. The government's latest regulations now allow foreign single brand companies to sell directly via webstores, irrespective of whether they have a brick-and-mortar store presence. This means that Apple will be able to deliver directly to Indian customers who order online on its platform, thereby reducing its dependence on e-commerce marketplaces like Flipkart and Amazon. 
Apple, for its part, is currently remaining tight-lipped about its plans. "We look forward to one day welcoming customers to India's first Apple retail store," the company said in a statement. "It will take us some time to get our plans underway and we'll have more to announce at a future date. We love our customers in India and we're eager to serve them online and in-store with the same experience and care that Apple customers around the world enjoy," it added. But Apple's entry into the Indian smartphone market could stir things up all over again — the market has long been dominated by a clutch of foreign firms, but Apple could look to upset some Chinese apple carts as it finally enters India.