In the 21st century, brands don't need to only keep themselves abreast of the latest technologies, the latest user acquisition strategies, and the latest management techniques, but they also need to keep themselves abreast of the latest culture wars.
Prominent Indian brands have severed ties with Punjabi- Canadian singer Shubh over separatist content he'd shared on his social media. Shubh had been slated to tour India for 3 months beginning 23rd September, but a section of Indian internet users had been vociferously opposing the tour over a Instagram story he'd shared which showed Kashmir and the North East cut off from India's map. Shubh, whose real name is Shubhneet Singh, had also allegedly also supported the Khalistan cause, which seeks to carve out a separate nation from the state of Punjab.
The ongoing diplomatic spat between India and Canada over the alleged killing of a Khalistani separatist had caused the opposition to the tour to grow even fiercer. Sports stars Virat Kohli and Hardik Pandya had also unfollowed Shubh on Instagram after the backlash. Users had also been urging Boat, the chief sponsor of the tour, to pull out of its sponsorship, and had even been tagging its founder, Shark Tank judge Aman Gupta. Yesterday, Boat relented, and withdrew from the sponsorship. "When we became aware of the remarks made by artist Shubh earlier this year, we chose to withdraw our sponsorship from the tour," the brand said.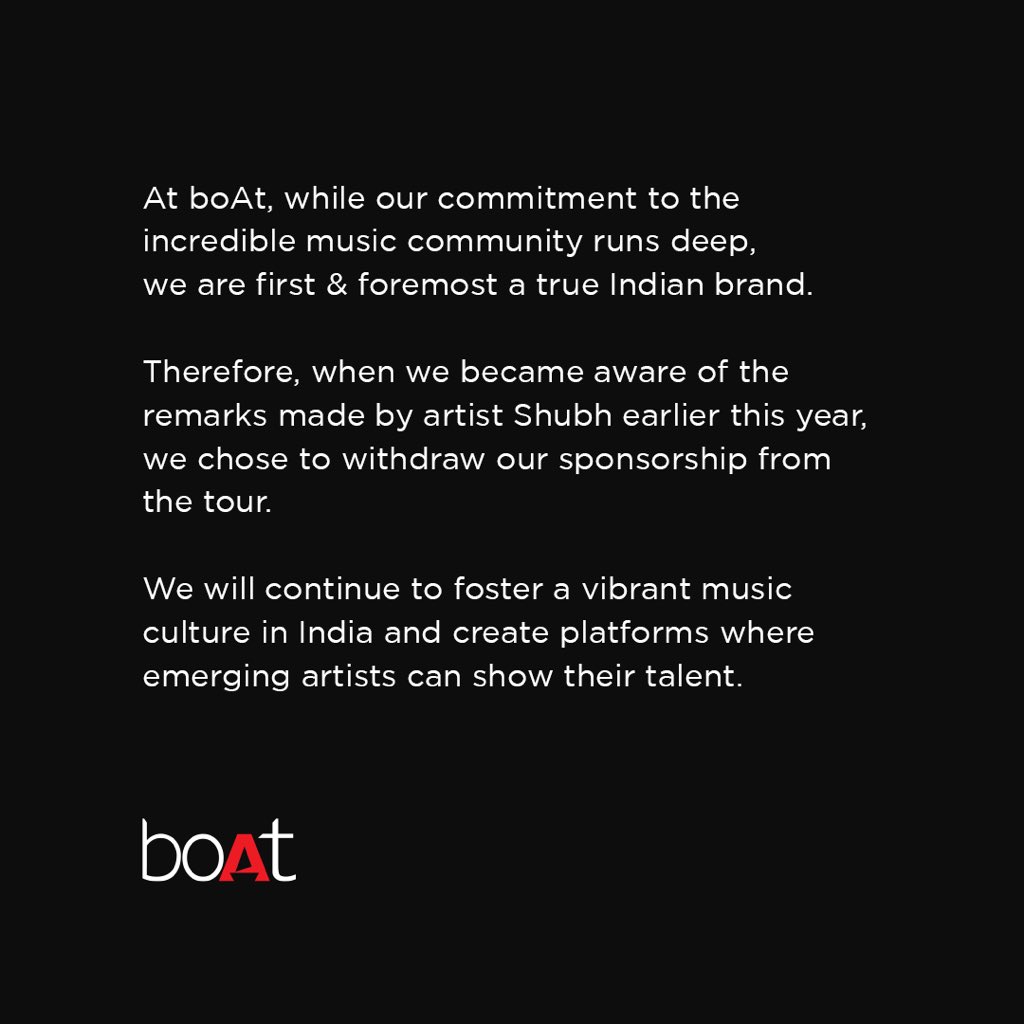 BoAt was followed by BookMyShow, and it took matters a bit further. After #UninstallBookMyShow had trended all of today over tickets because the tour were available on its platform, BookMyShow announced that the entire tour had been cancelled. "Singer Shubhneet Singh's Still Rollin Tour for India stands cancelled. To that end, BookMyShow has initiated a complete refund of the ticket amount for all consumers who had purchased tickets for the show," the company tweeted.
But companies weren't content with the tour being cancelled. After there were calls to boycott Shubh's music from content platforms, homegrown social network Sharechat obliged. "In alignment with our values, any artist propagating divisive content has no home on our platform," Sharechat subsidiary Moj tweeted. "With this in mind, we have taken down songs by the artist Shubh from our in-app music library," they added.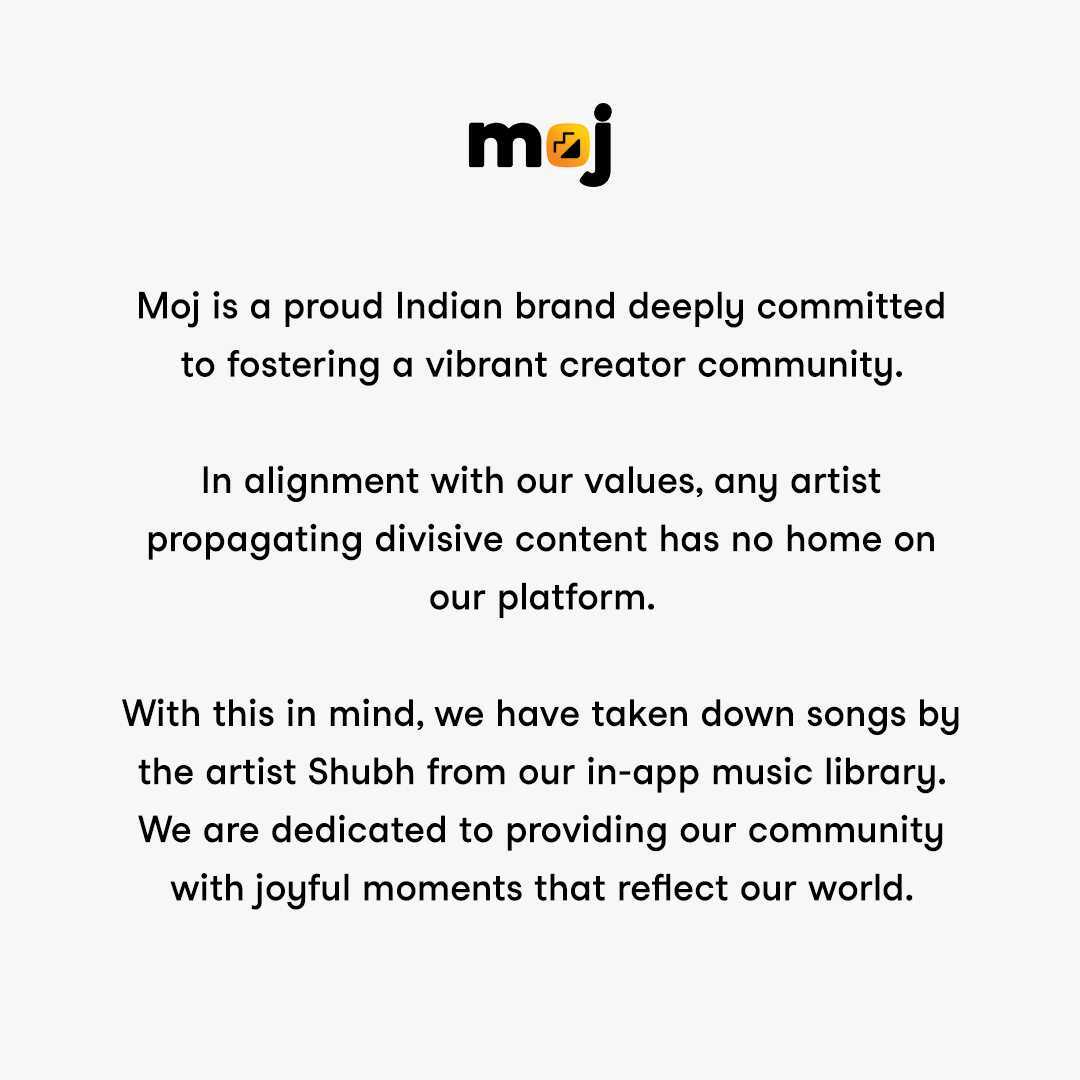 This would be a significant blow for Shubh, who's not only seen the cancellation of his massive India tour, but is also at risk of having his songs taken off streaming platforms. These actions could severely dent his finances, and also call into question his career as a musician — if his songs aren't available in India, he loses access to his biggest market.
More crucially, the incident shows how brands now need to keep their ear close to the ground on issues of cultural that keep popping up with increasing frequency these days. Politics and culture invariably intersect, and brands often face boycotts and threats over issues that are largely out of their control. But Indian brands seem to be largely acquiescing with the public mood, and are choosing to take editorial and business calls that align with the mood of the nation.