WhatsApp appears to be getting the building blocks in place to turn its chat application into mega e-commerce venture.
Days after WhatsApp Pay went live in India, WhatsApp has rolled out a Shopping button on its app. The shopping button appears next to the business's name in business profiles. On clicking on it, users can see a list of items being sold by the shop, along with their prices. Customers can then start a conversation about an item they see with one tap.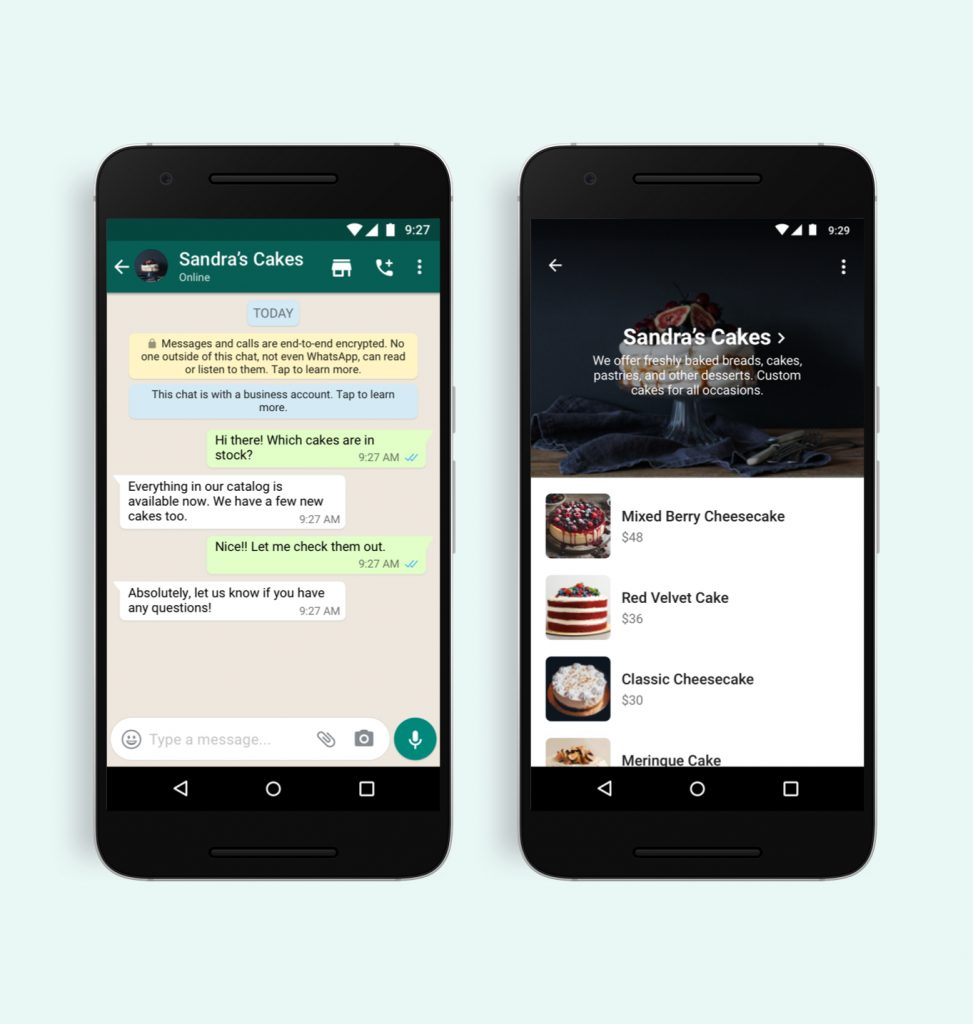 "This will make it easier for businesses to have their products discovered which can help increase sales," WhatsApp said in a statement. The company said the new shopping button is available across the world, and will replace the voice call button.
WhatsApp Business might not seem to be very popular, but it has already managed to achieve some impressive scale. WhatsApp says that more than 175 million people message a WhatsApp Business account every day, and more than 40 million people view a business catalog each month, including more than 3 million in India. "And we want to make the shopping experience even better — especially as we get ready for a holiday shopping season unlike any other when people will need helpful ways to make purchases remotely and businesses want digital tools to close sales," the company said.
WhatsApp is now openly talking about "shopping experience", and that could raise alarm bells for all manner of e-commerce companies in India. WhatsApp now offers payments through UPI, and with its shopping profiles, could turn the chat app into an end-to-end e-commerce solution. A lot of shopping orders are already placed on WhatsApp — think calling for water cans in Indian cities, or purchases of clothes through apps like Meesho — and with WhatsApp providing a solution on its own, could take away market share from some of these companies. This could then be extended to other small local stores and restaurants, and possibly take away market-share from some of these apps.
It won't be easy though — dedicated apps exist for all manner of e-commerce purchases, and they add value that WhatsApp might not: Zomato, for instance, also has user ratings and reviews, which make ordering food from its platform a better experience than ordering from WhatsApp will likely be. But WhatsApp Business could perhaps make the biggest impact in Tier 2 and Tier 3 cities, where WhatsApp is ubiquitous and e-commerce apps haven't yet made inroads, and bring even more transactions online. WhatsApp had changed messaging in India, by bringing making chat a popular means of communication — if its plans with WhatsApp Business unfold as expected, it could well transform how Tier 2 and Tier 3 India transacts as well.