Pharma major Lupin's founder and Chairman Desh Bandhu Gupta, 79, passed away in Mumbai this morning.
Gupta, who was born in Rajgarh, Rajasthan did his M.Sc. in Chemistry and started his career as a teacher in BITS (Birla Institute of Technology and Science), Pilani. He came to Mumbai in the early 1960s and founded Lupin in 1968 with a sum of Rs 5,000 borrowed from his wife. Lupin is now the 4th largest generics pharmaceutical company by market capitalisation in the world. In the year ended March 2017, its consolidated sales and net profit stood at Rs 17,119 crore and Rs. 2,557 crore respectively.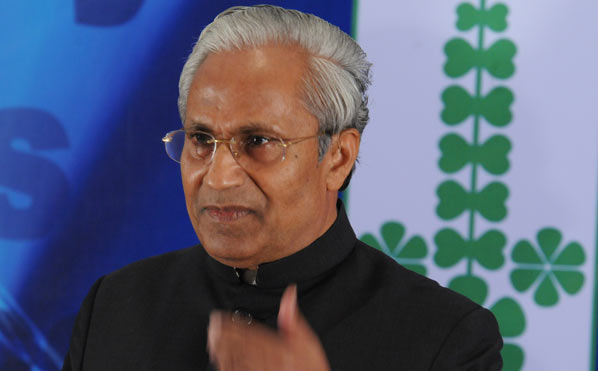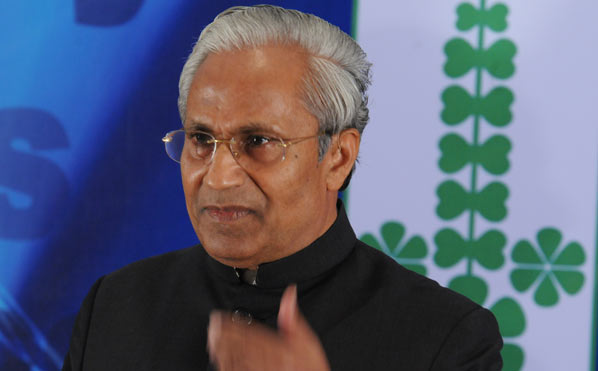 In an interview given last year to Marwar India, Desh Bandhu Gupta, recalling his early days said, "It was an exciting and challenging time when I began; we were one and a half employees strong – a peon-cum-packer and a part-time typist; that was Lupin then, and here we are – a pharmaceutical company with medicines reaching over 100 countries."
The initial years were full of struggle as financing a new business was difficult. The regulatory regime was also not liberal. The company's main focus was on women's health, nutrients and basic anti-infectives. Tuberculosis was among the diseases that Lupin chose to combat. The company has continued focus on anti-TB medicines over the decades, and is a global leader in this area even today. The company also ventured into cephalosporins and cardiovasculars. The focus was to create products that were required, high on quality, cost-effective and in keeping with regulatory standards.
Gupta believed in giving back to society, especially when one is in a position to do so. He set up the Lupin Human Welfare & Research Foundation (LHWRF) in 1988 to create a replicable and ever-evolving model for sustainable rural development, with the goal of uplifting families living below the poverty line. It is now one of the largest NGOs and social development initiatives undertaken by a corporate in South-East Asia, touching the lives of over 2.8 million people and covering over 3,400 villages spread across eight states including Rajasthan, Madhya Pradesh, Maharashtra, Uttarakhand, Gujarat and Goa. "Of what use is scientific knowledge, technology development and economic progress if they can't be used to restore a marginalised individual or family's lost confidence, or extend the benefits of modern education to the underprivileged and transform lives?" he had said in that interview.
Gupta also set up the Deshbandhu & Manju Gupta Foundation, where he has earmarked over Rs 100 crore of his wealth for creation of programmes that would help alleviate poverty and empower rural communities. The aim is to empower individuals and families living below poverty line and ensure that benefits of education and growth reach them, so that they can ink a new destiny for themselves.
He was also a deeply spiritual person, being the trustee of the Global Vipassana Foundation and chairman of the managing committee of ISKCON. Gupta was bestowed with the Lifetime Achievement Award during the Pharma Leadership Summit of 2009 and the Ernst and Young Entrepreneur of the Year 2011 – Visionary Leader award. A self-made entrepreneur, he has left behind an extraordinary legacy in the pharmaceutical space.