It's the surest sign of an industry being disrupted – the protests by the incumbents. When Uber and Lyft had started cab-hailing services in the US, they had faced opposition from local taxi companies. When AirBnb starting letting out apartments, hotel chains had protested. And in a sign that online pharmacies have finally arrived in India, chemists have called for a 24 hour bandh to protest their existence.
The All India Organisation of Chemists & Druggists (AIOCD), an apex body of about eight lakh chemists and pharmacy outlets, has called a nationwide bandh on 23rd November to oppose the government's moves to regularize sale of medicines through the internet.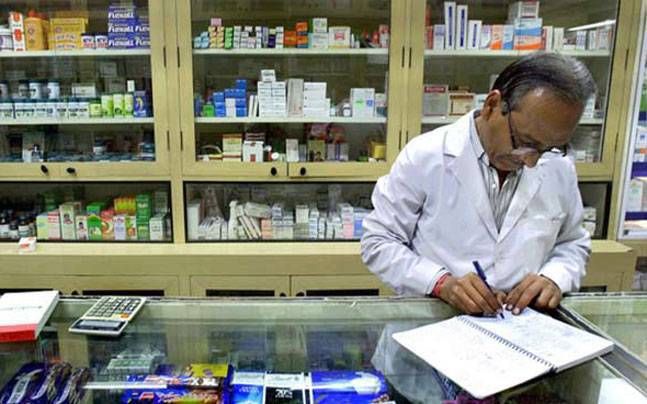 Over the last two years, more than 60 online pharmacy startups have mushroomed in India. Much like e-commerce and food delivery startups, they take online orders and provide home deliveries. Users can order medicines off the internet without having to visit their local chemist.
The association of chemists, though, contends that letting people order medicines online poses several risks. They claim that online sales lead to increased risk of unreported adverse drug reactions, easy opening to entry of low quality, misbranded and spurious medicines, irrational use of medicines and the risk of drug addictions, thanks to their easy availability.
"The High Court seems very serious on the impact of online sales of medicine on public health after considering proof of illegal sale activities by various websites. But the government is not taking a serious note and seems ignorant on issue related to public health," said J S Shinde, President of the the Chemists' Association. 
The legality of e-Pharmacies in India
The chief question with regards to online pharmacies in India pertains to the sale of prescription drugs, which require a prescription from a registered doctor for their sale. E-pharmacies, such as Practo and 1mg, get past this requirement by letting users upload a prescription through their apps. 
The legality around this is a little complex. The Drugs and Cosmetic Rules Act of 1945 stipulates that a prescription shall "be in writing and signed by the person giving it with his usual signature and be dated by him." This Act, which regulates the sale of medicines, doesn't seem to allow for a digital copy of signatures. This isn't unexpected, given that the act was passed in 1945, and clearly couldn't have accounted for computers. But the IT act, passed in 2000, provides for "Legal Recognition of electronic records", and the "Legal Recognition of electronic signature." These two acts in conjunction would likely make e-prescriptions legal, but it still remains a grey area.
Another question that's raised of e-pharmacies is their adherence to state borders. The law states that pharmacies can only take orders from the state where the retail license is valid; there is no provision for an inter-state license for selling medicines. Online pharmacies often have centralized distribution networks, and might need to transport medicines across state lines.
There is also ambiguity regarding the collection of money prior to delivery of medicines, which raises questions about e-pharmacies, which let users pay via debit and credit cards before delivering them.
The protests
Given the multitude of questions that arise from the selling of drugs online, the protests by chemists are not unjustified. But regulation often lags behind new innovations – there were no laws concerning ride hailing companies in India until Uber and Ola came along. Their arrival led to the formulation of laws around these services, such as the Karnataka On-Demand Transportation Technology Aggregators Rules, 2016 and the Maharashtra government's new rules around cab hailing companies. 
It's likely that laws will also come into place to regulate e-pharmacies. Online commerce is the way forward, and traditional chemists will either partner with e-pharmacies or alter their business models. The world moves towards greater efficiency, and old models are recast to create new better ways of doing things.
As such, the unease of chemists should come as a heartening sign for India's e-pharmacy startups. Much like their counterparts in food and e-retail, they've made incumbents sit up and take notice, and have possibly disrupted their industries. The 23rd November bandh should be viewed as validation of their efforts, and a great time to promote their services and make sales…because traditional chemists will likely be closed.