The next time you're stopped by a police constable in Maharashtra, he might have a background that you didn't quite expect.
Engineers, MBAs, lawyers and even doctors have all sent in their applications towards becoming Police constables in the state. The police had announced that there were 1,137 opens for the post of Police Constables in Maharashtra. Selected applicants would earn a monthly salary of Rs. 25,000, in addition to other perks. The minimum educational requirement for the post was having passed the 12th standard.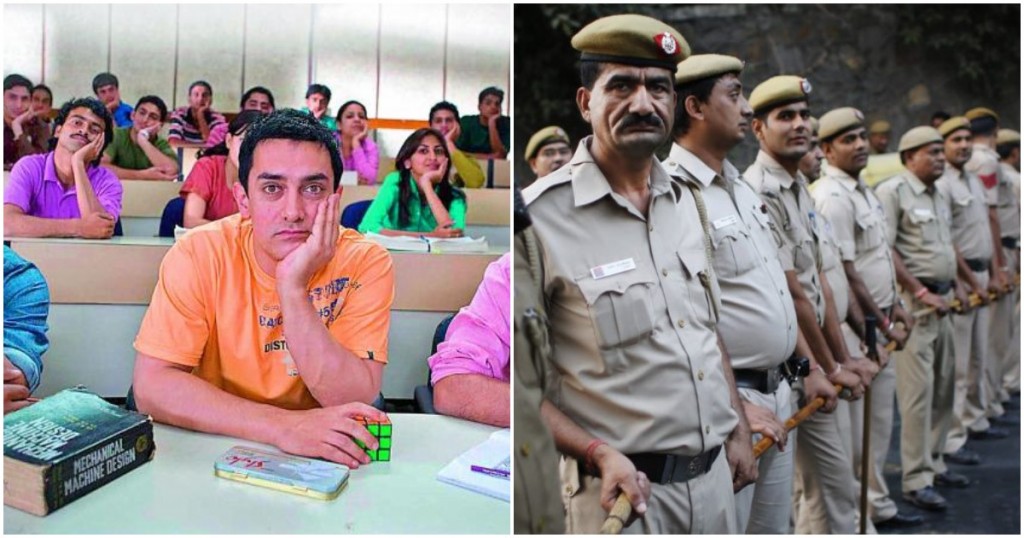 But over 2 lakh people have already applied, many of whom seem to be patently overqualified for the post. Rajasthan Patrika reported that among the applicants, there were 423 engineers, 167 MBAs, and 5 lawyers. Three MBBS doctors have also thrown their hat into the ring to become police constables. Of the applicants, 543 had MCom degrees, 159 had passed their M.Sc, while 34 had Masters degrees in Computer Science.
And even they might not have a sure shot at getting in — with over 2 lakh applicants vying for just over a thousand posts, it's become harder to become a police constable in Maharashtra than enter into vaunted educational institutions. While Harvard has an acceptance rate of 6%, and the IITs have an acceptance rate of 2%, the acceptance rate to become a police constable in Maharashtra is now only 0.5%.
There is, of course, nothing wrong in aspiring to become a police constable — the police constabulary forms the bulwark of India's police force, and is tasked with selflessly protecting its citizens. But the job might not necessarily require the educational qualifications that many applicants in Maharashtra seem to possess. But with doctors, MBAs, engineers and lawyers all willing to forgo years of education to become police constables, it shows that many degree holders in India might not be quite getting the jobs that they'd expected.