Retail was never meant to be an easy business, but it's now probably more bruising than ever, evidenced by the steady stream of complainants looking for concessions at the Prime Minister's doorstep.
After Flipkart had joined an industry body that sought to, ironically, keep foreign capital out of e-commerce, brick and mortar retailers like Aditya Birla Group and Future Group have in turn reached out to the Prime Minister's Office with complaints against Flipkart and Amazon.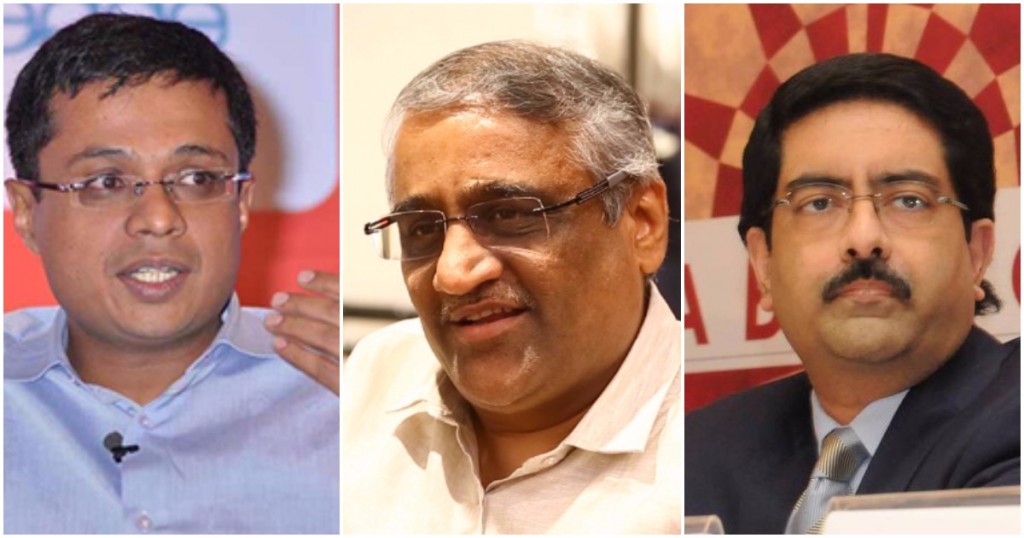 Aditya Birla Group and Future Group were represented by Retailers Association of India, an industry body that seeks to further the interests of offline retailers in the country. The body alleged that the heavy discounts provided by online retailers were hurting the small offline retailers. "Though the government came up with rules for e-commerce players last year, they haven't really practised it in its true spirit. It's not just the big retailers who are complaining but thousands of small retailers. We can't go to court every time and so have approached the highest office in the country," a senior member of the association told TOI.
Last year, the government had sought to regularize e-commerce in the country, with rules determining the extent to which an online marketplace could sell its own goods – the rules had meant that Flipkart's WS Retail and Amazon's Cloudtail could account for no more than 25% of the total sales on Flipkart and Amazon respectively. An order had also appeared to mandate restrictions on the discounts that online marketplaces could provide, leading to much panic in the industry.
But little had changed in the e-commerce space — Amazon, Flipkart, and Paytm still provided generous discounts during their sales this year. The discount glut in the industry had first begun early 2010s, with Flipkart raising large amounts of foreign capital to provide steep discounts on its products. Several other companies, such as Snapdeal and Paytm had followed, buoyed by their own foreign sources of capital.
Somewhat ironically, Flipkart is now one of the firms looking for government protection. In 2014, Amazon, had entered India, and beaten Flipkart at its own game by providing even steeper discounts and better services. Flipkart, which has raised money from Softbank of Japan, Tiger Capital of the US and Naspers from South Africa, and is registered in Singapore, has now created an industry body called Indiatech.org that seeks to limit what it calls "foreign capital dumping". "What we need to do is what China did [15 years ago] and tell the world we need your capital, but we don't need your companies," Sachin Bansal, who is body's founding Chairman and President.
It's a very strange situation for all companies involved. Flipkart had started the e-commerce revolution in India, using foreign capital to take away marketshare from offline retailers. Offline retailers were justifiably miffed, and approached the government. In the meantime, Flipkart then saw its own business be disrupted by an even bigger player – Amazon — and has in turn approached the government for protection. While it remains to be seen whether the government will step in, one thing is clear — the moment a bigger fish appears, the smaller fish in Indian e-commerce seem to scurry to the government for help.