There has been some trepidation over services ranging from banks to wallets to phones asking users to link their Aadhar numbers, but Aadhar now seems to be moving into entirely new territory.
Facebook is now prompting select users to enter the name on their Aadhar card during the sign up process. "Using the name on your Aadhar makes it easier for friends to recognize you," says Facebook's sign up page, before asking users to enter their name and surname.
Just what you need @facebook wants you to enter your name as exactly in your #Aadhaar card.https://t.co/qkOCfYf6eE pic.twitter.com/9nrszl5rsb

— Srinivas Kodali | శ్రీనివాస్ కొడాలి (@digitaldutta) December 26, 2017
Screenshots of the mention of Aadhar had begun surfacing on the internet yesterday, but had been impossible to independently verify, given that different users saw different messages when they opened the same page. When OfficeChai clicked on the link, our message simply asked us to enter our "real name," with no mention of Aadhar.
But Facebook has now gone ahead and confirmed that the screenshots had been genuine. "This is a small test where we provide additional language when people sign up for an account to say that using the name on their Aadhaar card makes it easier for friends to recognise them. This is an optional prompt which we are testing, people are not required to enter the name on their Aadhaar card," the company said in a statement.
There had been sharp reaction on the internet as a result of the move, with some people claiming that Facebook's prompt was yet another example of the overreach of the Aadhar program. The extremely vocal anti-Aadhar community had also voiced its displeasure.
Hey @facebook if you're going to ask me for my Aadhar info, account will be deleted.

— Imp's Mom (@ImpsMom) December 26, 2017
But as it turns out, Facebook prompting users to enter their Aadhar name isn't a contravention of any existing laws. For one, Facebook doesn't ask users to enter their Aadhar number, but only use their Aadhar name, which isn't a unique identifier. Also, Facebook's prompt isn't compulsory — users can choose to enter any name they wish.
But the entire Aadhar argument might be moot — in all probability, Facebook already requires all new accounts to indirectly link their Aadhar. Facebook currently requires all new accounts to enter their mobile numbers for verification, and mobile numbers will soon be linked to Aadhar. If users are unwilling to enter their phone numbers, Facebook lets them upload official documents proving their identity, one of which is the Aadhar number.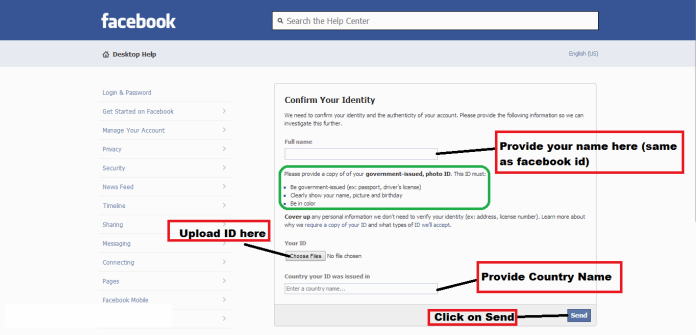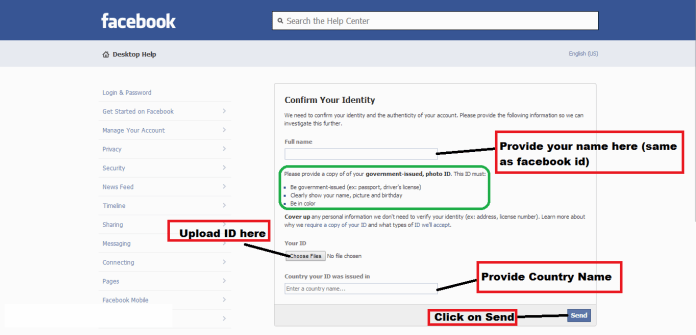 It might seem a little uncomfortable to link so many services to a central number, but that's how technology has moved in recent times. Google, for instance, knows everything about its users through their Google ids —  with one Google id, Google can access all of your mails through GMail, it knows where you go through Google Maps, it knows your interests through the apps on your Android phone, it knows your immediate wants through Google Search and Google Now, and even knows your food preferences through Google Areo. Google launched its many services over nearly a decade, so there was never alarm over one entity holding so much disparate information. Aadhar's launch, though, has been more sudden, and it's understandable how its widespread use can lead to concern among some users.