While he'd led Uber, Travis Kalanick had maintained that India was one of his company's most important markets. And even after his exit, he appears to be keen on the tech ecosystem in the country.
Former Uber CEO Travis Kalanick has picked up a small stake in Rebel Foods, which runs food brands like Faasos and Behrouz Biryani, Bloomberg reported. The stake purchase was through Kalanick's new startup, City Storage systems, and is a part of Rebel Foods' previously declared $125 million fundraise. Rebel Foods, which is now valued at $525 million (Rs. 3700 crore), is also reportedly looking to expand into other markets including Southeast Asia and the Middle East.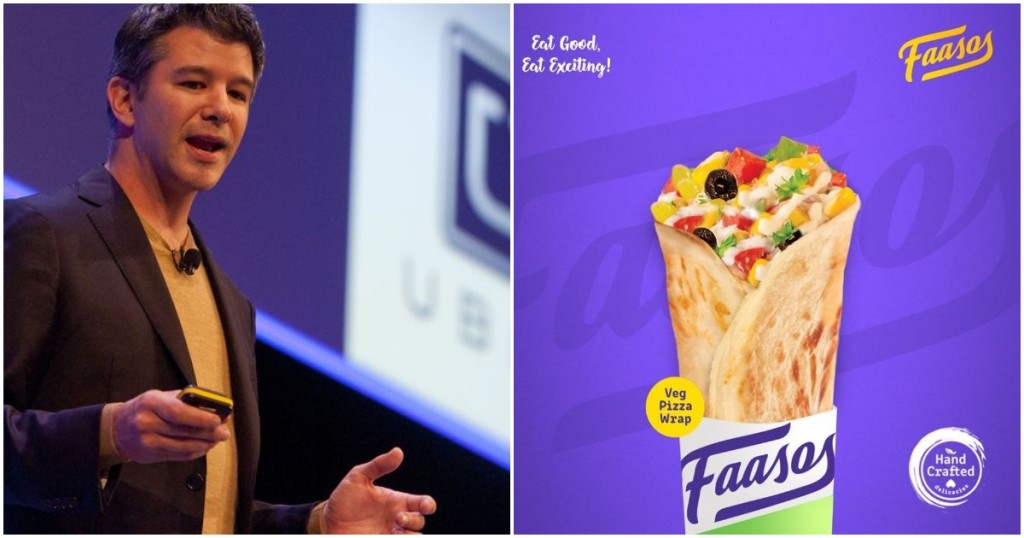 Travis Kalanick's interest in Rebel Foods doesn't appear to only be as an investor — after being forced out of Uber in 2018, he'd acquired a controlling stake in City Storage Systems, a company that focuses on the development of distressed real estate, particularly parking areas and retail spaces. At some point, it appears to have spun off into a new kitchen rental startup called CloudKitchens, which aims to make food delivery cheaper than going out to eat or even cooking food at home by manufacturing modular commercial kitchens. Kalanick's keeping his new startup under wraps — he's poached engineers from companies like SpaceX and Tesla to work for it, but the engineers have reportedly been instructed to not update their LinkedIn bios — and the company is already worth $2.5 billion.
As such, his interest in Rebel Foods appears quite natural, given how the it operates 1600 "internet restaurants" through 205 cloud kitchens in 18 cities across India. None of these restaurants exist in the real world, but perform deliveries through delivery platforms like Zomato and Swiggy. Rebel Foods runs a variety of brands, including Faasos, Behrouz Biryani, Lunch Box, Oven Story, Sweet Tooth and others, and has cuisines including rolls and wraps, biryani, pizzas, and desserts. 
Cloud kitchens first came into being a few years ago with the proliferation of food delivery apps. With large quantities of food being ordered online, entrepreneurs realized that they didn't need a physical restaurant to be able to deliver food — all they needed was a kitchen and some chefs. These kitchens are typically located in areas where rents are lower, which helps them save costs, and can often be shared by multiple brands, which can lead to operating efficiencies. Zomato has created its own cloud kitchens through which it lets other established brands run their operations, and Swiggy has given indications that it's setting up its own virtual kitchens. Foodpanda, too, has started food brands of its own that are run through these kitchens, and even Oyo Rooms has cloud kitchens through which it operates brands like Adraq by Oyo. Faasos, though, is the biggest player in the space — its website says it's the world's largest restaurant company, but we were unable to verify that claim — but with a valuation of $525 million, and the backing of Kalanick, who's previously created what was once the world's most valuable startup, Faasos could well be en route to creating some mouthwatering wealth for its investors and employees.