Companies can sign on the biggest brand ambassadors to market their products, but life, at times, can have other plans.
Fortune Oil has paused all ads featuring Sourav Ganguly following his cardiac incident. A few days ago, Ganguly had complained of chest pain while working out on his home treadmill, and had been rushed to the hospital. Doctors had determined that he'd suffered a mild heart attack, and Ganguly had undergone an emergency angioplasty. His heath condition had made headlines, and everyone from sportstars to politicians had wished him their best.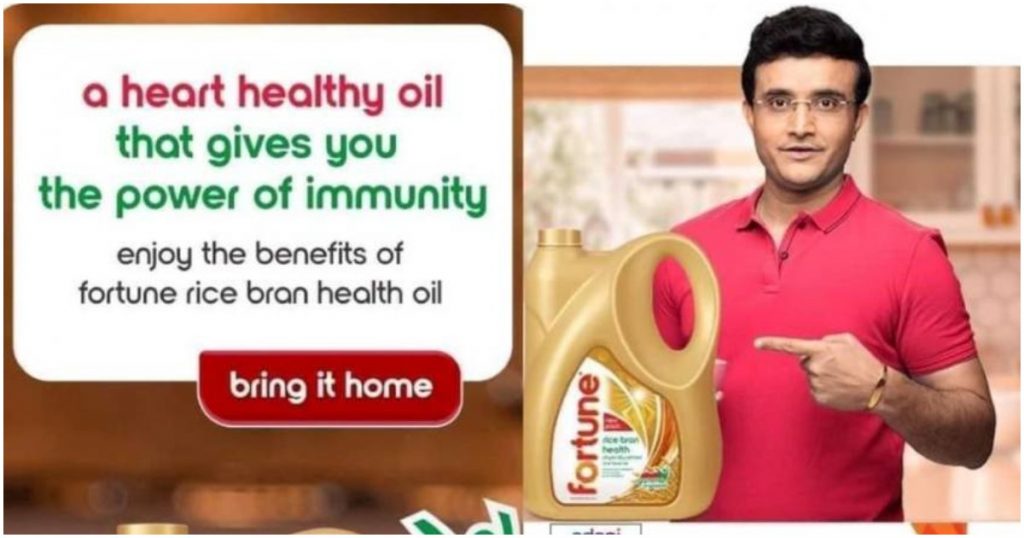 But while the nation had collectively prayed for Ganguly, Fortune Oil had an even more pressing concern on their hands. The company had been running ads featuring Ganguly promoting its cooking oil, which claimed to give users a healthy heart. In the ad, Ganguly is seen turning 40 and still maintaining an active lifestyle and eating deep fried snacks, all because they were cooked in Fortune oil. "Will you stop living if you've turned 40? Leave your regular oil, get home Fortune oil," he asks viewers. The ad claims that the oil would help people raise their "good cholesterol", while simultaneously decreasing their "bad cholesterol", and ends with Ganguly and his friends having delicious-looking pooris.
All this isn't the best look with Ganguly now suffering a heart attack out of the blue, and being subsequently hospitalized. After the campaign began getting a fair amount of attention online, Fortune Oil has pulled the ads, which were made by Ogilvy and Mather. Meanwhile, Adani Wilmar, the company behind Fortune, has defended the brand saying it's the healthiest, and said that it'll continue to work with Ganguly. Adani Wilmar said it has taken a temporary break from commercial and will be back soon. But in the meantime, Sourav's condition shows that apart from star power, the right personality, and the right fanbase, brands might also also need to check for the right health profile — and a healthy dose of luck — while choosing their brand ambassadors.