Kishore Biyani has been teasing the concept of Retail 3.0 for the last couple of weeks. He's long been dismissive of traditional e-commerce, but this time he'd made some bold proclamations — he'd said global giant Amazon was merely Retail 2.0, and the Future Group would unveil something revolutionary, which he called Retail 3.0.
Biyani has been true to his word — at a glittering event in Mumbai last evening, he introduced what he believes will be the future of retail. Called Tathasthu, the Future Group's new initiative aims to seamlessly connect offline and online worlds to deliver a superior shopping experience. At the heart of the new concept will be the company's EasyDay stores, which already dot major cities in the country.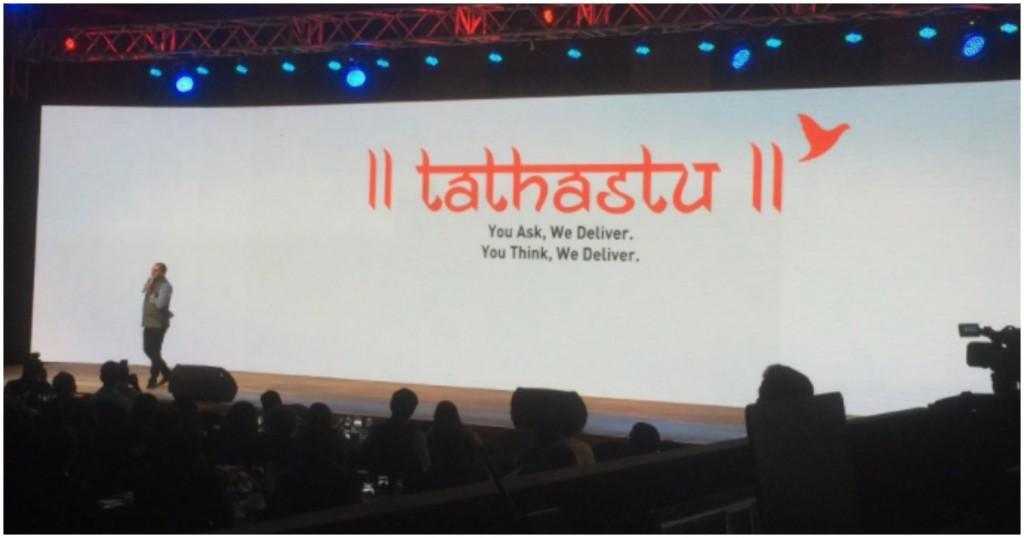 But Biyani wants to turn EasyDay stores into something that's akin to Amazon Prime — these stores won't be open to just anyone, but only Future Group members. EasyDay will offer consumers an opportunity to become "members" at Rs. 999 a year. With this membership, they will get an immediate 10% discount on all purchases from the store.
Each store will accept only 2000 memberships, and the members will be eligible to a host of benefits. Future Group will also add a layer of technology to members' shopping experience. The company says it's tied up with Facebook, which will allow members to order via Facebook Messenger or Whatsapp, and even demoed a voice-based ordering system during its launch. The Future Group will also partner with startups to create technologies which will analyse customer purchases, allowing them to understand and predict what customers want.
It sounds like an ambitious plan, beginning with setting up enough stores to serve a majority of the country. Biyani says the Future Group currently has 700 stores; it plans to have 1,100 by the end of the fiscal year. By 2022, the company wants to have 10,000 stores across the country. Future Group says it wants to have a store within 2 kilometers of most Indian consumers, so it's tied up with Google to provide maps data on how to place these stores.
Future Group's plan is something that hasn't been tied before — no physical stores in India are currently members-only. But Biyani says the math works out. He says he'll invest Rs. 15 lakh to open each store, which will be spread across 3,500-4,000 sq ft and offer 3,500 items of dairy need and essentials. He estimates that 50% of the members at each store — 1000 people — will spend 1 lakh annually with EasyDay, which will translate into revenues of Rs. 1 trillion annually for the group.
People, though, could have reservations about paying Rs. 999 a year to be able to shop from a physical store, but the Future Group has already been testing out similar models in the real world. Recently, the group sold passes for Rs. 249 for people to enter its stores during its sale. People signed up in droves, eager to have a chance of availing the discounts that lay ahead. And in a neat meeting of offline and online world, the passes which would allow customers to enter their stores were sold online through its website.
Biyani has big plans for Tathasthu — his vision doesn't only end at opening 10,000 stores by 2022. By 2047, he says he wants Future Group to become Asia's largest integrated consumer retailer with revenue of in excess of USD 1 trillion. It's not going to be easy, but at least he's got a unique plan to get there. Say what you will about Kishore Biyani, he's come up with a model for retail that's all his own.