Google has just been fined Rs. 136 crore for violating trade practices in India, but what's been most surprising has been the reaction from prominent entrepreneurs.
Paytm CEO Vijay Shekhar Sharma launched an unusually vitriolic attack at Google following the news. "Illegally taking billions of dollars tax free out of India to blocking Indian startups to deliver local solutions. Google's anti competitive model now is proven in court. Great day for Indian startup ecosystem and a big thank you to CCI of India," he wrote on Facebook. "It is a milestone verdict by competition commission of India. A great hope for Indian tech startup ecosystem. Once you become bigger beyond a size, large dominating tech companies start playing super dirty with you !" he added.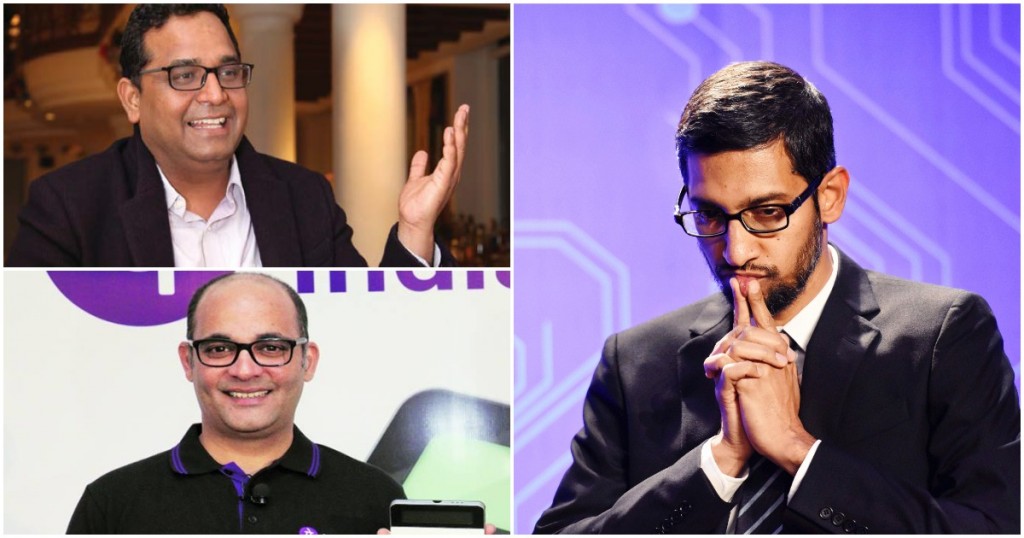 Sharma's views found resonance with other prominent entrepreneurs — Zomato founder Deepinder Goyal retweeted his tweet, and PhonePe CEO Sameer Nigam went as far as to say that the penalty imposed on Google wasn't enough. "Totally agree. But a 5% penalty is too little. So many promising Indian startups like MapMyIndia never got fair exposure due to Google's monopolistic practices. Billions of dollars of potential market value eroded in the Indian startup ecosystem already," he tweeted. Anonymous startup observer Unicon Baba was even more blunt. "Google chor hai (Google are thieves)," he said.
It's unusual for startup founders to take such an anti-Google stance — Google is the ultimate startup success story, and one that they'd like their companies to emulate. Through its many products, Google controls many of the areas of the web, and it's a company you'd want to be on the right side of, especially if you run an internet startup. But it's precisely this dominance that the Competition Commission of India said Google had misused, in a case filed against it by Matrimony.com all the way back in 2012.
In 2012, BharatMatrimony had complained to India's competition regulator that Google had been abusing its dominant position in the search landscape. The company, along with others like Flipkart and MakeMyTrip, had alleged that Google favoured its own services by manually manipulating its search results. The companies had said that Google used its search algorithm to suppress results of competition, and unfairly promoted its own services like Google News, YouTube and Google Maps etc. This reduced traffic to competing specialized search services.
One such example is flight bookings. These days, Google provides its own flight prices widget right at the top of search results when people search for flights, thus pushing down organic results from the web. The CCI found that Google was leveraging its dominance in the market for online general web search to strengthen its position in the market for online syndicate search services.
For its anti-competitive practices, CCI imposed a fine of Rs. 136 crore on Google, which amounted to 5% of the revenue it had earned from its India operations over the last three years. This isn't the first time Google has fallen afoul of Indian authorities. In October last year, the Income Tax Tribunal had said that Google had evaded Rs. 1,457 crore worth of taxes in India by recognizing money it had earned in India through its subsidiary, Google Ireland. "(Google's intention) was clear and conspicuous that they wanted to avoid the payment of taxes in India," the courts had said.
It's not surprising that Google isn't exactly in the best books of both Indian authorities and Indian entrepreneurs at the moment. The company had started off in 1998, and with its quirky doodles, clever in-jokes, and a motto of Don't Be Evil, had won many fans and admirers. But given how Indian entrepreneurs have rejoiced at it having been fined by authorities, it's clear that they don't seem to think that it upholds its own motto any more.