You'd think there wouldn't be much in common between a job at Google, the world's foremost tech company at which employees wear shorts at work and are given free massages, and stodgy government banks in India, but you'd be wrong — both have employee reservations.
A new lawsuit has alleged that Google illegally favours the hiring of black, Latin and female employees over white and Asian employees. Arne Wilberg, a former technical recruiter in Google's YouTube unit, has sued Google saying that during his career, he was witness to several instances where his managers overtly prioritized hiring people from "historically disadvantaged backgrounds." Under California Law, it is illegal to make hiring decisions based on race and gender.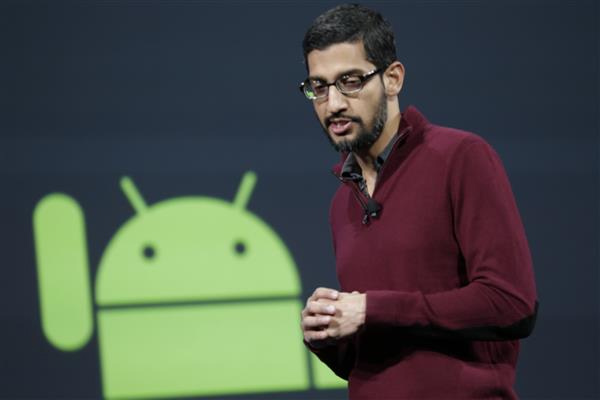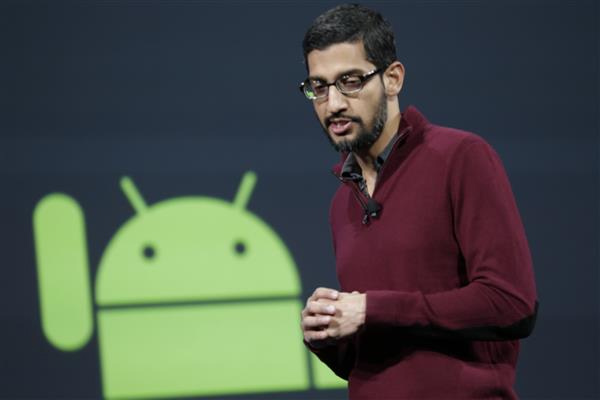 And the evidence that Wilberg presents is pretty damning — his lawsuit has screenshots of internal Google emails, which appear to show how hiring managers actively seek to hire people who're black, Hispanic and female. In an email, a recruiter says: "Please continue with L3 candidates in process and only accept new L3 candidates that are from historically under-represented groups." L3 is the seniority level at which candidates are hired at Google, which starts at L1 and goes all the way up to L8.


In another document that tracks the recruiting team's agenda, there's a bullet point which reads: "Beginning of Q3 — we hire for 2018 — all diverse"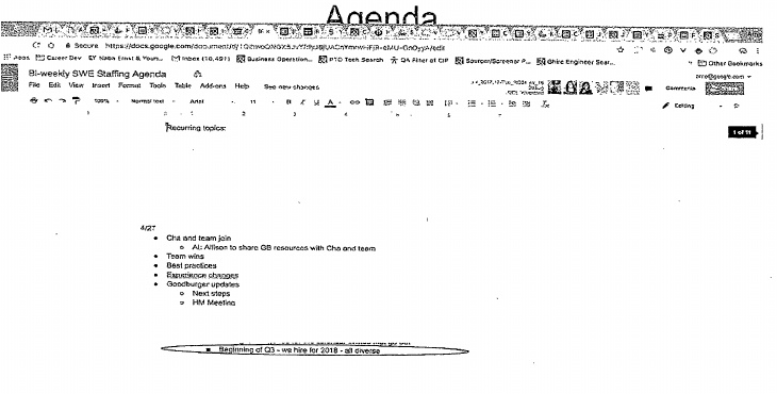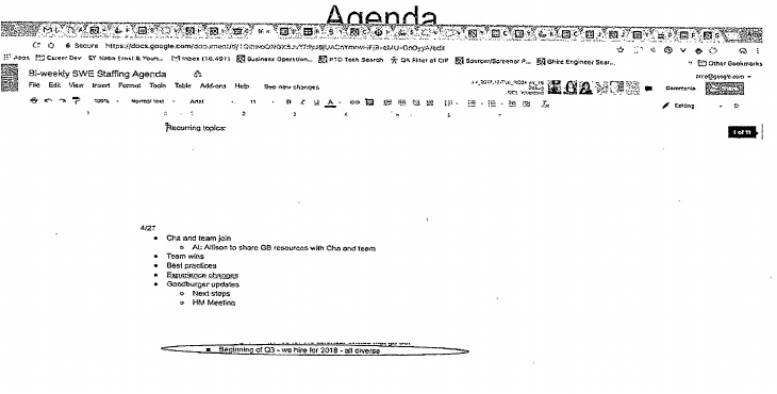 And yet another document even tracks the number of diverse hires made. It shows the goal targets that the team had for hiring Black, Latinx and Female employees, and also lists the actual number of hires they made from each group.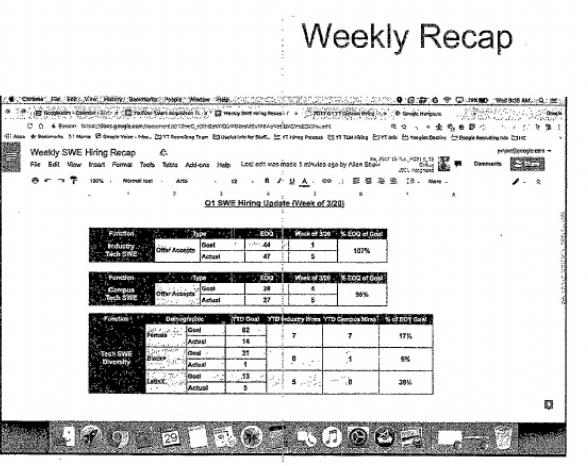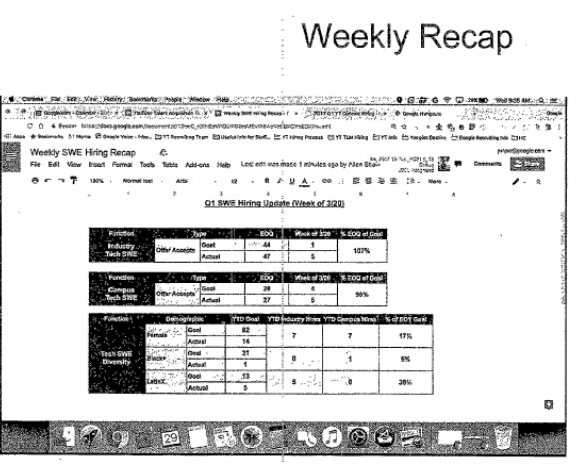 Now this is a grey area that will likely be debated in the lawsuit — as per California law, setting goals to diversify your employee base is acceptable, but setting quotas is not. The courts will now determine if Google had violated the law in trying to increase its diversity numbers. Google's diversity numbers, as of 2017, did show a very small percentage of employees from these underrepresented communities. Google's technical workforce is 80 percent male, 39 percent Asian — which also includes Indians — and 59% white. 
But this isn't the first time that employees have raised their voices against what they say are Google's discriminatory hiring practices. Last year, Google employee James Damore had written a memo in which he'd argued that it was possible that men and women had different interests and abilities, and Google should hire people based on merit instead of their race or gender. Damore had been fired by the company weeks later, but the move had drawn widespread criticism for Google, including from the academic community, which had said that the contents of Damore's memo were scientifically valid. Graffiti criticizing Google CEO Sundar Pichai had also appeared close to Google's office in Mountain View.
Google, for its part, has said that it intends to fight the current lawsuit. "We have a clear policy to hire candidates based on their merit, not their identity," a spokesperson told Wired. "At the same time, we unapologetically try to find a diverse pool of qualified candidates for open roles, as this helps us hire the best people, improve our culture, and build better products." The courts will now decide if its actions are legal, but Google's stance does show this — if you thought it was hard to get into Google, it's probably even harder because you're Indian.