It can sometimes take a foreign company to understand intricacies of India's culture — and its user behaviour.
Google has introduced a "Hinglish" language option in its Google Pay app. The Hinglish language, as its name suggests, is a combination of Hindi and English. The text is written in Roman, but the words are largely in Hindi. Words that are commonly used in spoken Hindi, such as "Contacts" and "Scan", remain in English.
As such, "Scan a QR code" becomes "QR Code scan karein", "Pay contacts" becomes "Contacts ko pay karein," and "Pay bill" becomes "Bill Bharein". The translations aren't always direct translations from English — "People", which was followed by a list of people the user had recently transacted with, becomes the much more descriptive "Inse transcation kiya gaya".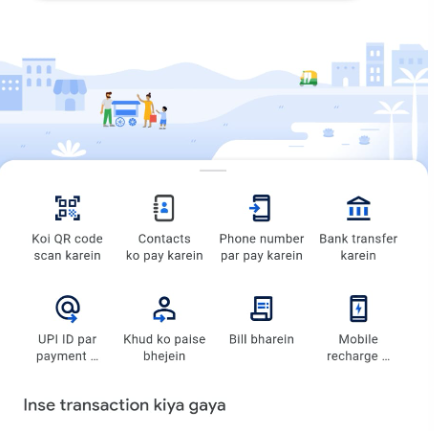 The Hinglish language seeks to mimic how Hindi is now used by many in urban India — there are plenty of English words used, but the script is the Roman English script. "Set up payment methods", thus, becomes "Payment methods set up karein", and "Invite friends, get rewards" becomes "Friends ko invite kar rewards paayein".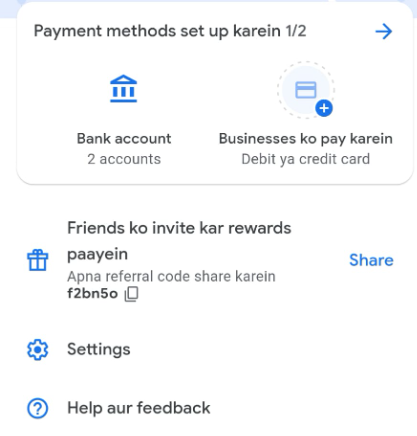 Introducing Hinglish might be a pretty smart strategy for Google — Google Pay already has over 220 million users in India, and the company must have discovered that having a Hindi-English binary doesn't adequately reflect the needs of many Indians. Many Indians effortlessly use English words while speaking Hindi, while they often type out messages in the English script on messaging apps. Providing a Hinglish option caters to the needs of many Indians, and these users will likely find the app a lot more relatable — and user friendly — than its competitors.
And it's perhaps telling that it took a Google to start a Hinglish language on its app. India's homegrown giants like Paytm and PhonePe don't offer such a functionality, but an American company seems to have zoned in on an feature that it thought could improve its app, and worked to build it. Google Pay might not be India's top UPI app — PhonePe currently has the honor — but with its innovation and attention to detail in bringing out a Hinglish version for Google Pay, Google has again shown why it's one of the most valuable companies in the world.