A Gujarat-based government officer has just forever raised the bar for reasons for not showing up for work.
Instead of talking about a dead grandparent, or mysterious diseases that strike without notice,  Superintending Engineer at the Sardar Sarovar Punarvasvat Agency Rameshchandra Fefar has said that he hasn't been attending office because he's Kalki, the 10th incarnation of Vishnu. "I am doing penance at home by entering into fifth dimension to change the global conscience….I can't do such penance sitting in office," he said in a written statement. Fefar had been issued a show-cause notice after he'd shown up for work for only 16 days over the last 8 months.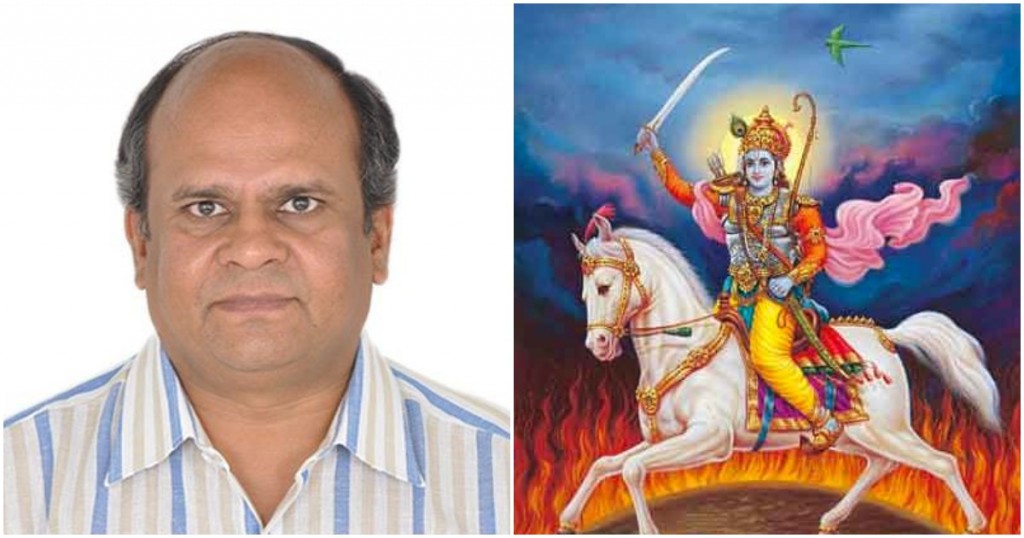 "I realised that I am Kalki Avatar when I was in my office in March 2010. Since then, I am having divine powers," Fefar said while speaking to media after his two-page response to the show-cause notice went viral. And while sitting at home when he's supposed to be in office has affected the work of his government body, Fefar says he's been busy with more pressing matters — he claims his penance has been helping India's monsoons for the last 19 years."Just because I am Kalki Avatar, India got good rains," he says.
He's also laid out the options for the Sardar Sarovar Punarvasvat Agency, which looks after the rehabilitation of people affected by the Sardar Sarovar Project. He said the government body needs to decide "whether it's more important for the agency to make me sit in the office and do time pass, or do some concrete work to save the country from drought."
The Sardar Sarovar Punarvasvat Agency, though, isn't impressed. "Such unauthorised absence does not suit a gazetted officer. Work of the agency is getting hampered because of your absence," the agency said in the show-cause notice. But Fefar, who's a graudate of  BVM Engineering College, Vidyanagar, is determined not to show up in office. "Even if you don't believe, I am indeed the tenth incarnation of Lord Vishnu and I will prove it in coming days," he says.