The Tatas' long-held position of being India's largest conglomerate is under threat.
The HDFC Group has just surpassed the Tatas to become the most valuable business house in the country. When markets closed on Thursday, Tata Group companies were collectively valued at Rs. 10,38,290.08 crore, while HDFC Group companies had nudged ahead with a total valuation of Rs 10,40,000 crore.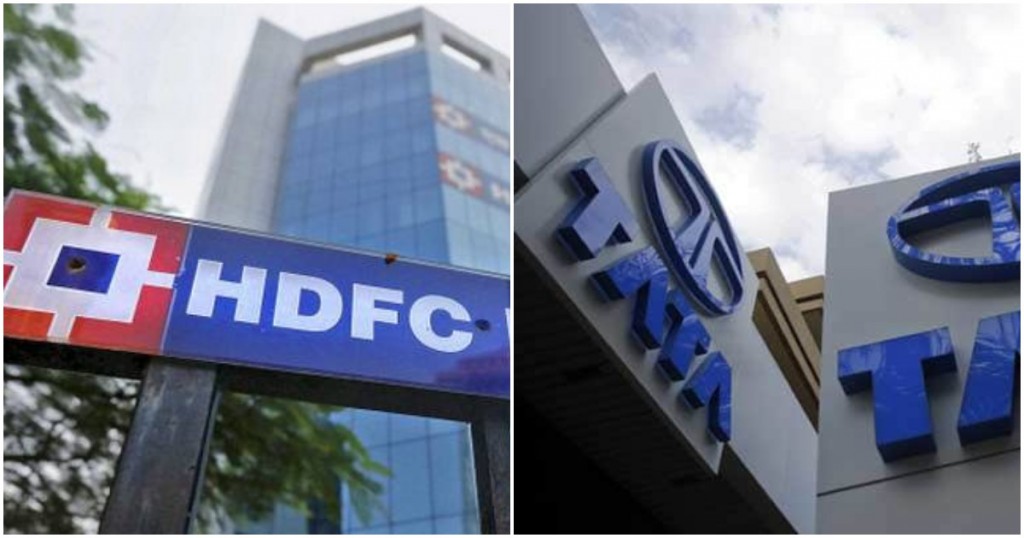 That's a fairly remarkable achievement considering that the HDFC Group only has 5 listed companies, while the Tata Group has nearly 30. HDFC's listed companies are HDFC Ltd, HDFC Bank, HDFC Standard Life Insurance Company, Gruh Finance Ltd and HDFC Asset Management Company, with HDFC Asset Management having made its debut on the stock markets just this year. The Tata empire has many big names listed, including giant TCS, which is the most valuable company in India, and others like Tata Motors, Tata Chemicals, Tata Coffee, and Tata Global beverages. 
While none of HDFC's 5 companies is as big as TCS, which alone has a market capitalization of nearly Rs. 7 lakh crore, they together pack quite a punch. HDFC has a market cap of Rs 3,34,000 crore, HDFC Standard Life Insurance Company is valued at Rs 79,000 crore, HDFC Asset Management Company is worth Rs 31,500 crore and Gruh Finance Ltd Rs. 23,000 crore.
Much has been written about the 150-year old Tata group, but HDFC doesn't get nearly quite the same sort of attention. HDFC was founded in 1977 as India's first specialized mortgage company, and was promoted by the Industrial Credit and Investment Corporation of India. In 1994, HDFC Bank was incorporated, and over the last 25 years, has become India's largest bank by market capitalization. HDFC is also into other financial services, including insurance, stock broking and asset management.