The coronavirus epidemic is now well and truly here, and it's brought life in India to a standstill — trains, flights, and interstate buses are suspended, offices, schools and colleges are closed, and the number of active cases is nearing 500. As the government has initiated several measures to halt the spread of the virus, the corporate sector is doing its bit to chip in as well. And some of India's biggest companies are leading the way.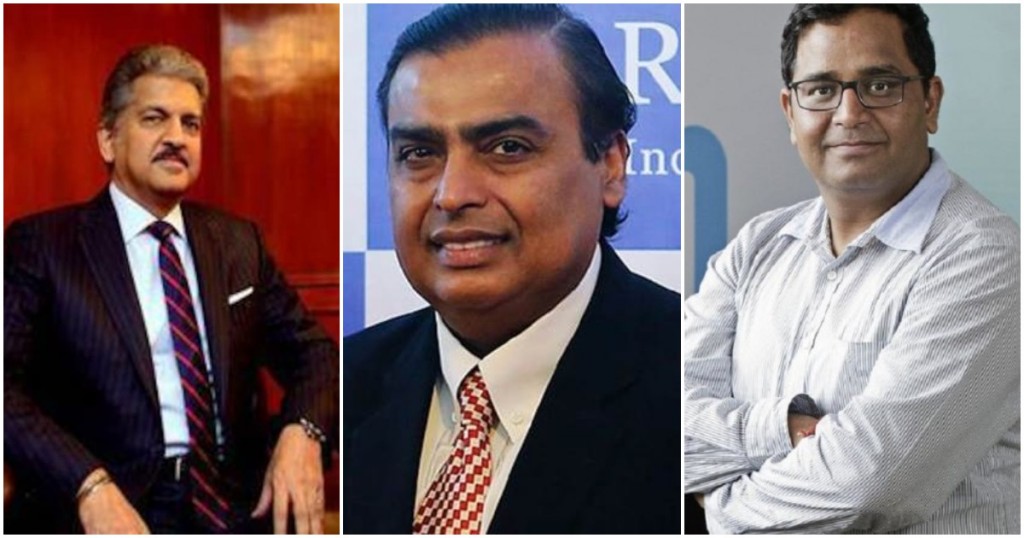 1. Reliance
India's most valuable company has announced a slew of measures to help combat the coronavirus. RIL has said it will produce 1 lakh face masks per day, and also a large number of personal protective equipments (PPEs) for healthcare workers. More impressively, Reliance has already set up a 100-bed hospital in Mumbai, which is India's first dedicated Covid-19 hospital. RIL has also built a fully-equipped isolation facility in Lodhivali, Maharashtra, and handed it over to the authorities. Reliance is also trying to take care of its employees — it's announced that employees who earn less than Rs. 30,000 per month will be getting paychecks twice a month to help them with immediate cash needs.
Reliance Industries Ltd (#RIL) on Monday announced it has set up #India's first dedicated #COVID19 hospital with 100-bed capacity in a short span of just two weeks. #CoronaVirusUpdate #COVID19outbreak #COVIDー19

Photos: IANS pic.twitter.com/Se5VeG5tRm

— IANS Tweets (@ians_india) March 23, 2020
2. Mahindra Group
The Mahindra Group has said that it will immediately begin work making ventilators at its production facilities. It's also said that it is willing to let its Mahindra Holidays resorts to be used as temporary care facilities, and said that its projects team will assist the government or the army in erecting temporary care facilities. Chairman Anand Mahindra has said that he'll give 100% of his salary towards a fund which will assist small businesses and self employed people in its value chains, and also encourage associates to donate.
3. Vedanta Group
Anil Agarwal, who is the chairman of the metals and mining conglomerate Vedanta Group, has said that he's committing Rs. 100 crore towards fighting the coronavirus pandemic. "I am committing Rs. 100 cr towards fighting the Pandemic. This is the time when our country needs us the most. Many people are facing uncertainty & I'm specially concerned about the daily wage earners, we will do our bit to help," he tweeted.
I am committing 100 cr towards fighting the Pandemic. #DeshKiZarooratonKeLiye is a pledge that we undertook & this is the time when our country needs us the most. Many people are facing uncertainty & I'm specially concerned about the daily wage earners, we will do our bit to help pic.twitter.com/EkxOhTrBpR

— Anil Agarwal (@AnilAgarwal_Ved) March 22, 2020
4. Paytm
Paytm has said that it's committing Rs. 5 crore towards Covid-related medical solutions. "We need more Indian innovators to start building such indigenous solutions for potential ventilators shortage and other COVID cures," said Paytm CEO Vijay Shekhar Sharma. Sharma also said he's giving up two months of his salary to help out Paytm staff.
5. Axis Bank
Axis Bank has announced a Rs. 100 crore fund to help prevent the spread of coronavirus. It has also waived off charges for online transactions. "Axis Bank stands one with the nation, in its battle to ward off the biggest threat in recent times. At this point, it's critical to join hands, support people and communities to stand together in our fight against the pandemic," the bank said.