[This article is written by Christina Ruggiero. Ruggiero is the CEO of Hindustan Coca-Cola Beverages Pvt Ltd. She relocated to India to operate out of Hindustan Coca-Cola's headquarters in Bangalore in mid-2017. She is now the only woman CEO of a top 5 FMCG company in India. Her first job was as a cryptologist for the National Security Agency, U.S. Navy.]
These thoughts come at an interesting time. One, I am nearing the first 12 months of coming to India. Second of course that International Women's Day gives me an occasion to reflect on the subject of diversity and inclusion in general.
In my growing up years in the US, I must confess that I had seldom heard of Women's Day.  I grew up in a den of lionesses (sisters, aunties, cousins all led by my grandmother) who taught me that of course every day is women's day and every day is children's day.  It was empowering and challenging as most often support (and criticism!) of women comes from other women.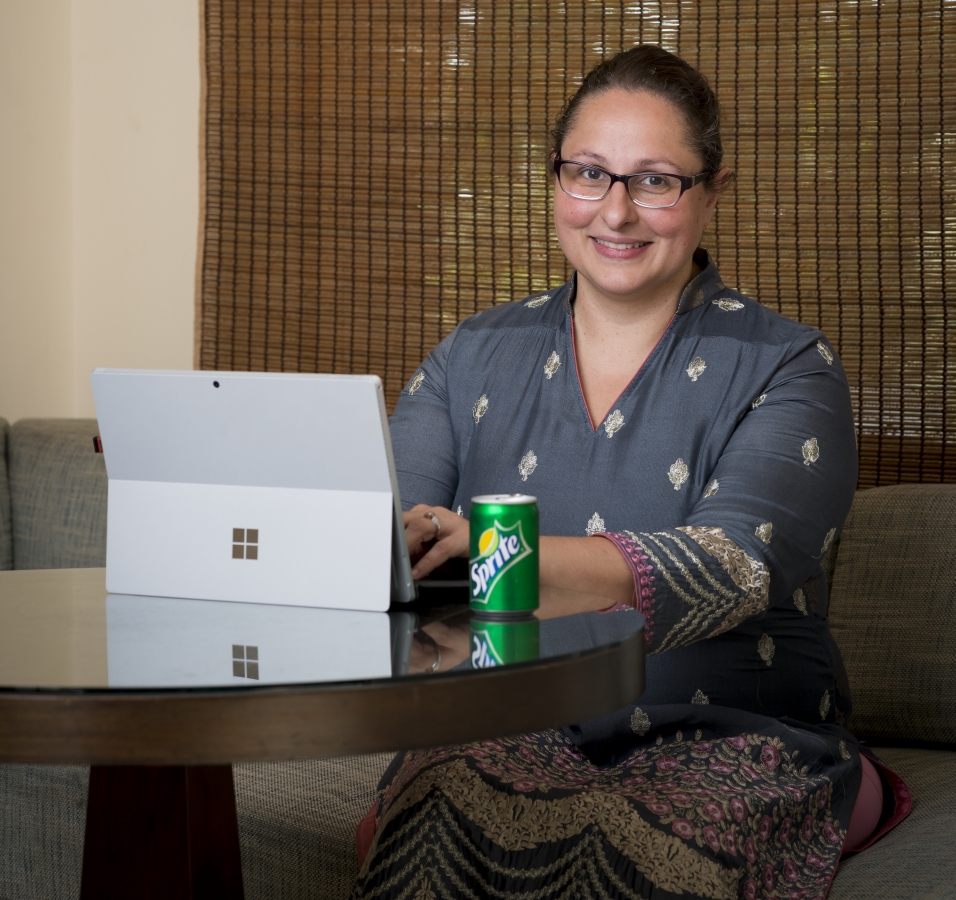 Many years later as I traverse the length and breadth of this massive country – now my home – India, I find examples that remind me of my growing years. I also find pockets that are challenging us to think outside the box.
One of my favourite moments over the last 12 months, was my first meeting with any family in rural India. It was also very enlightening. I was visiting a Coca-Cola warehouse in a tiny village in Orissa (a small storage room at the back of their house, which replenishes stocks for their shops and others nearby). The grandmother of the family instantly invited me to stay with her, in their house and also worked out a mini itinerary for the next day, for me. More than the invitation, what struck me was her confidence. She was totally in-charge and made all the decisions. That for me was empowerment!
A few months later, I was visiting the Hindustan Coca-Cola factory in Ameenpur, near Hyderabad, where I discovered three of my own women employees and their stories. Aruna had joined us in 1996 as the only women employee in the factory and as she narrated, she missed companionship. Lunch was often alone and much after all the men had finished theirs. Coming from the background that she did, it was a bit odd for her to share the lunch table with men.
And that is when she got around to convincing more women to join HCCB. Rasheeda Begum joined soon after. The two also found Padma for company. Life rolled on merrily and Aruna and her two colleagues graduated to run their own Production Lines at the factory – which till very recently was only considered a male's bastion.
These and many more similar examples have shaped our journey to a stage, where we have a real chance of running our newest, yet to be launched Factory at Sananda, Gujarat, with 40% women workforce. A first for any beverage company in India.
All these examples stand in the face of arguments that women need to be empowered. They make a strong case of merely providing opportunities and a facilitating environment, while the rest will get taken care of.
Having said that, where I need all of us to push forward is for women to play lead roles in areas like Sales Operations, Market Execution etc. For some reason, any role that seemingly needs women to consistently stay out of their offices, is pre-decided to be a man's role. I find this odd, having myself lived and worked in 55 countries and having done a variety of roles from finance, marketing, sales, procurement to general management.
So this year, the help that I solicit from all of us is to stand true to the International Women's Day theme of 2018 #pressforprogress.  Let us try and be the enabler and catalyst for someone's journey forward.