Bikaji Foods International went pubic today, and the stock was lapped up by the markets — the company's shares rose 6% on opening day, giving the company a valuation of a cool $1 billion (Rs. 8000 crore). But Bikaji's success wasn't a given: the company had started off because of an internal family feud, and was the result of founder walking away from his family business to chart his own path.
Bikaji was founded in 1993, but the brand has its origins in the 1930s, when sweetseller Haldiram Agarwal had set up a small store in the desert town of Bikaner in Rajasthan. The store sold savoury snacks, including its famous bhujia made from ground moth lentils, which were grown abundantly in the region. Bhujia was an instant hit, and became popular in Bikaner and adjoining areas. Over the next few decades, word about Haldiram spread, and the company managed to establish itself as a prominent national brand that sold savouries and sweets. As the business grew, like traditional Marwari businesses, Haldiram handed over the reins of his fledgling bhujia empire to his sons, who in turn handed them over to their own sons.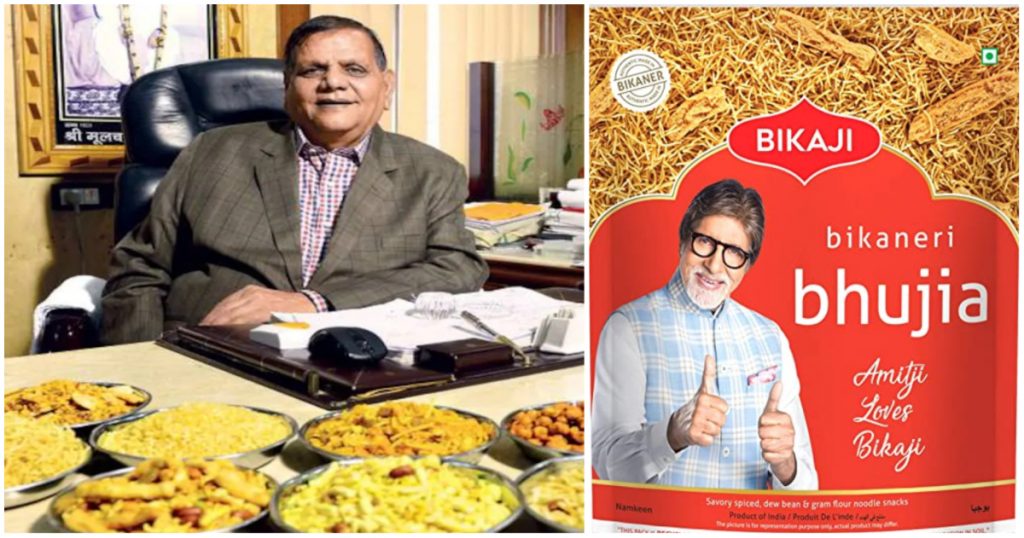 But in the 1980s, Shiv Ratan Agarwal — the grandson of Haldiram Agarwal — was not happy. His father had split the Haldiram business between his four sons. While the eldest took charge of the business in Nagpur and the West India market, the third and the fourth sons took charge of the Delhi business, and operated in the north India market. Shiv Ratan Agarwal, on the other hand, was given the business in Haldiram's hometown of Bikaner, and was told to operate in the Rajasthan market.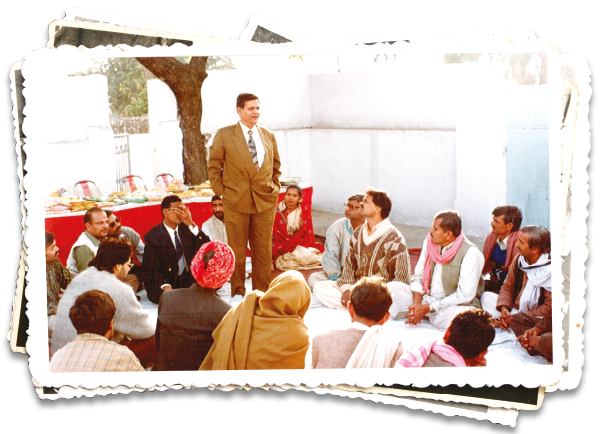 Shiv Ratan Agarwal thought he'd got a raw deal. The Delhi arm of Haldiram's was headquartered in the national capital, and was able to do business of Rs. 200 crore per year. In comparison, Shiv Ratan's Rajasthan market could barely eke out Rs. 60 crore per year in revenues. In the late 1980s, Shiv Ratan decided he'd had enough. He split ways with Haldiram's, and in 1993, founded a wholly new brand named Bikaji.
Bikaji was named after a combination of Bika Rao, the founder of the town where Haldiram Agarwal had set up his first shop, and the Hindi honorific 'ji'. Shiv Ratan Agarwal had cut his teeth in the family business, and was quickly able to make a mark in his new venture. He decided to take Bikaji international — by 1994, Bikaji was exporting its products to UAE, and by 1996 it had commenced exports to Australia.
Bikaji also spread its operations in India. it expanded its product portfolio to include newer varieties of sweets and savouries, and in 2008, the company even opened its first restaurant. In 2014, as venture capital firms began eyeing the Indian startup landscape, Bikaji raised funds from private equity firm Lighthouse. In 2018, it followed it up with an investment from institutional investor IIFL, and in 2019 appointed Bollywood superstar Amitabh Bachchan as its brand ambassador.
Shiv Ratan Agarwal's hard work has paid off. Today Bikaji is a Rs. 1,650 crore business with a 5% share in India's overall savoury and snacks market. In Shiv Ratan's home market of Rajasthan, Bikaji has a 34% share, while it has an even more impressive 80% share in North East and Bihar. The company now manufactures 300 varieties of namkeens, sweets and savouries, and produces a staggering 200 tonnes of snacks per day.
Shivratan Agarwal's brothers haven't done too badly either. Haldiram Nagpur, run by his elder brother, has a turnover of Rs. 3000 crore, while Haldiram Delhi, run by his two younger brothers, has a revenue of Rs. 4000 crore. The Agarwal family, between Haldiram and Bikaji, control 40% of India's overall traditional snack market, and generate an overall revenue of more than $1 billion. But even as Haldiram's continues to grow from strength to strength, Bikaji has shown that a resolute founder, even without the backing a family brand name, can strike out on their own create a massive new business for themselves.