India is currently being hit by the second coronavirus wave, and like the rest of the world, its infrastructure is once again creaking. As hospitals have grappled with shortages of oxygen, India's corporate sector has stepped up, and is assisting authorities . Here is how Indian corporates are helping the country as it fights the coronavirus once again.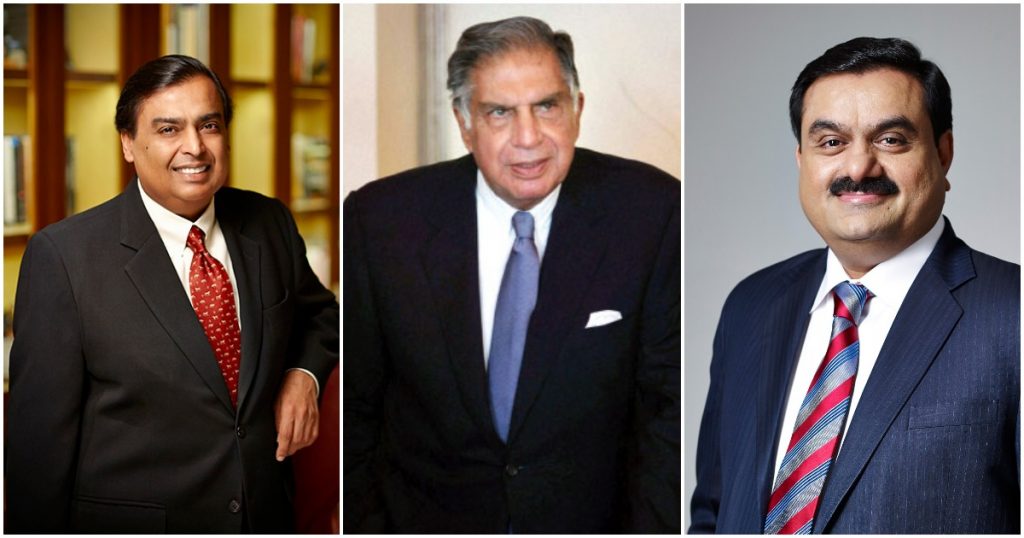 1.Reliance
Reliance was amongst the first companies to step in, saying it will deliver oxygen when shortages had first appeared. Reliance is providing 700 tonnes of oxygen daily from its Jamnagar refinery to hospitals around the country. It is also transporting this oxygen in special containers which carry it at minus 183 degrees at no cost to the state governments. The company is currently supplying oxygen to three badly hit states: Maharashtra, Gujarat and Madhya Pradesh, and Union Territories of Diu, Daman and Silvassa.
2. Tata
As of last week, the Tata Group was supplying 300 tonnes of oxygen per day to several states from its Tata Steel plants. "We are supplying 200-300 tonnes of oxygen per day to hospitals in and across Jharkhand, as well as we have started supply to Uttar Pradesh, Bihar, Odisha from our plant…some is going to West Bengal through Centre's coordination," an official said. More recently, the Tata Group has procured 24 oxygen tanks from Germany in association with the Linde group, and is currently working on getting them to India.
3. Adani Group
The Adani Group has shipped 4 ISO cryogenic tanks with 80 tons of liquid oxygen from Saudi Arabia. The company says that it's also filling up 1500 cylinders per day in India. The company is also collaborating with Linde Saudi Arabia to procure another 5,000 medical-grade oxygen cylinders.
4. JSW Steel
Between April 21 to 23, JSW Steel had supplied 898 tonnes average daily oxygen from its plant premises. The company said that it had targeted to supply around 20,000 tonnes of liquid oxygen in April from its three plants in Maharashtra, Karnataka and Tamil Nadu.
5. Jindal Power
Jindal Steel and Power Limited (JSPL) announced 22nd April that more than 500 tonnes of liquid oxygen is available at its Angul plant in Odisha. "We have more than 500 tons of liquid oxygen readily available at our Angul plant. Apart from this, we can provide 100 tonnes/day to any government that needs it. We will continue to support the nation in all possible ways in this war against the pandemic. Jai Hind," Naveen Jindal, chairman JSPL said in a tweet.
6. ITC
ITC said it was airfreighting 24 cryogenic ISO containers from Asian countries. "To serve the national priority & Government's effort in easing bottleneck of #medicaloxygen supply to hospitals, ITC is airfreighting 24 cryogenic ISO containers from Asian countries in collaboration with Linde India Ltd," it said. "In addition, ITC is airlifting large nos of oxygen concentrators. It's paper unit in Bhadrachalam has commenced supply of oxygen to neighbouring areas. ITC is committed to support Govt & will continue to explore other avenues to help address the emerging challenges," the company added.
7. Delhivery
Logistics startup Delhivery said it will be flying two planes from China to provide logistical support for importing oxygen concentrators. "We are doing this at minimal margins for compressors and other essentials, and have spare capacity as things stand," the company said.