It turns out what it takes to beat the famed Indian jugaad is some even more Indian jugaad.
Some Indians have begun scamming the Whatsapp scammers who message users out of the blue promising jobs from home. Over the last few months, Whatsapp scammers have been spamming Indian numbers from international numbers with promises to make money while online. Some enterprising people, though, have turned the scam on its head.
"Most of us dismiss these messages from international numbers as fraud. They 100% are. But I decided to play along today," tweeted former Paytm executive and Indiagold founder Deepak Abbot. Abbot shared a screenshot of someone who'd messaged him out of the blue from a South Africa number saying "Hi! can I talk to you?".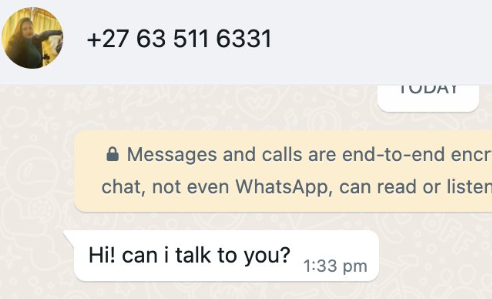 Abbot says that instead of disregarding the message as spam, he engaged in conversation with the spammer. The scammer told him that hey could help him earn money from home, and simply asked him to review two restaurants on Google. Abbot did as he was told, and even received Rs. 150 in his bank account for his efforts.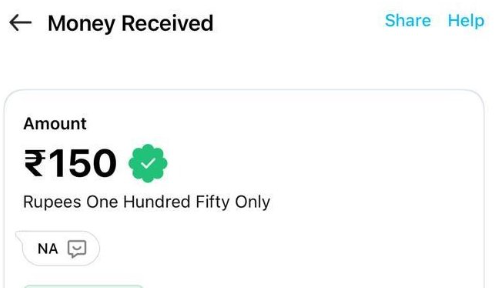 "The payout model is simple. Keep adding reviews everyday to earn," wrote Abbot. He shared the elaborate details the scammer had promised him, which included payouts for performing tasks, penalties for not performing these tasks on time, and even cash bonuses. The scammer claimed that people could make as much as Rs. 3,000 for completing 22 simple tasks.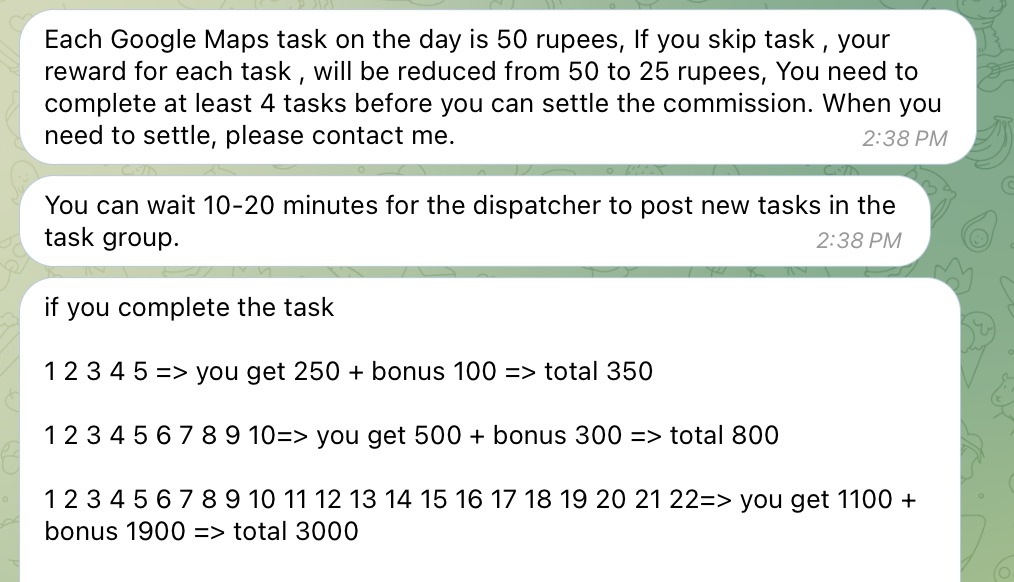 Abbot then performed another task, and received Rs. 125 more in his account. But that's when the scam began. "They have started asking for money to participate. The real mystery is solved now. 100% scam proven," he tweeted.
Scammers typically hand out some payouts to people in order to first gain their trust. They then either make an excuse about not being able to transfer money because their UPI limits have been reached, or say they will charge a participation fee, and instead ask people to deposit money with them to continue completing tasks. These scammers then slowly lure people into depositing large amounts with them, and can often fleece them for thousands of rupees. But Abbot simply stopped replying when those requests to transfer money began, and pocketed himself a cool Rs. 275 in the process.
And he isn't the only one who's done this. Another user shared an experience of how he'd stopped talking to his scammer after receiving Rs. 500. "I also earned 500 rs by giving 3 reviews. Fraudster ke sath fraud kr diya (I scammed the scamster)," he laughed.
Others too have received money from these scammers, and then simply cut them off.

These scammers can afford to hand out these small sums of money to many people because they eventually manage to find someone gullible, and steal a much large amount from them — as a Twitter user pointed out, these initial payments are somewhat like a customer acquisition cost for these scamsters. But if sufficiently many people can engage with these scammers, collect money, and simply block them when they ask for funds, the unit economics of the scam would go awry, and these scamsters might find that their tricks are no longer financially viable. These scams have been around for months — even the Indian government has taken note — but they continue to proliferate, and thousands of people receive unsolicited messages on WhatsApp each day. But some people now have taken matters into their own hands, and seem to be responding by scamming the scammers.