It's common for employees to receive stock options from the companies they work at, but a prominent Indian CEO's personal staff has also received a windfall of his company's shares.
IDFC First Bank CEO V Vaidyanathan has gifted 9 lakh shares of the bank held by him, worth over Rs 3.95 crore, to five individuals, including his trainer, househelp and driver. This was disclosed in a stock exchange filing. All five individuals were unrelated to Vaidyanathan.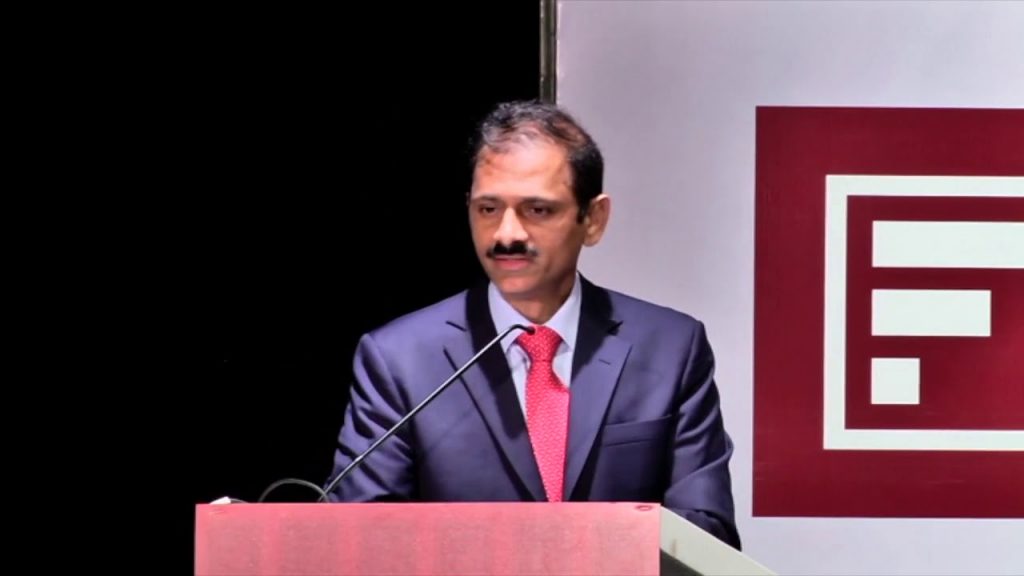 Vaidyanathan has gifted 3 lakh shares to his trainer Ramesh Raju, 2 lakh shares each to househelp Pranjal Narvekar and driver Algarsamy C Munapar, and 1 lakh shares each to office support staff Deepak Pathare and househelp Santosh Jogale.
At IDFC First Bank's market price of Rs 43.90 per share, Vaidyanathan's trainer received Rs. 1.3 crore worth of shares, his driver and his househelp received Rs. 88 lakh of shares each, and his office and home support staff members both received Rs. 44 lakh of shares each. The note to the exchanges said that the shares were given to all these people as a "gift to purchase a house".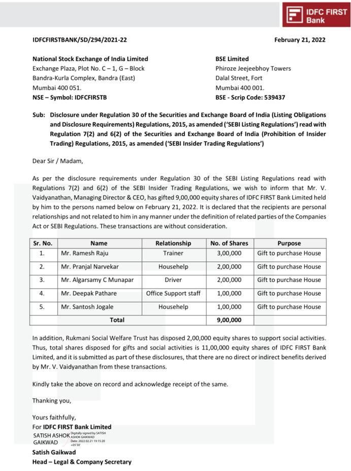 This isn't the first time that V Vaidyanathan has been generous with his shares — in 2020, he'd gifted shares worth Rs. 30 lakh to his former maths teacher. When he was a student, Vaidyanathan had qualified for an engineering course at Birla Institute of Technology (Mesra) but did not have the money to travel there to give the interview and complete the counselling formalities. To help him out, his then math teacher Gurdial Saini lent him Rs 500. Vaidyanathan seemingly repaid the Rs. 500 debt with a Rs. 30 lakh gift several decades later.
Vaidyanathan is an alumnus of Birla Institute of Technology, Mesra and Harvard Business School. He worked with Citibank Consumer Banking from 1990-2000, before setting up retail banking from 2000 to 2009, and scaled up its branch network. At the age of 38 in 2006, Vaidyanathan was appointed to the board of ICICI Bank. In 2009, he was named the MD and CEO of ICICI Prudential Life Insurance Company. He'd then founded Capital First Bank, which merged into IDFC Bank in December 2018. He's been the CEO of IDFC First Bank since 2019.